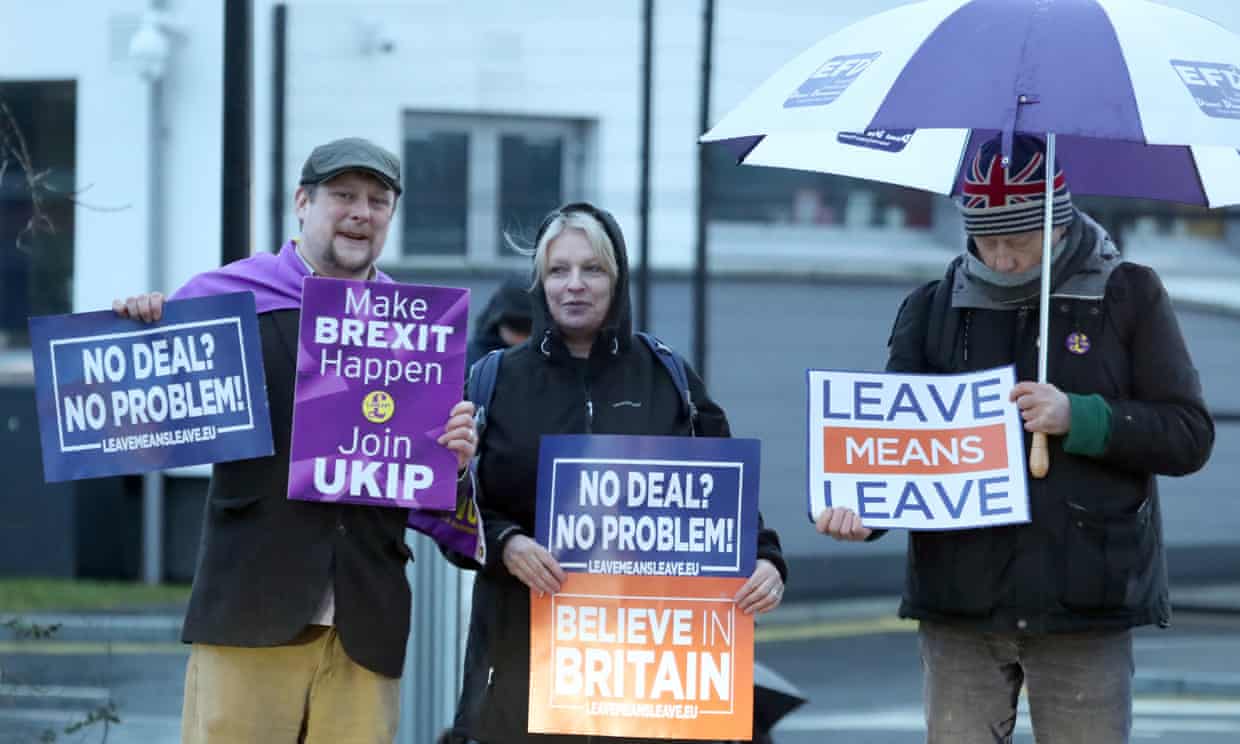 A senior Democratic Unionist has predicted that even if the party backs Theresa May's Brexit plan in a third Commons vote it will be defeated because of the number of Conservative rebels.
Amid a final scramble by the prime minister to bring her informal coalition partners onboard before a probable vote this week, Jim Wells, a DUP member of the Northern Ireland assembly, said he believed up to 30 Tories would still vote against the plan.
"So even with the DUP support I think it's inevitable that Theresa May, if she pushes a third vote, will go to yet another defeat," he told BBC Radio 4's Today programme.
"The numbers just don't stack up. While the DUP have an important role it's not utterly crucial."
Several prominent Brexiters, including the former work and pensions secretary Esther McVey, have said they are willing to switch their vote and support the deal, with government sources saying they hope DUP backing could create "a sense of momentum".
But ministers insisted there would not be a third meaningful vote this week, before a crucial summit in Brussels, unless May believed she could win it.
Jacob Rees-Mogg, who chairs the pro-Brexit European Research Group of Conservative MPs, said on Monday he would wait for the DUP's verdict before deciding himself.
"No deal is better than a bad deal but a bad deal is better than remaining in the European Union," he told LBC radio. "Mrs May's deal, however bad it is, means that we are legally outside the European Union."
A number of…