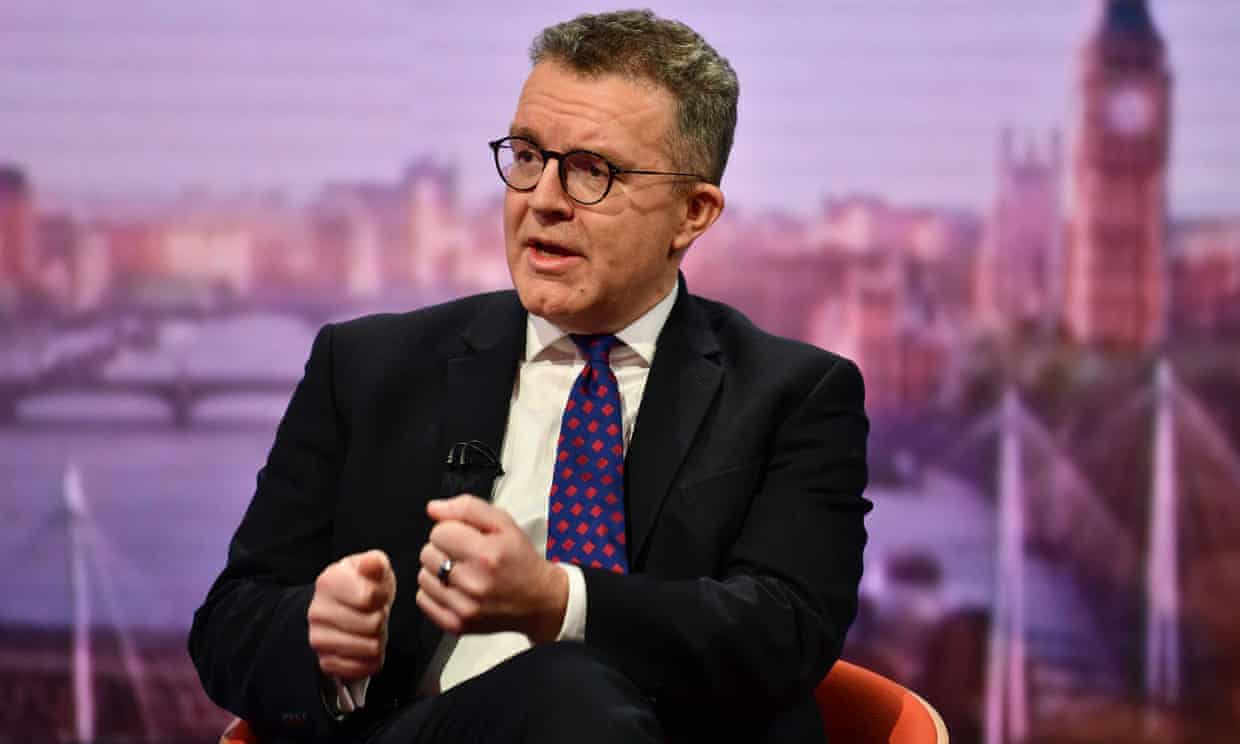 Tom Watson has called on Labour to support a second Brexit referendum under all circumstances if the party is to beat the Conservatives in a general election.
As the party considers whether to call another no-confidence vote in Theresa May's government, its deputy leader said a people's vote would bring the country back together.
His latest call comes after May's deal was struck down for a third time in the Commons on Friday, and as MPs prepare to vote on a series of Brexit options, including a second referendum, on Monday.
His words will be met with unease from some Labour MPs, particularly those in leave-dominated areas.
The Labour frontbencher Melanie Onn, the MP for Grimsby, resigned from her shadow position last week to join a rebellion against the party's backing for a second referendum, while three shadow cabinet members abstained on the vote.
Watson acknowledged the party was split over Brexit but insisted Jeremy Corbyn was signed up to pursuing a second referendum under all circumstances.
"Whatever the deal looks like, if it is underpinned by a people's vote, that is how we bring the country back together," he said.
In words that will increase pressure upon fellow Labour MPs who have argued against a second referendum, Watson said: "It seems inconceivable that if there was a general election that a people's vote was not in that manifesto."
Labour confirmed on Wednesday it would expect MPs to support a motion, tabled by Margaret Beckett, which said parliament should not…