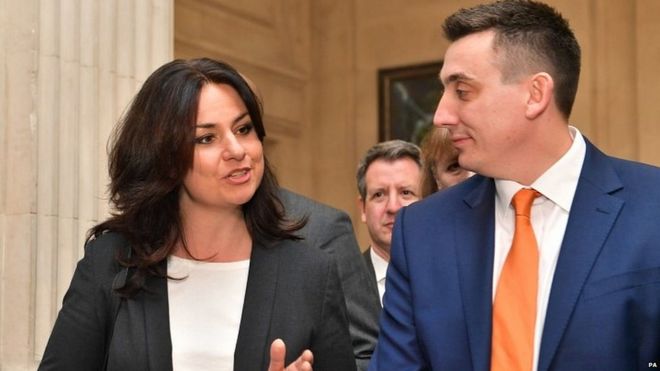 The Independent Group (TIG) of MPs has applied to become a political party to take part in European elections in May if they go ahead.
The group intends to call itself as Change UK, and has named Heidi Allen as its interim leader.
The government has warned that unless the EU withdrawal agreement is approved later, the UK risks having to take part in May's European Parliament polls.
TIG said it would field a substantial number of candidates if this happened.
If MPs reject the terms of the UK's withdrawal for the third time later, the UK will have until 12 April to come up with an alternative way forward for Brexit.
In this scenario, it is thought EU leaders will insist on a longer delay to the UK's departure – which could involve the UK having to put up candidates for European elections between 23 and 26 May.
The Independent Group,…