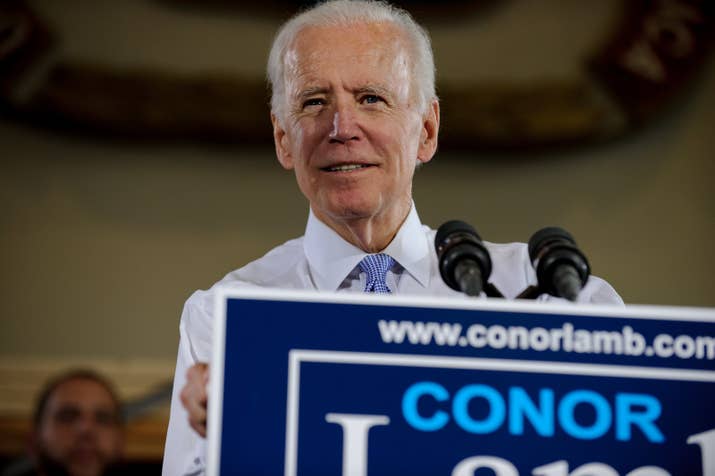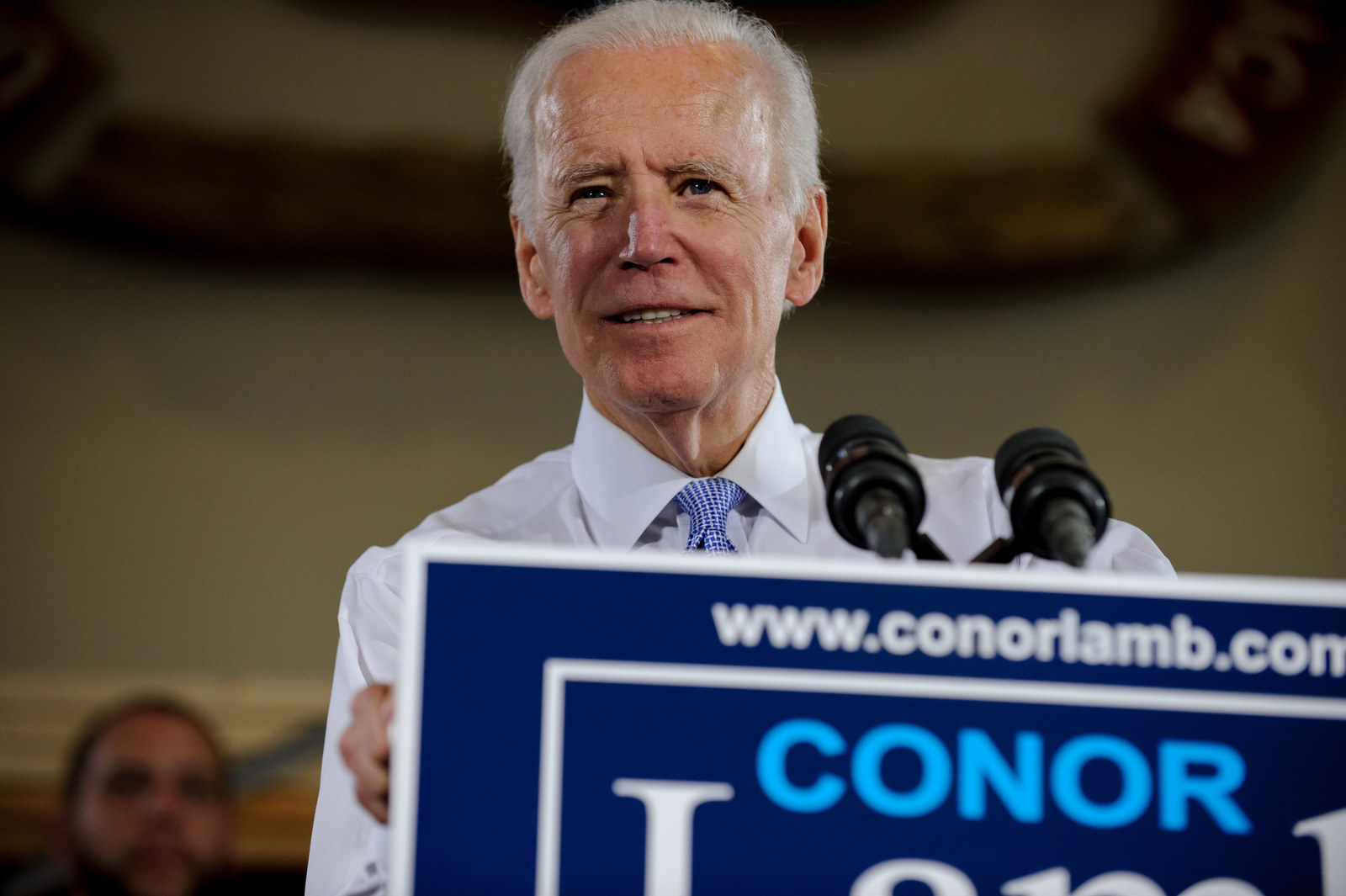 Joe Biden hasn't decided whether he's running for president, but he has assembled a coalition of 30 of some of the biggest names in Washington last month to help shape his domestic policy, from union presidents to former top Obama administration officials to bank officials.
Announced last month, the Biden Institute's new Policy Advisory Board is the next major piece in what is shaping up to look like a very familiar playbook: a potential presidential run rooted in old-school, establishment politics, capitalizing on his broad popularity among Americans and vast experience in politics. It's also a sign of what might be a weakness for Biden in a potential primary.
People close to Biden maintain he has made no decisions about whether to challenge Trump in 2020. But the work he is doing now, they say, is with a goal of keeping options open in the event of a presidential run. Said one former Biden adviser, "He's building out a host of different pieces, and he's definitely doing that with an eye towards the presidency and the future."
Though many of Policy Advisory Board members say joining doesn't mean they're signing on to support him if he runs for president, the adviser said, "They have to know what they're doing to some extent. It doesn't lock them to him, but it certainly encourages them to stay close to him."
The list of names, with the occasional exception, offers a glimpse of the people that would be likely to orient themselves around Biden in the event of a run: corporate leaders, union bosses, and longtime Obama allies.
There's senior Obama adviser David Plouffe; former acting attorney general Sally Yates; top executives at Edelman, JPMorgan Chase, and Morgan Stanley; and the presidents of the Service Employees International Union, the United Farm Workers, and the International Association of Firefighters. There is also Steve Schmidt, a prominent Republican campaign strategist, and former hedge fund boss Eric Mindich.
In a sign of what Biden might face in a presidential primary, though, some progressives see Biden's advisers as a sign of a candidate that is too centrist, closely tied to corporate and party interests.
"I think this is a missed opportunity for the former vice president, particularly if he's thinking of running," said Jim Dean, the chair of Democracy for America, a progressive PAC, of the advisory board. "Most of these folks have corporate-driven missions — they're funded by big business. The folks that really need to be on a panel like this right now are people that you and I have not heard of that are living the reality that most Americans live on."
More than a half-dozen members sidestepped questions from BuzzFeed News about whether they wanted the former vice president to run in 2020. Asked if SEIU president Mary Kay Henry had joined in part because she thinks Biden should consider a run, a spokesperson said she joined because Biden was "a leader in how we develop and implement public policies that ensure the dignity of all working people."
Many cited long-standing personal commitments…