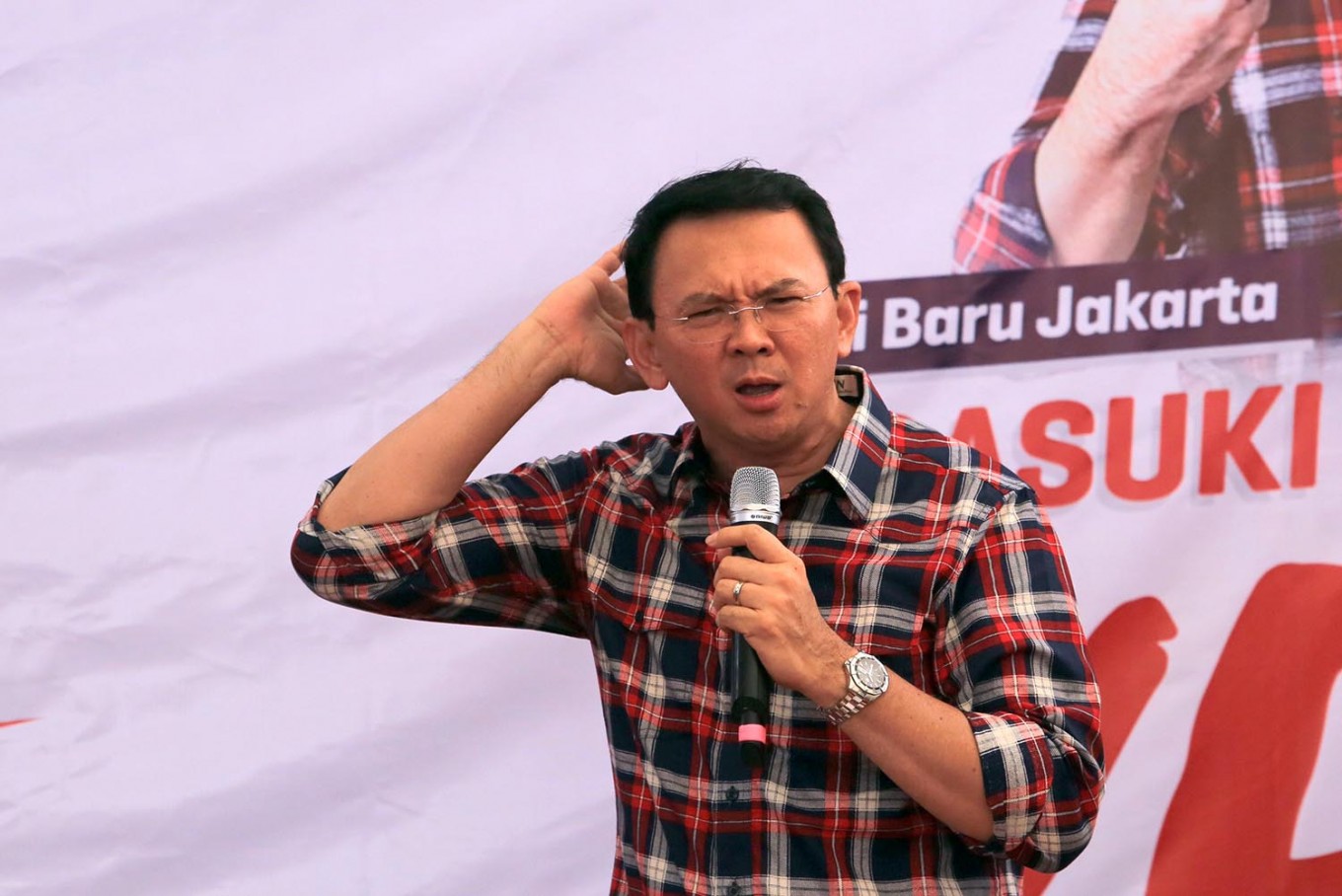 Instead of returning to politics, former Jakarta governor Basuki "Ahok" Tjahaja Purnama might try his hand in oil – and become a talk show host on television.
Ahok's lawyer Teguh Samudera said Ahok had been planning to venture into the oil business for a long time and would look for offices near the Hotel Indonesia traffic circle, the heart of the country's business and government activities.
The traffic circle is around 3.3 kilometers from Ahok's previous office, City Hall.
"The [new] office may not be big, but it would be sufficient," Teguh said on Tuesday as quoted by Antara.
The lawyer also said that Ahok would sign a contract with a private television station to host a show after his release.
Ahok, who ran for reelection as…