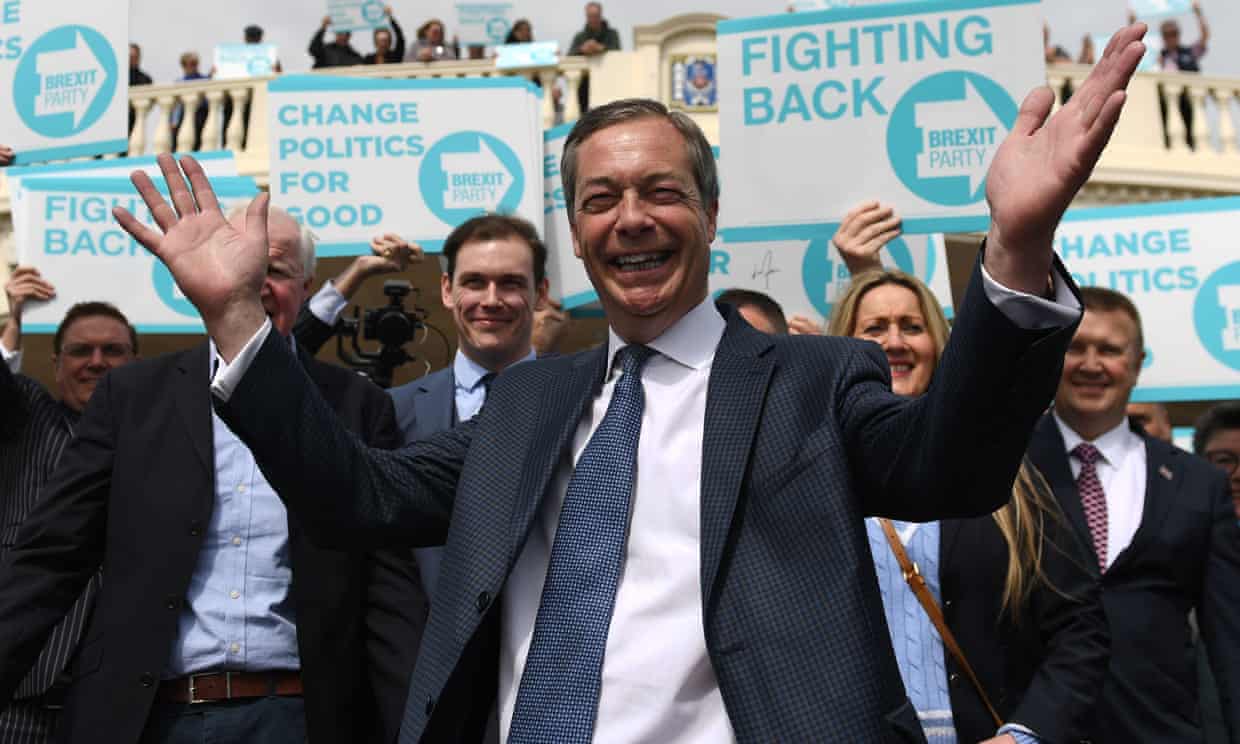 Nigel Farage has returned to the seaside town where Ukip had its first MP elected five years ago, promising at a rally in Clacton-on-Sea that his new Brexit party will use the momentum of European elections to oust a "remain parliament".
Railing against a "political class" who he said had betrayed the people of Britain, Farage claimed to more than a thousand supporters on Clacton pier that what was at stake was not just Brexit, but whether or not Britain was a democratic country.
"Can you imagine in an African country if an election was overturned? There would be uproar and they would be calling for the UN to be sent in … and yet it's happening in our own country," said Farage, who was introduced as "the godfather, the 'guvnor' of Brexit".
On his latest visit to the Essex town, which has neighbourhoods with some of the highest levels of deprivation in Britain, Farage described it as the most patriotic and Eurosceptic place in the country.
"So what would Brexit do for Clacton? It would make us proud of who we are again and you can't put a price on that," he said.
Back in 2014, Farage had tucked into a McDonald's McFlurry as he and a beaming Douglas Carswell strolled through the streets of the town after the latter had become the first Tory MP to defect to Ukip, then a rising force in British politics.
It was a relationship that was to sour, however, as splits within the party came bubbling to the surface even before the men joined different leave campaigns during the Brexit referendum.