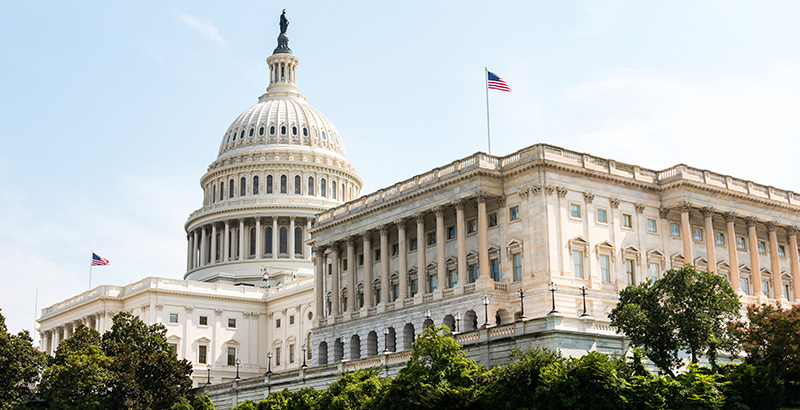 THIS WEEK IN EDUCATION POLITICS publishes most Saturdays. (See previous editions here.) You can get the preview delivered straight to your inbox by signing up for The 74 Newsletter; for rolling updates on federal education policy, follow Carolyn Phenicie on Twitter @cphenicie.
INBOX: SHUTDOWN WEEK 4 — As the partial federal government shutdown, now the longest ever, enters its fourth week, both sides remain entrenched. A deal floated by some Senate Republicans to fund the border wall in exchange for passage of a law protecting DACA recipients is off the table. The ongoing stalemate has taken the wind out of the sails of most other congressional activity.
Though the Education Department has a full year of funding and is up and running as usual, there have been impacts to students, particularly those living in the D.C. area, where federal employees account for about 11.5 percent of the workforce, and about 145,000 people have been furloughed.
In Northern Virginia, Fairfax Public Schools officials held an event to hire out-of-work feds as substitute teachers; one event held last week quickly reached capacity and officials planned another session this week, according to NBC Washington.
School districts throughout the D.C. region are expediting free and reduced price lunch applications for children of furloughed federal workers, and some urged affected families to requests breaks on after-school program fees, The Washington Post reported.
A spokesperson for the School Nutrition Association, which represents cafeteria workers, said the group has not heard of similar needs for the school lunch program outside of Washington.
The program is run under the auspices of the shuttered Agriculture Department. Officials had originally said the program could keep running on surplus funds "into February," but in a memo to program providers said it would continue "well into March."
ON THE HORIZON: TITLE IX COMMENTS —…