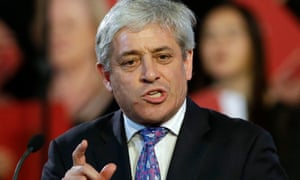 The leader of the House of Commons, Andrea Leadsom, has launched an investigation into allegations of bullying of Commons staff by MPs, a move that will put increased pressure on the Speaker, John Bercow.
Leadsom announced the investigation after an urgent question from MPs prompted by a Newsnight investigation alleging that Bercow's private secretary resigned and had post-traumatic stress disorder after working in his office.
The allegations against Bercow surfaced shortly before Debbie Abrahams, the shadow work and pensions secretary, was suspended from her role while an allegation of bullying against her was investigated. Abrahams hit back at the claims on Monday night, counter-accusing members of Jeremy Corbyn's office of bullying her.
Corbyn's office was said to be concerned about Abrahams' alleged treatment of a number of both current and former staff members. She is believed to have been notified that there were formal allegations against her only in the past week, and was not given details of the specific accusations or who had made them.
Some shadow cabinet ministers have suggested that the counter-claims of bullying centre on Corbyn's chief of staff, Karie Murphy, which was strongly denied by the leader's office.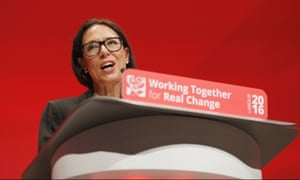 Abrahams will be subject to Labour's internal code of conduct, which can result in individuals requiring employment training, a national executive committee reprimand or not being allowed to use Labour party staff. No formal complaint was submitted by Abrahams following her statement.
Some MPs have given their backing to Abrahams, including the former shadow equalities…