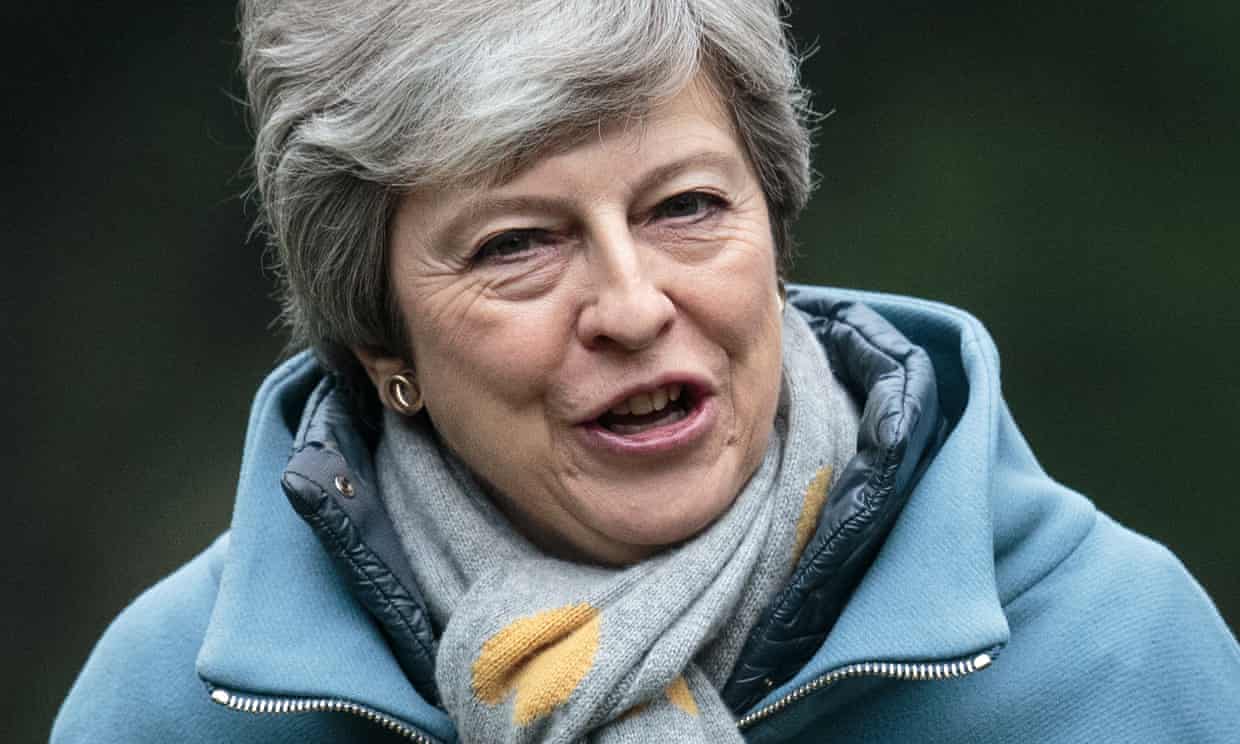 Theresa May is facing intense cabinet pressure to avoid the prospect of a long Brexit delay, amid increasing expectations that last ditch cross-party talks on a compromise departure plan will not produce anything concrete.
Before a crucial EU summit later this week, the prime minister is facing a fast-diminishing range of options that could split the Conservative party and prompt a mass cabinet walkout, or could result in the UK crashing out of the EU without a deal on Friday.
May's only response on Sunday was a homespun video that called for a compromise solution, but while praised for its conversational style, it lacked any fresh detail on proposals to break the Brexit impasse.
With Labour reiterating it had yet to learn even the basics of concessions May might offer after her dramatic call last week for consensus, the timetable looked tight to agree anything before the European council gathering on Wednesday evening.
Under the terms of the previous brief extension agreed with the EU, if Brussels does not agree another delay, a no-deal Brexit will happen on Friday. May has requested a pause until 30 June, but Brussels is keen on a wait of up to a year, which could be broken earlier if a solution is found.
On Sunday, a key ally of French president Emmanuel Macron said that such a "flex-tension" plan should be replaced by "a long extension so the UK can really figure out what it wants".
Alexandre Holroyd, an MP from Macron's En Marche party whose brief covers Brexit, told the BBC that this should come with conditions, for example, the UK should have no say on the next EU budget.
Pro-Brexit cabinet sources said a long delay, particularly one under such terms, would "cause a tremendous amount of angst". They said: "A long, non-flexible extension would come with EU elections as well, which is another red line for lots of the Conservative party.
"It all shows the mistake of taking no deal off the table – we're negotiating with one hand behind our back."