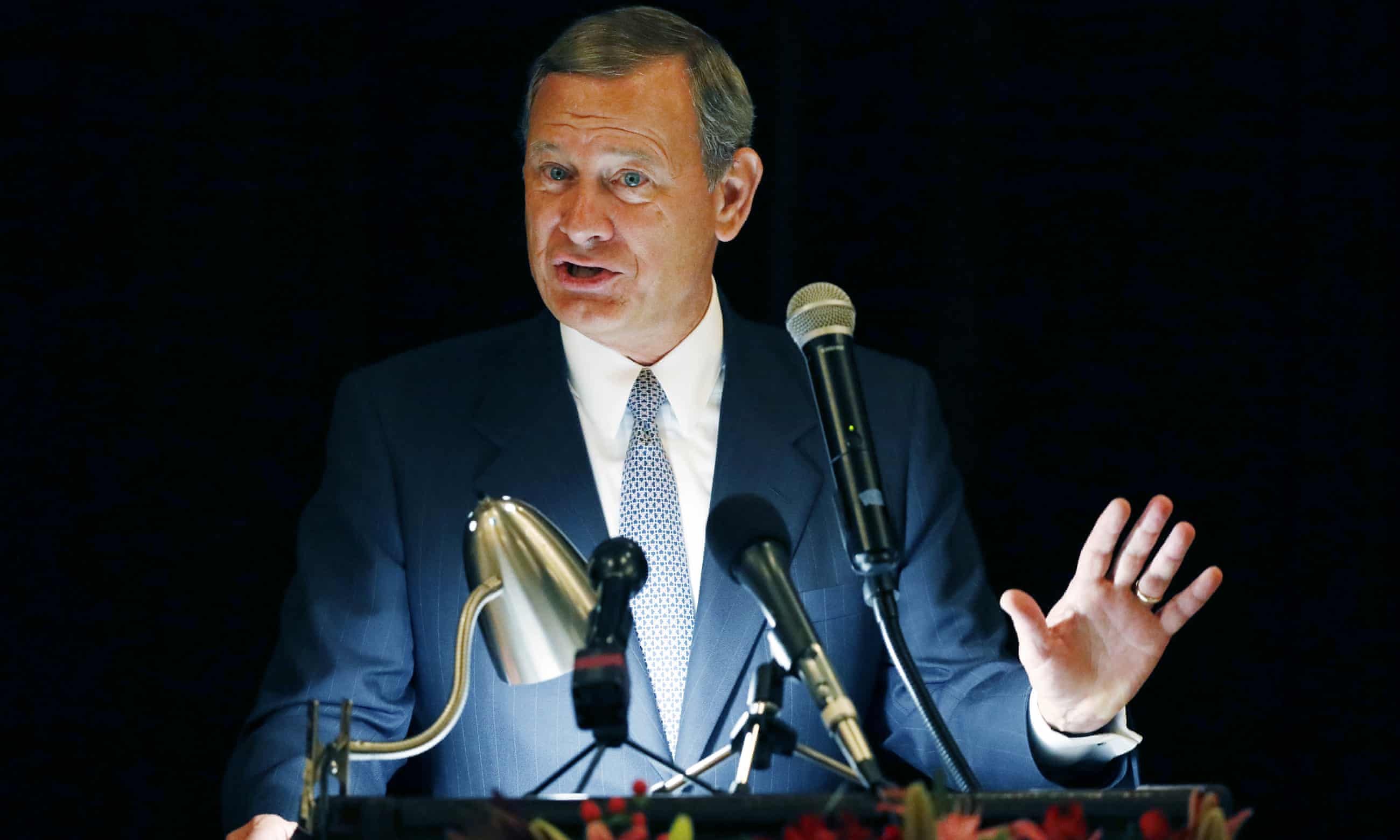 If you believe, as I do, that the decline of the United States began with the election of Ronald Reagan in 1980, which brought a new determination to make the rich richer and America whiter through huge tax cuts for the wealthy and the re-segregation of education, and if you agree that those noxious leitmotifs are still doing profound damage to our republic, it is not difficult to argue that John Roberts has done as much as any other member of his generation to hasten the decline of American democracy.
The pages of Joan Biskupic's new, carefully reported biography of the chief justice are replete with evidence to support that conclusion – which Biskupic is much too polite to reach.
Biskupic is a former Washington Post supreme court correspondent who is now a legal analyst for CNN. Like most members of the small fraternity of full-time supreme court reporters, she shows deference to Roberts' brilliance that undercuts any capacity to be brutal about the consequences of his decisions – or the myriad legal opinions he wrote for Republican administrations before he became a judge.
The author has known Roberts for more than 20 years and he granted her 20 hours of interviews. She has rewarded that courtesy with plenty of anodyne observations. Roberts, we are told, "has an uncanny ability to size up a situation and calibrate his responses", while "the notion that John plays his cards close to his chest is a dramatic understatement". "He moves," Biskupic writes, "with tight discipline, arms close to his sides, shoulders squared." Most banal of all, where Roberts goes next "will likely be determined by where he has been".
Biskupic also makes it clear this son of an Indiana steel executive has always been a rigid rightwing ideologue, relentlessly hardworking and ambitious. At the end of his third year at Harvard law school, he checked himself into hospital with "exhaustion" – but managed to graduate a few weeks later, magna cum laude. He clerked for the supreme court justice William Rehnquist, who reinforced his youthful ideology. In 1980, Roberts "was captivated by Ronald Reagan's presidential campaign". When he listened to the former California governor's inaugural address, he "felt he was speaking directly to me".
At 26, Roberts became a special assistant to attorney general William French…