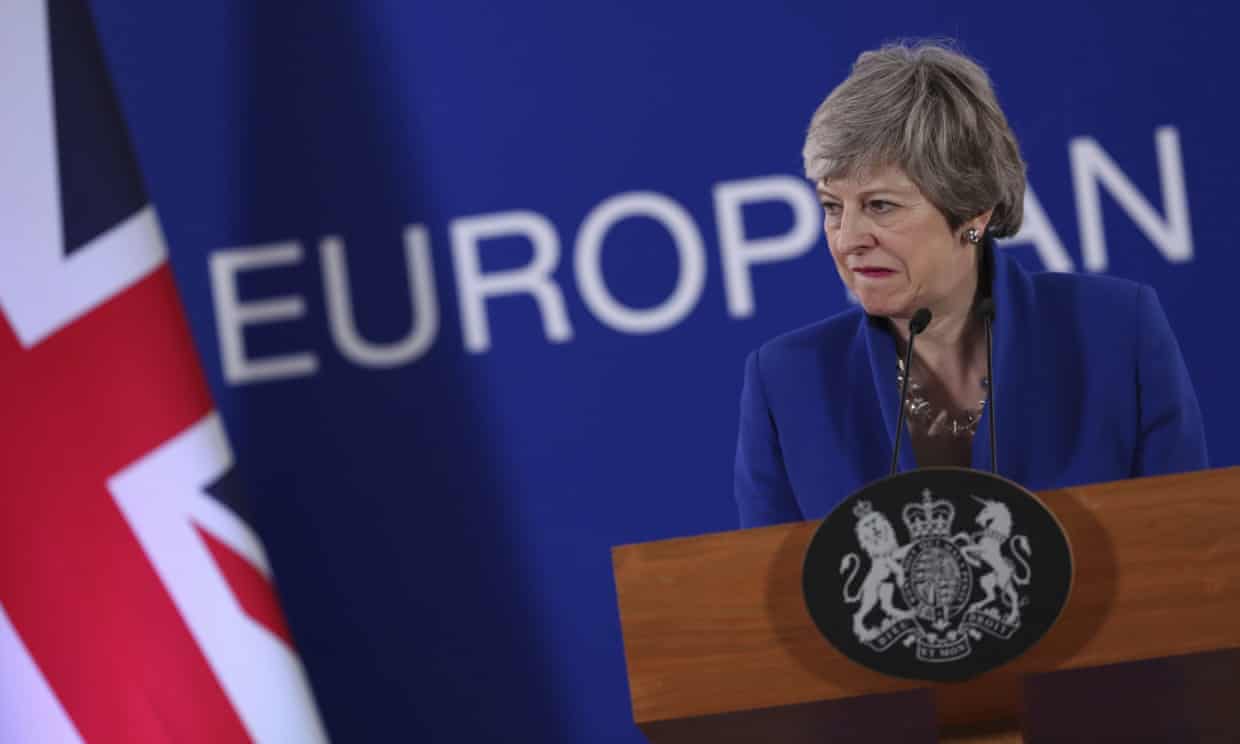 No 10 is feeling the pressure to pull the plug on Brexit talks with Labour and move to an alternative plan, amid warnings that the opposition is in no hurry for a deal before the European elections.
With talks deadlocked and no sign that the government moving on its red lines, neither the Conservatives or Labour want to appear responsible for the breakdown in discussions.
However, government sources acknowledge Theresa May is under much greater time pressure than Labour, which has little incentive to do a deal before the European and local elections that are likely to result in the Conservatives suffering heavy losses to Nigel Farage's Brexit party.
Ministers and their opposition counterparts are taking part in working groups on some issues this week, but there will be no discussion before Easter on the big issues of a customs union or a confirmatory referendum, making it easy for Labour to reject the prime minister's overtures so far.
The government's alternative plan is for MPs to thrash out an acceptable version of May's deal through a series of votes or by amending the withdrawal bill, but experts said there was barely enough time to do this in the five weeks before the European elections.
Nikki da Costa, formerly the legislative affairs director in No 10, suggested getting the withdrawal bill passed by 22 May would "require a level of legislative aggression from government not seen in this parliament".
There…