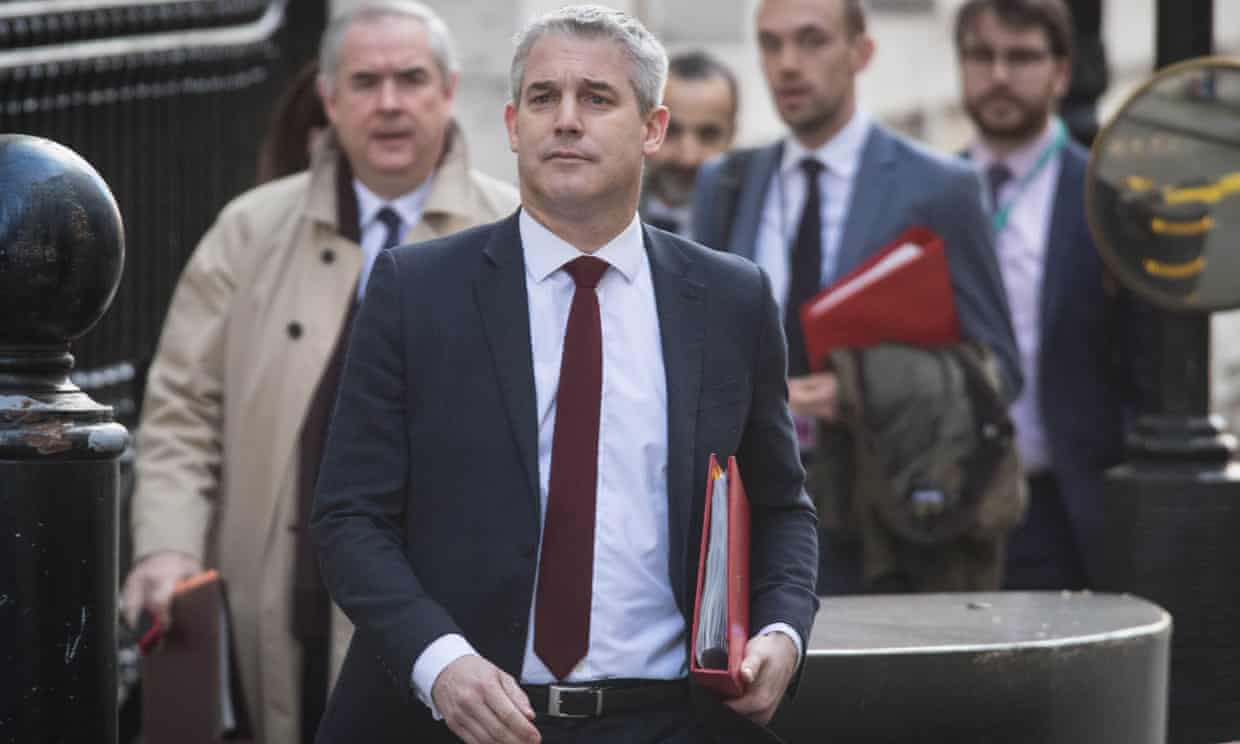 The cabinet minister in charge of Brexit has held detailed talks with Labour MPs who are championing plans for a second referendum – amid signs of mounting desperation inside Theresa May's government about what to do if the prime minister's deal suffers another crushing defeat on Tuesday.
Stephen Barclay, the Brexit secretary, called the meeting with Labour's Peter Kyle and Phil Wilson in Downing Street last Thursday as negotiations with Brussels to resolve the deadlock over the Northern Ireland backstop floundered and ministers privately began to concede that May's plan could be doomed.
Kyle told the Observer on Saturday that Barclay had "remained loyal to government policy", which is to oppose any second referendum. But the MP for Hove said Barclay talked to him and Wilson for at least 45 minutes and was "fully engaged".
Under the Kyle-Wilson plan, which could receive Labour's official backing after Tuesday's vote but before Brexit day on 29 March, an amendment would be put down in parliament allowing MPs to approve May's deal, but on the condition that it is then put to the country in a second public vote. The other option on the ballot paper would be to remain in the EU.
Kyle said: "Clearly the Brexit secretary is fully engaged in the battle to deliver support for the vote on Tuesday. But that didn't stop him from engaging fully with the possibilities our compromise offers. We didn't enter the meeting with expectations of converting him to our cause but we hope that government now understands what our plan offers, should a new direction be demanded by parliament in the coming days."
A senior Downing Street source said May remained "100% opposed to a second referendum, with bells on" and insisted that she and all cabinet ministers were still determined to persuade enough Tory MPs and the 10 DUP members to rally behind her deal this week.
But – with little…