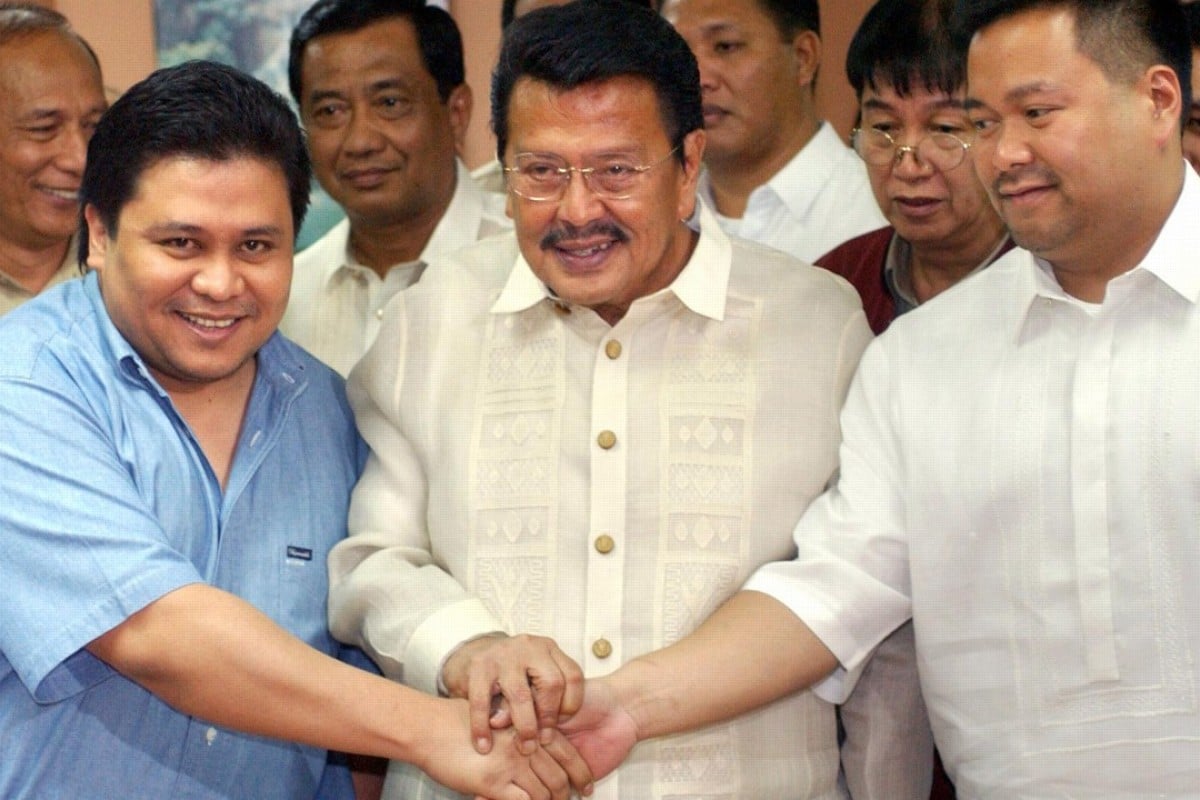 Speaking in Filipino, the man, 48, revealed how all these years he had been bullied by his elder half-brother. "I always gave way. But there's a limit. Now I have to stand for my principles."
Aired on national radio last week, the line could have been lifted straight out of a daytime melodrama, a baring of what Filipinos call sama ng loob, hidden resentment. However, the character showing his anger was one of the country's most powerful men: Senator JV Ejercito, son of disgraced ex-president Joseph "Erap" Estrada.
Ejercito was telling a news programme why he was running for re-election in May next year, pitting him against his half-brother, the former senator Jose "Jinggoy" Ejercito, 55. There is no love lost between the two. According to Jinggoy, "we're not on speaking terms". He has his own grounds for resentment: in 2014, when both were senators, Ejercito signed a Blue Ribbon Committee report that identified several colleagues implicated in the theft of billions of pesos in development ("pork barrel") funds. Jinggoy Estrada was one of them. He was arrested and spent three years in detention before he was allowed to post bail last year. Ejercito himself was charged with corruption when he was mayor. He was acquitted last year.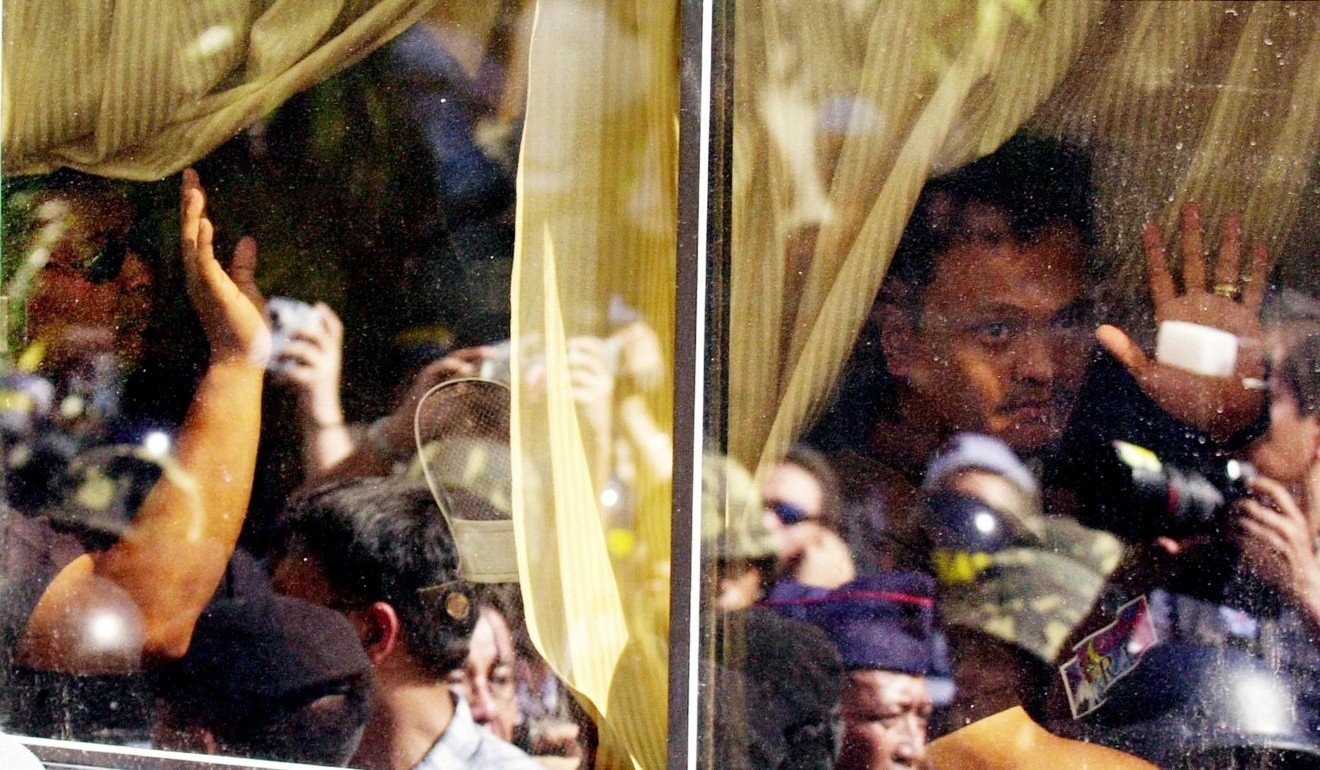 Jinggoy is Erap's son by his wife, Ejercito by a common-law wife. Both children served as mayors and senators, Ejercito having been a congressman to boot.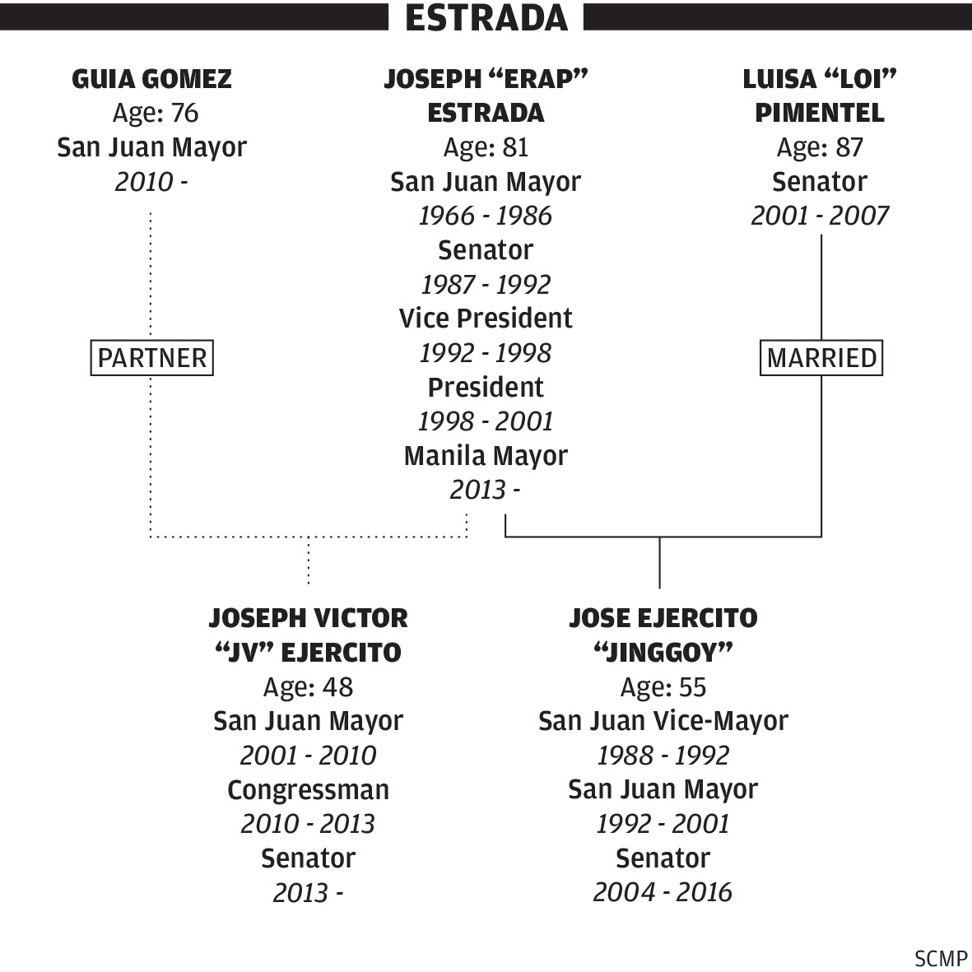 The 81-year old Erap himself started as a mayor, then became senator, vice-president, president and is now back to being mayor of Manila, where he is running for re-election. His wife has been a senator, his common-law partner (Ejercito's mother) is currently a mayor.
The Estrada family's octopus-like hold on power illustrates a basic fact of life in the Philippines: the building block of politics is not the party, it is the family. Elections are games of musical chairs where clan members follow an intricate choreographed dance that sees them trade positions, or hand them down to kin. But when members make a grab for the same chair, elbowing each other aside, the dance is thrown into disarray. Two feuds now riveting voters involve famous families, that of Estrada (convicted of plunder then pardoned before he served a single day of the sentence) and former vice-president Jejomar Binay, currently on trial for corruption.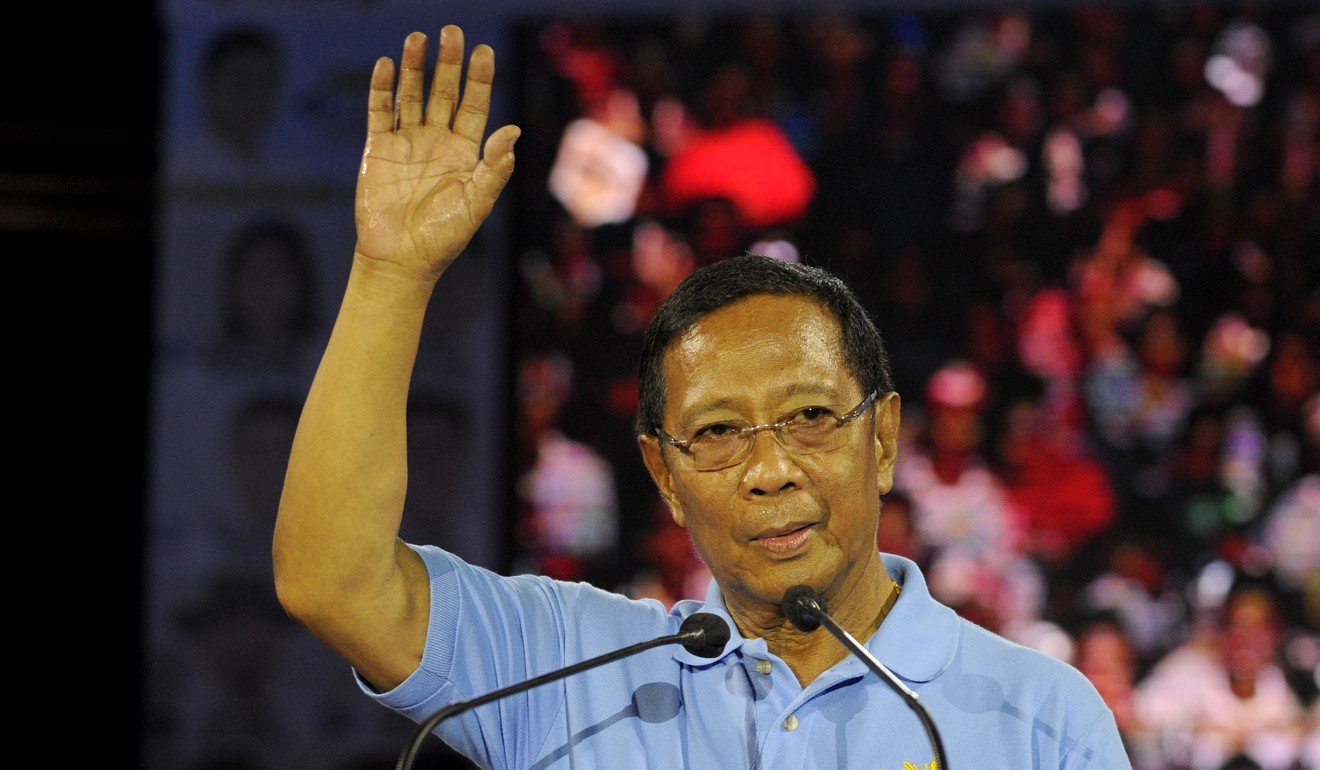 The Binays built their dynasty, and wealth, running the city of Makati, the nation's financial heart. Jejomar, now 75, started out as mayor in 1986, became vice-president in 2010 and unsuccessfully ran for president in 2016. One child, Nancy, is a senator. Two other children are fighting for the mayorship of the city: Abigail "Abby" Binay-Campos, 42, and Jejomar Jr "Junjun", 41. Junjun became mayor in 2010, and was serving a second term when he was dismissed from office for corruption in 2015. His sister Abby, who had taken a turn in Congress, decided to run for mayor and handily won in 2016.
In 2015, the court of appeals reversed the decision to disqualify Junjun from public office.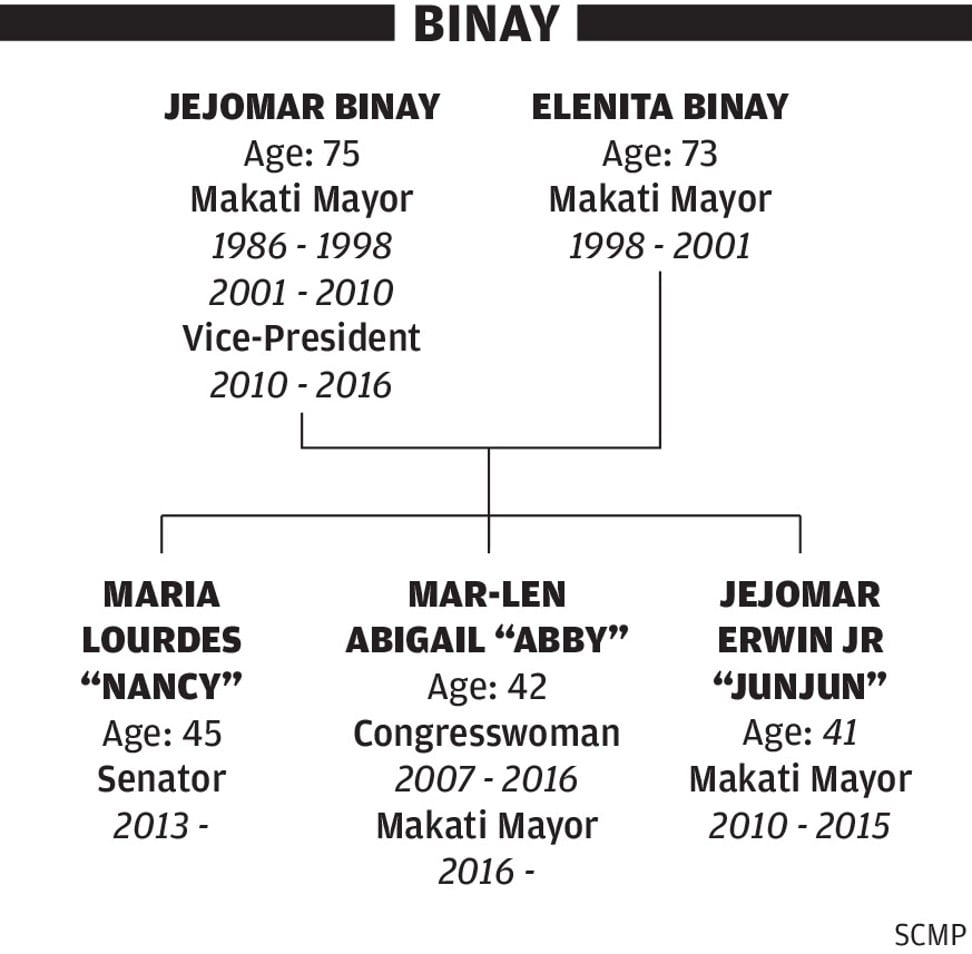 He announced he would run in 2019 and reclaim the mayorship – only to run into the opposition of sister Abby, who announced she would…