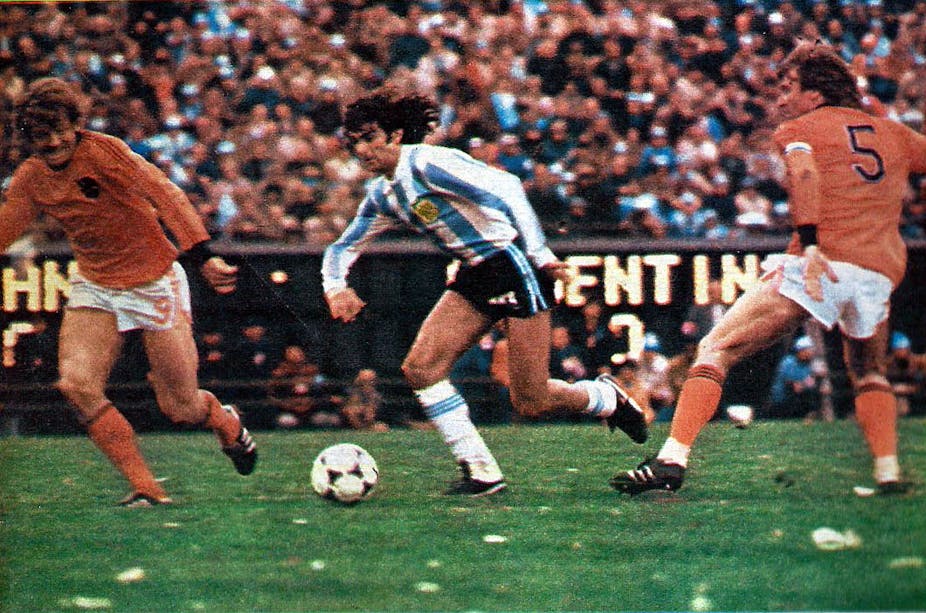 This article is the second in a five-part World Cup series exploring the politics, economics, science and social issues behind the world's most popular sports event.
There is an old tradition in England that sport and politics do not mix. This carried over into FIFA when it was established in 1904, sought to take control of the Olympic football competition and then organised its own professional World Cup.
Yet, as Bill Murray, my co-author on The History of Soccer in Australia: A Tale of Two Halves, has pointed out, it was the British home nations (England, Ireland, Scotland and Wales) who brought politics into football when they refused to play Germany, Austria and Hungary in the aftermath of the first world war. They expected everyone in FIFA to follow suit, and when this didn't happen, they temporarily withdrew from the organisation.
Since then, politics have regularly intruded into the football world, including recently with the controversial selections of Russia and Qatar to host the next two World Cups. As one of the most politically charged World Cups gets set to kick off in Moscow, we look back at five other moments in history when politics did mix with football internationally.
1. Benito Mussolini predicts victory on home soil
In the 1930s, Italian dictator Benito Mussolini discovered that the game had a greater pull on his subjects than his fascist ideology.
After Uruguay hosted and won the first World Cup in 1930, Mussolini was determined that Italy would do the same four years later. He did everything in his power to make this happen, too. Argentina was denuded of star players who were "persuaded" to play for Italy, while Italy's own players were threatened with immediate conscription into the army if they failed to win.
Il Duce may or may not have entertained match officials on occasion, but the tournament had some very strange refereeing decisions that reinforced Italy's "home ground advantage". The 1934 tournament was so contentious, in fact, the UEFA website's story of the event is entitled 1934: Mussolini pulls the levers. Mussolini got his victory, albeit a tainted one.
Italy repeated its victory in 1938 in France with a much stronger team. But even here, political pressure was not absent. According to one popular story, the Italian players received a message before the final against Hungary: "Win or die".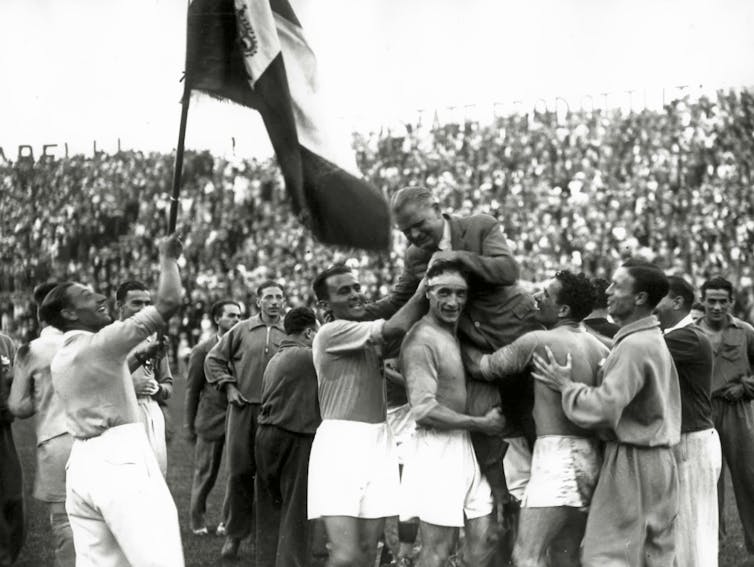 2. Hungary fails to show, Soviets claim gold
At the height of the Cold War in the 1950s and '60s, the Soviet Union was determined to make its mark through the game as well.
Winning a World Cup against full-time professionals was beyond their capacity at the time, so the Soviets set their sights a bit lower: the nominally amateur Olympic Games. They came up short at the Helsinki games in 1952, however, when Yugoslavia knocked them out and Hungary's "Golden Team" won the tournament.
The Soviets were determined not to fail again. At the next Olympics in Melbourne in 1956, the Hungarians were conspicuously absent. There is strong circumstantial evidence the Soviet Union…