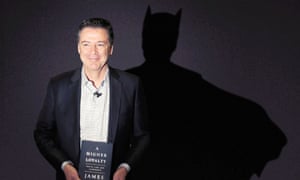 In a twist of fate that may have seemed bizarre back when bizarreness wasn't so normal, one of the leading lights of the anti-Trump "resistance" is the ex-FBI director James Comey.
Since being fired by Donald Trump in May 2017, Comey has written a book and, this week, gone on a media blitz. The tour may not yet be over, either: some are already speculating that Comey could run for office.
Would the left vote for Comey, even after how he handled Hillary Clinton's emails? It remains to be seen, but one thing is sure – they're willing to spend a lot of money to see him. On Thursday he was in conversation with the New Yorker editor David Remnick, and reports have suggested tickets have been going for $850.
Could this be right? Before taking my seat in the auditorium, I took to the streets outside to find out.
Upon first glance it's a very New York crowd outside the theatre. There's a mix of older intellectuals who probably own amazing apartments somewhere in Manhattan and urbane millennials who definitely do not.
"These are diehard New Yorker readers who are interested in politics and the events that are surrounding this administration," a 65-year-old man with perfectly round glasses and a beret tells me.
What about him, I ask: is he a member of the resistance? "I wouldn't call myself a member of the resistance – resistance to what?" he replies. Trump, I suggest. "I don't support Trump but I wouldn't say I'm an active part of the resistance." Why? "Because I'm not actively resisting. I resist emotionally but I don't necessarily do anything."
Not everyone considers themselves so passive. Barbara Stendel is 63, unemployed, and paid $200 for a ticket – more than double face value. She gets a lot of her news from Facebook ("still!" she says) and is an avid user of Twitter. She follows a controversial mix of high-profile resistance members that have sprung up on its fringes. They include self-proclaimed experts, citizen journalists, and conspiracy theorists – people like Eric Garland, Claude Taylor, Seth Abramson and Louise Mensch (although she admittedly "takes Louise with a grain of salt").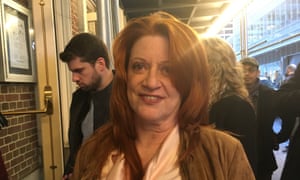 What brings Stendel here? "To see Comey live. You know, I…