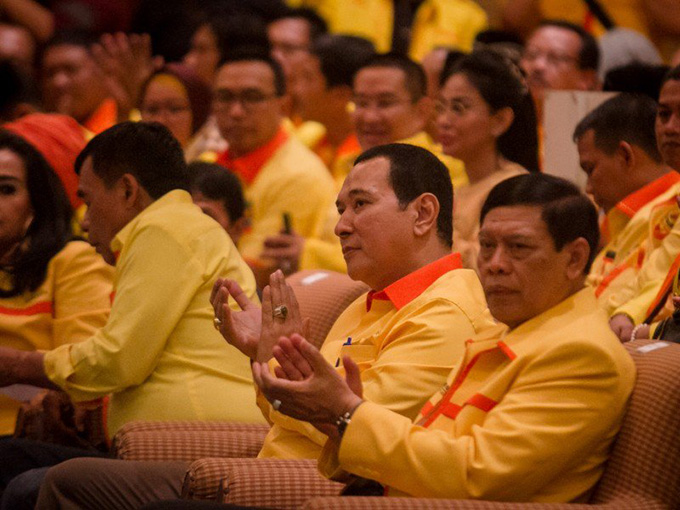 By Ed Davies and Agustinus Beo Da Costa in Jakarta
The youngest son of former Indonesian president Suharto, Hutomo "Tommy" Mandala Putra, is making a new push to launch a career in politics at the helm of a party that believes it can cash in on his late father's legacy.
Suharto, who ruled Indonesia with an iron fist for 32 years, was brought down by protests in 1998, amid accusations of vast corruption and nepotism benefiting his family and cronies.
Nonetheless, family members have made repeated attempts to get into politics, often seeking to tap into nostalgia about the unity and security under Suharto's government, which was backed by a military that crushed any sign of revolt.
READ MORE: Open letter to PM Ardern – raise Papua human rights issue with Jokowi
"The vision and mission of this party is to prepare an alternative option for the 2019 elections," Badaruddin Andi Picunang, acting sectary-general of the Berkarya Party, said in an interview at its Jakarta headquarters.
Yearning for stability
Many people still yearned for the stability and the robust economic growth and development, at least in the earlier decades, of the Suharto era, said Picunang.
"But now we see killings everywhere, pickpockets and religious leaders attacked," he said.
Hutomo…