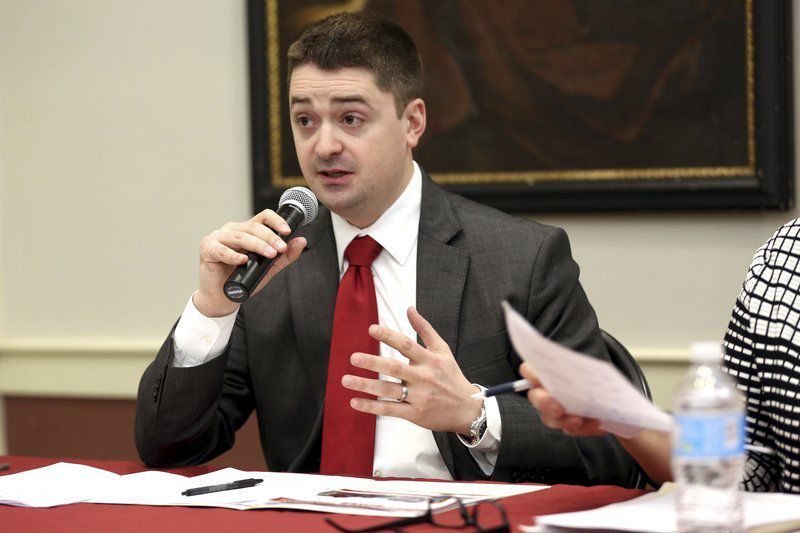 BOSTON — As the state's top election official, Secretary of State Bill Galvin must walk a fine line between politics and the oath of office.
While he takes a constitutional pledge to remain impartial when it comes to running elections and overseeing voter registration, like other top elected officials, he runs for reelection every four years under a partisan banner in a race that he is largely responsible for overseeing.
It's a dichotomy that's come up as the veteran Beacon Hill politician seeks a seventh term amid a heated primary challenge from Democrat Josh Zakim.
Zakim, a Boston city councilor, has made Galvin's handling of the state elections office a key platform of his campaign and even accused the fellow Democrat of trying to dampen voter turnout in the upcoming primary.
"The confidence of voters in the fairness of our elections is probably one of the central responsibilities for a secretary of state," Zakim, 33, said in an interview. "We should be making it easier and more convenient for people to vote, not putting up additional barriers, which is what Galvin appears to be doing."
When Galvin set the state primary date for Sept. 4 — the day after the Labor Day holiday — to avoid conflicts with the Jewish holidays, Zakim criticized the move and said it would lessen turnout. He suggested that Galvin was stacking the deck in his favor, as lower turnout generally benefits incumbent politicians.
Zakim has also blasted Galvin for "saying one thing and doing another" by proposing to allow same-day voter registration while also fighting to overturn a Superior Court decision that would eliminate a state law barring voters from registering 20 days before an election.
Things got even testier over Galvin's reaction to losing the endorsement of Lawrence Mayor Daniel Rivera, a Democrat who is backing Zakim.
Rivera told the State House News Service that Galvin called him last month after he endorsed Zakim for secretary of state and launched into a tirade over the mayor taking sides against him in the primary. Rivera recalled Galvin telling him, "I made you mayor," the news service reported.
"For the top elections chief to say that to another elected official…