(CNN)A single ballot has put the control of the Virginia House chamber back in limbo for the second time in one week, and next Wednesday morning, the balance of power will be settled in a random drawing.
In the latest twist in the state's 94th House District race, a three-judge panel in charge of certifying a recount ruled that a ballot had initially been marked for Democrat Shelly Simonds, but the voter then crossed it out and marked it for Republican Del. David Yancey.
Simonds appeared to have defeated her Republican opponent by one vote on Tuesday — a remarkably razor thin margin that would have prevented Republicans from controlling the House, giving Democrats an equal amount of seats.
A copy of the ballot was obtained by The Virginian-Pilot, showing that a fine slash mark was written through the bubble marking Simonds.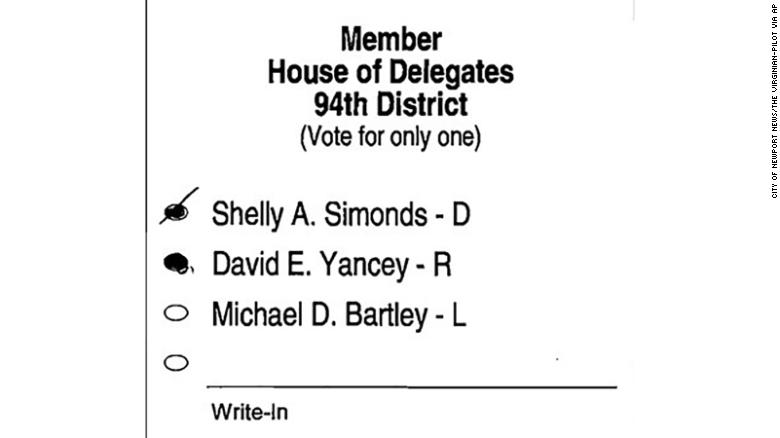 Virginia Democrats are meeting later Thursday with their attorneys to discuss what legal options they have available to challenge the court's ruling that Virginia House of Delegates race 94 should be a tie,…