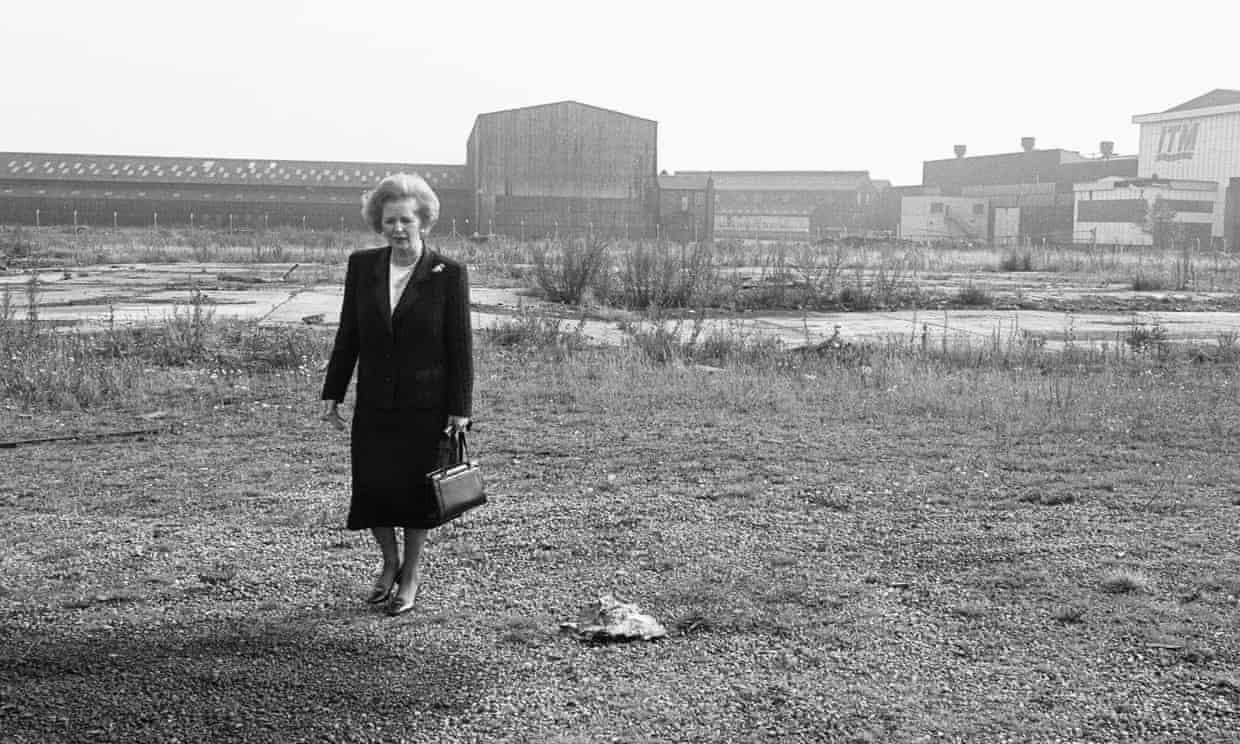 The decline of heavy industry in Britain during the Thatcher era led to a significant increase in crime, according to the first study of its kind.
Four decades after Margaret Thatcher swept to power, research has found that in areas where the coal, steel, ship and railway industries were hit during the 1980s, young people were much more likely to find themselves in trouble with the police. University of Derby researchers analysed data from the census and the birth cohort study of 16,000 people born in the same week in April 1970 and cross-referenced this with cautions they received from the police and their area's employment level.
Between 1980 and 2000, the number of young people receiving cautions was 21% higher in those areas with the highest level of job losses than in those with the lowest rise.
Professor Stephen Farrall, who carried out the research with Dr Emily Gray and Dr Phil Jones, told the British Sociological Association's annual conference that the study was the first to quantifiably link the long-term effects of the collapse of heavy industry and young people's criminal records. "No one has ever attempted to study the link between individual offending careers and political decision-making. Current approaches adopted by criminologists tend to focus on the offender's personal characteristics, and have failed to engage with the way that political decision-making shapes…