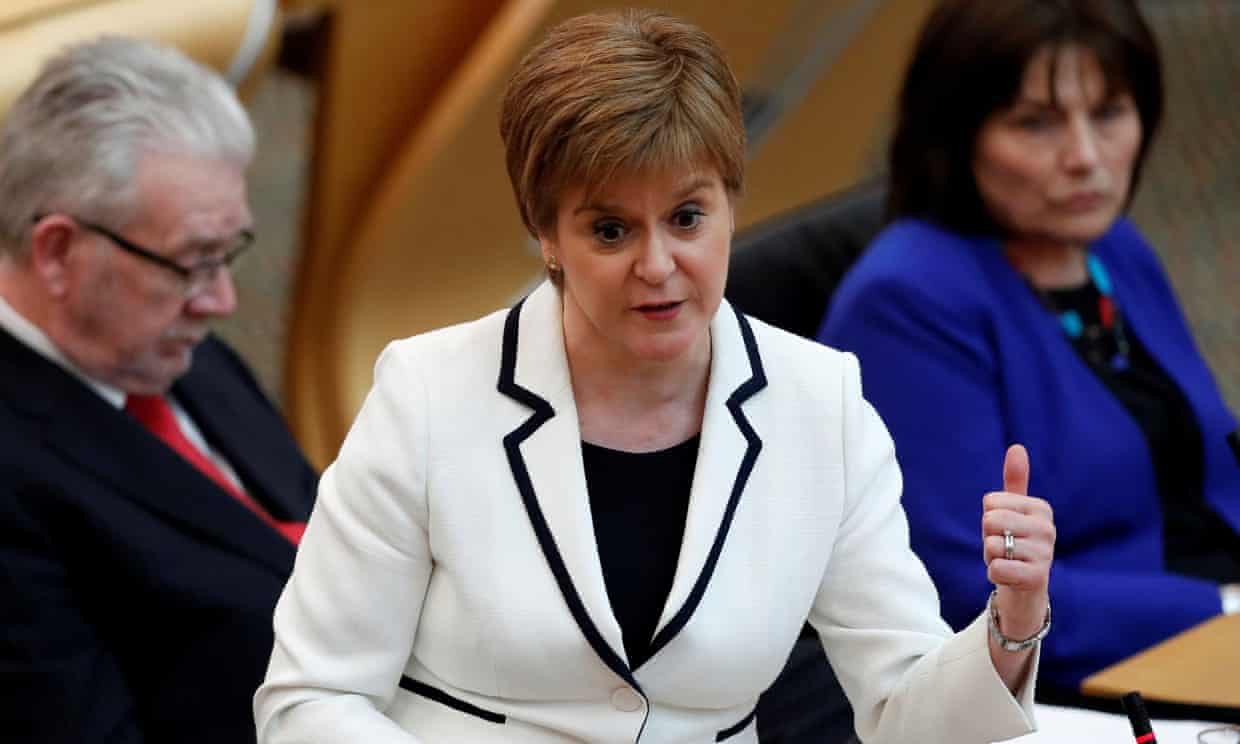 Nicola Sturgeon is to introduce new legislation to stage a second Scottish independence referendum, claiming that one must be held by May 2021.
The first minister said Brexit would have such a catastrophic impact on Scotland's economy and Westminster's approach to it had been so chaotic that Scottish voters must have the option to choose independence.
In a long-awaited statement to the Scottish parliament on her plans, Sturgeon said the proposed legislation would set out how a new referendum would be held if Holyrood was granted the powers to stage one.
On Tuesday, No 10 made clear that Theresa May would never authorise such a vote as prime minister. May said "now is not the time" when Sturgeon first called for such powers in March 2017.
Sturgeon first announced she wanted new legislation for a second referendum in June 2016, immediately after the UK voted to leave the EU.
She said Westminster's decision to press on with Brexit, despite an overwhelming remain vote in Scotland, was proof the current system of devolution was broken.
Sturgeon stopped short of declaring a referendum would definitely be held, naming a date for one or repeating her call for the powers to hold one – evasions which will infuriate hardline independence campaigners.
"Brexit has exposed a deep democratic deficit at the heart of how Scotland is governed. And, whatever our different views on independence, it should persuade all of us that we need a more solid foundation on which to build our future as a country," she told MSPs.
"With all of our assets and talents, Scotland should be a thriving and driving force…