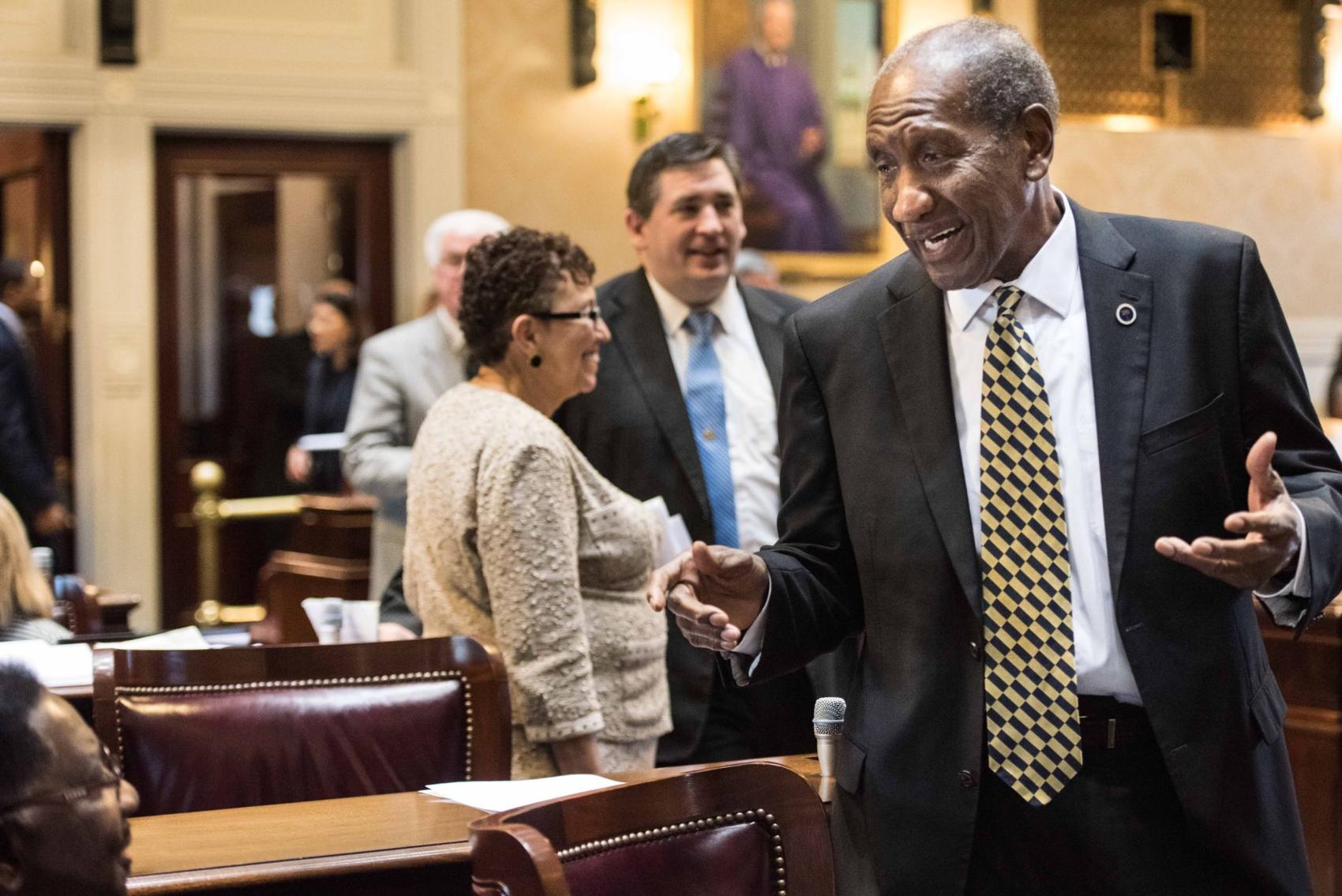 COLUMBIA — The latest race for a spot on South Carolina's judicial bench features a real estate judge, a deputy solicitor and the city attorney for Aiken who happens to be a legislator's daughter.
Also factoring into the upcoming election to replace a retiring circuit court judge for Aiken, Bamberg and Barnwell counties is a push for more diversity among South Carolina's judges.
The Legislature's May 8 choice between two white men and a black woman comes several months after some black legislators blasted their colleagues for elevating white judicial candidates over two black women in the last judicial elections after temporarily walking out of the chamber in protest. South Carolina is one of two states where legislators elect judges.
The three candidates are Aiken County Master-in-Equity Anderson Griffith, 2nd Circuit Deputy Solicitor David Miller, and Aiken city attorney Courtney Clyburn Pope, the daughter of longtime Rep. Bill Clyburn. They could officially start seeking legislators' pledge for support at noon Tuesday.
House Minority Leader Todd Rutherford, D-Columbia, said bringing diversity to South Carolina's judicial bench should factor into legislators' decision.
Out of South Carolina's 129 trial and appellate judges, 34 percent are female, 13 percent are black and 9 percent are black females, the state's Chief Justice Don Beatty said in his State of the Judiciary speech in February. He called those numbers "a good start" with "room for improvement."
"Diversity should play a role in everything we do up here," said Rutherford, who's supporting Clyburn Pope, noting he's known her for decades. But aside from adding diversity, Clyburn Pope also possesses the demeanor, character and knowledge to be an excellent judge, he said.
Some in the community have expressed concerns about Clyburn Pope's lack of experience in a courtroom.
She was the only candidate of the…