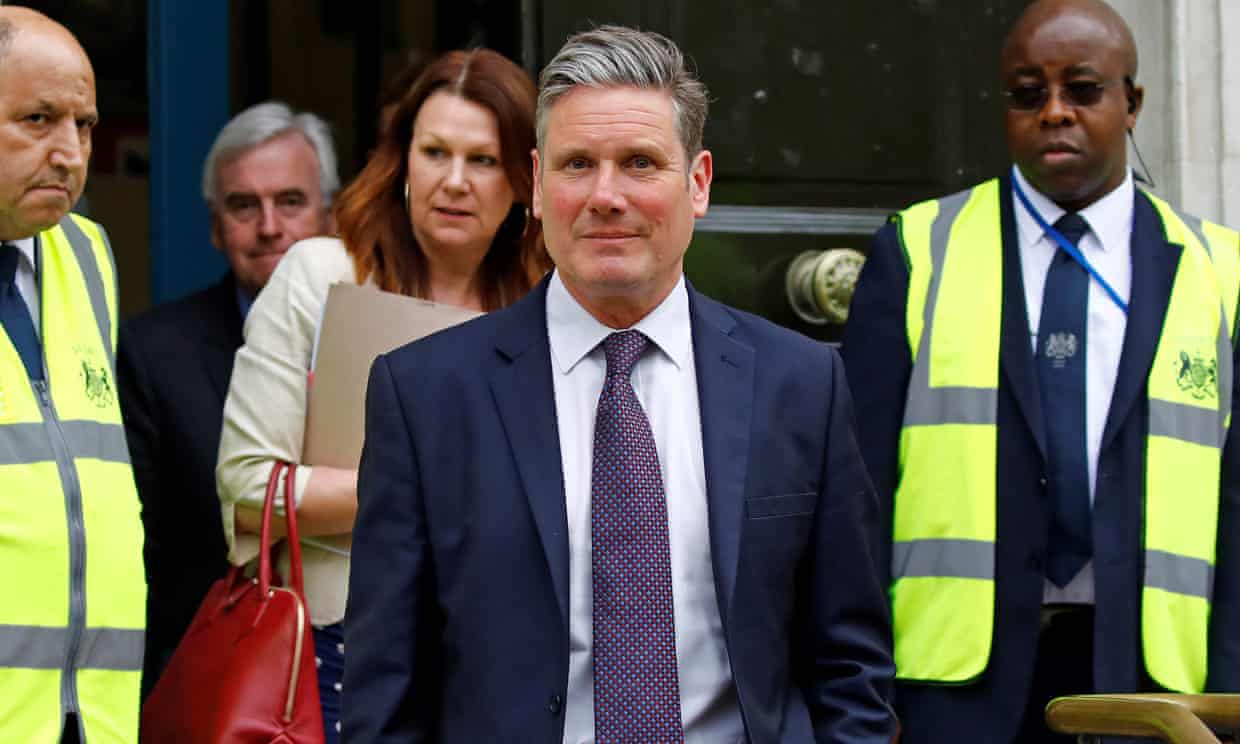 Labour has accused Theresa May of failing to offer any substantive changes to her Brexit deal in cross-party talks, as Downing Street's hopes of a breakthrough in time to avoid taking part in European parliamentary elections waned.
Brexit talks resumed on Tuesday between a team of ministers and shadow ministers. But Labour sources said the government team again appeared unwilling to countenance changes to the political declaration, which sets out the UK's future relationship with the EU.
Instead, ministers offered alternative ways of giving reassurance about the issues Labour has raised, such as on environmental standards and workers' rights, including through redrafting the withdrawal act implementation bill (WAB) and tweaking separate planned government bills.
Downing Street continues to insist that it hopes to secure parliamentary ratification of a Brexit deal in time to avoid the UK having to participate in next month's European parliament elections.
The government has been considering tabling the WAB as a way of breaking the Brexit deadlock, but Labour has rejected the idea. "There's a sequence; you have got to start with a different deal," said a source.
After the talks, which involved the cabinet ministers David Lidington and Steve Barclay and their Labour shadows, Jeremy Corbyn blamed the government's refusal to compromise on central issues such as membership of a customs union for the failure to make significant progress.
"We'll continue putting our case but quite honestly there's got to be change in the government's approach. They cannot keep on just regurgitating what has already been emphatically rejected three times by parliament, there's got to be a change," Corbyn said. "We have a window of opportunity to bring about that change so I hope the government recognises that."
However, Downing Street sought to blame a lack of urgency on Labour's side for the impasse. May's spokesman said she had told her cabinet on Tuesday morning that talks with Labour had been "serious but had also been difficult in some areas such as in relation to the timetable of the negotiations".
A No 10 source said the root of the tension was a feeling that Labour was prepared to drag…