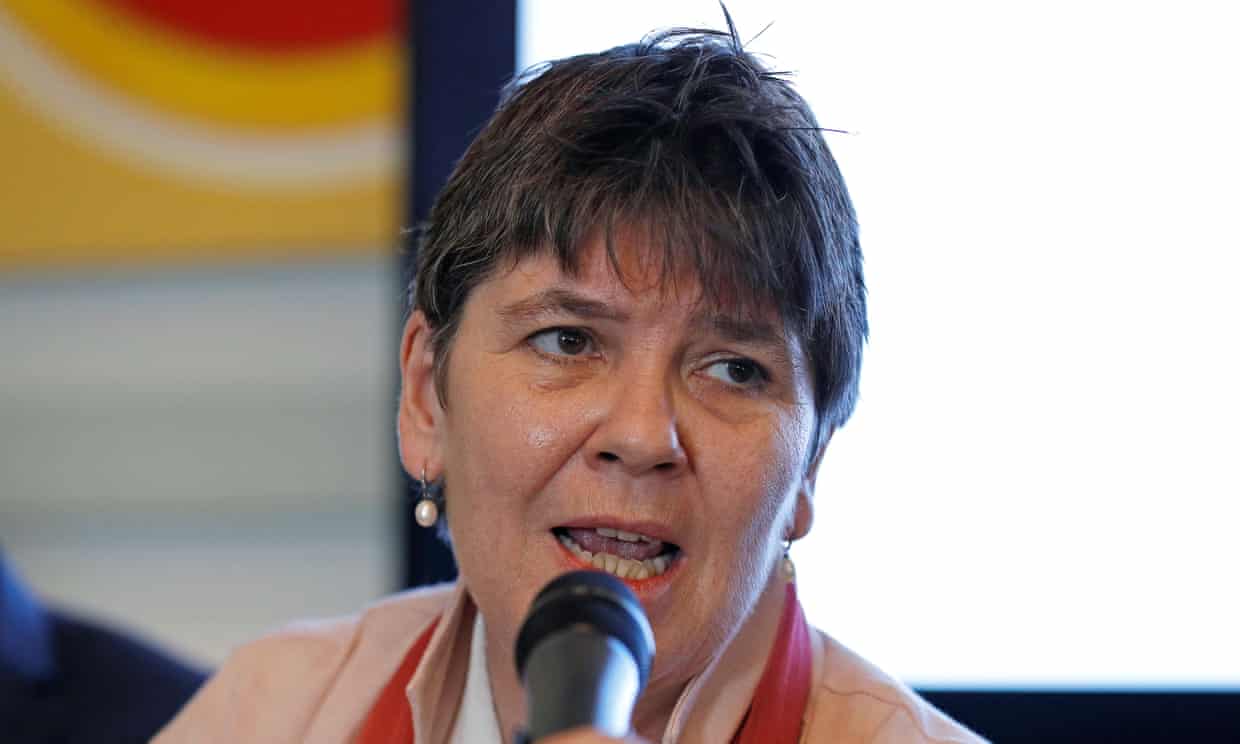 Nigel Farage's Brexit party has unveiled a former revolutionary communist who once supported Irish republicanism and opposed the Good Friday peace deal as one of five new candidates for the European elections.
Claire Fox, who now styles herself as a libertarian and is a panellist on BBC Radio 4's Moral Maze programme, told the launch event she most likely only agreed with Farage on one issue – Brexit.
"I've spent my whole life fighting for leftwing causes, so I can tell you, no one is more surprised than me to be standing as candidate for Nigel Farage's Brexit party," said Fox, a former member of the Revolutionary Communist party who is still involved in some of its successor organisations, such as the Academy of Ideas, which she heads.
"To be honest, Nigel and I are unlikely to agree on a range of issues – workers, women's rights, immigration, public services," Fox told the launch event in Westminster.
Earlier, Farage had promised his organisation would be about more than Brexit, saying it was "about changing politics for good, changing the…