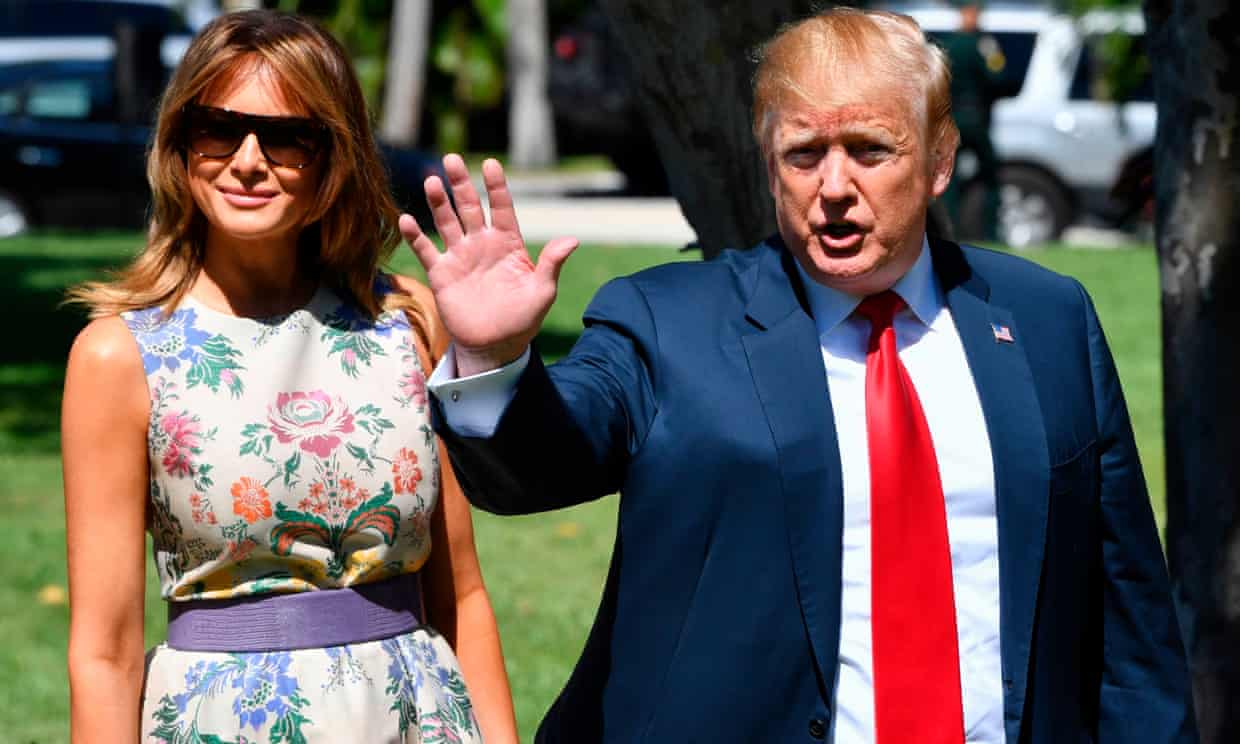 As the White House mounted a furious assault on the Mueller report and critics of a president not found to have conspired with Russia but not cleared of obstruction of justice, the chair of the House judiciary committee said obstruction, if proven, "would be [an] impeachable" offence.
Trump's personal lawyer Rudy Giuliani toured the Sunday talk shows, arguing with interviewers in a series of chaotic encounters.
On Fox News Sunday, he claimed Robert Mueller's 448-page report, which was released with redactions on Thursday, was full of "calumny, lies and distortion".
On CNN's State of the Union, the former New York mayor called one of Mueller's lawyers a "hitman" and claimed the special counsel's team "came close to torturing people" in questioning and confining Trump campaign chair Paul Manafort, who was convicted and sentenced on financial charges.
Asked on NBC's Meet the Press why Trump was so angry at Mueller and former White House counsel Don McGahn, a key witness, Giuliani replied: "Because they tried to frame him."
The first volume of Mueller's report concerns Russian election interference and the Trump campaign's warm reception to "offers of assistance" including an infamous June 2016 meeting with a Kremlin-linked lawyer offering "dirt" on Hillary Clinton.
Giuliani told CNN: "There's nothing wrong with taking information from Russians. It depends on where it came from."
On ABC's This Week, White House adviser Kellyanne Conway, who previously called the inquiry a "a political proctology exam", took a different tone, saying: "The campaign I managed in those last few months did not welcome help from Russia. In fact, I don't recall getting, being offered help from Russia. It would have been a ridiculous prospect."
In his second volume, Mueller considers potential obstruction of justice by Trump or his campaign, of which 11 instances are listed. He passed judgment on the issue to Congress.
House judiciary committee chair Jerrold Nadler told NBC that if evidence shows Trump obstructed justice, "some of this would be impeachable, yes". He added that Democrats plan to "go where the evidence leads".
Democrats remain split on impeachment, which would begin in the House they control but almost certainly fail in the Republican Senate. Some fear it would galvanise Trump's supporters and win him sympathy among independents.
On Fox, House intelligence chair Adam Schiff said to impeach or not to impeach was "going to be a very consequential decision and one I'm going to reserve judgment on until we have a chance to fully…