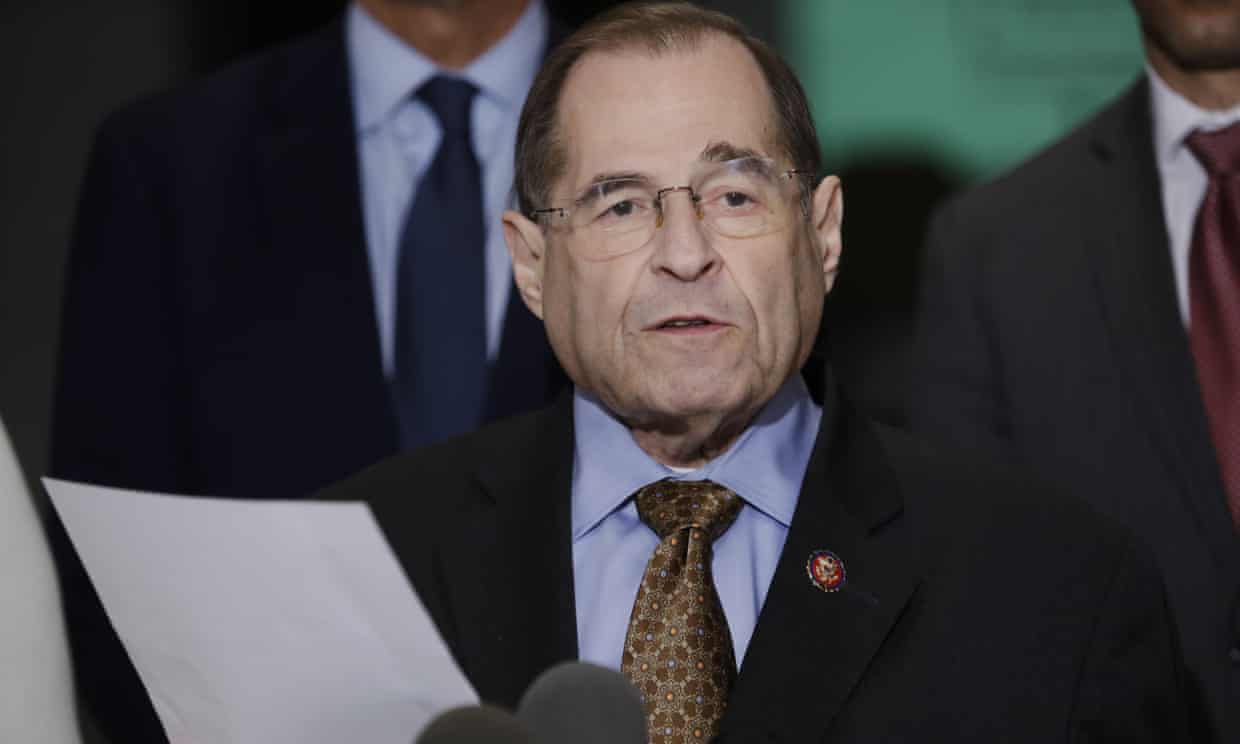 On the eve of the long-anticipated release of the report by special counsel Robert Mueller on Russian tampering in the 2016 election and alleged Trump campaign involvement, Democrats accused the attorney general, William Barr, of trying to "cherry-pick" and "put his own spin" on the conclusions of the investigation.
Representative Jerry Nadler, the chairman of the House judiciary committee, appeared with colleagues at a press conference in New York City late Wednesday to protest against Barr's plan for rolling out a redacted version of the Mueller report.
Barr is scheduled to hold a 9.30am press conference on Thursday. Nadler tweeted on Wednesday that the justice department informed him that Congress would receive the report around 11am or noon, after which it would be posted online.
That plan amounted to an effort by Barr to put up a smokescreen to obscure the true findings of the report, Nadler charged.
"Now it appears that the attorney general intends to once again put his own spin on the investigative work completed by the special counsel and his team," Nadler said.
"The fact that the attorney general is not releasing even the redacted report to Congress until after his press conference will again result in the report being presented in his own words, rather than in the words of special counsel Robert Mueller.
"The central concern here is that Attorney General Barr is not allowing the facts of the Mueller report to speak for themselves, but is instead trying to bake in the narrative about the report to the benefit of the White House."
Nadler said he would subpoena the full report "in very short order" and said he assumed it would be useful to call Mueller and members of his team to testify before Congress.
The House speaker, Nancy Pelosi, argued Americans deserved to see…