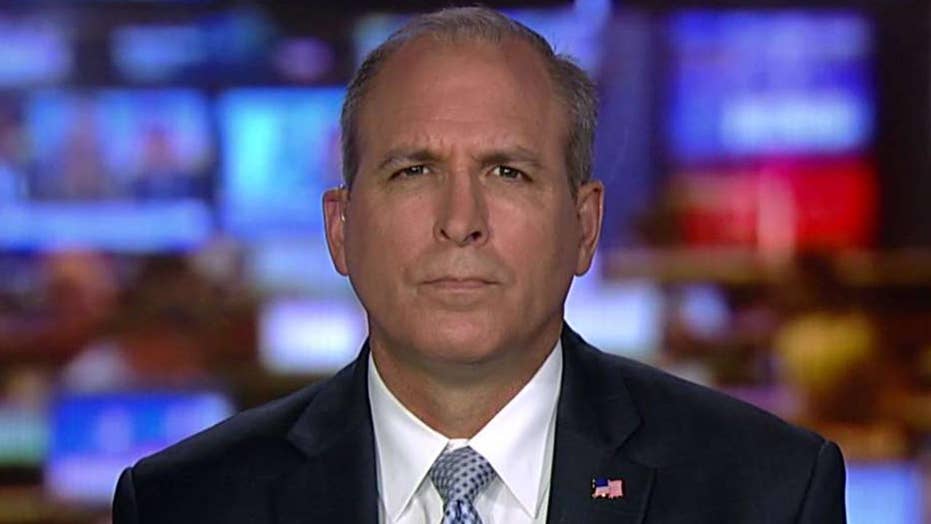 Mark Morgan, former Border Patrol chief under President Obama, said Monday he supports an idea floated by President Donald Trump to send immigrants from the border to sanctuary cities.
"Congress has failed to do their job. Make no mistake, they could have prevented this (border crisis) and they failed to do so and then every time this current administration tries to come up with an option, they shoot it down. Well, I haven't heard any options from them," Morgan said on "America's Newsroom" Monday. "I've been there. The border patrol, ICE, their facilities are overwhelmed, the faith-based organizations and other non-governmental organizations are overwhelmed. They have no choice. They're going to have to start pushing these individuals out. Shouldn't we kind of share the burden throughout the country?"
White House Press Secretary Sarah Sanders confirmed to "Fox News Sunday" that President Trump's prospective plan to send illegal immigrants to sanctuary cities is undergoing a "complete and thorough review," days after Democrats, who have fought to protect illegal immigrants from federal authorities, characterized the possible move as a dangerous stunt.
"Nobody thinks that this is the ideal solution," Sanders said Sunday. "But until we can fix…