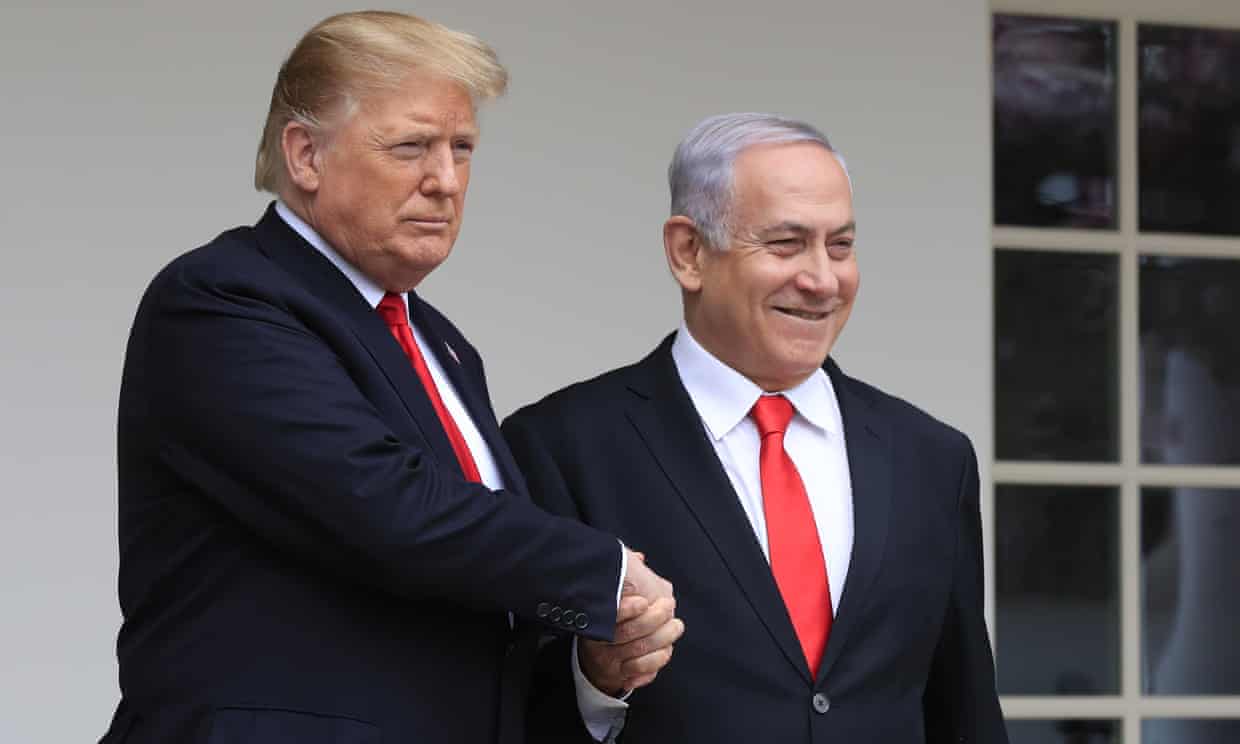 High-ranking former European politicians have condemned the Trump administration's one-sided Israel-Palestine policy and called in a letter for Europe to reject any US Middle East peace plan unless it is fair to Palestinians.
The letter, sent to the Guardian, the EU and European governments, was signed by 25 former foreign ministers, six former prime ministers, and two former Nato secretary generals.
"It is time for Europe to stand by our principled parameters for peace in Israel-Palestine," read the letter, calling for a two-state solution in which Israel and Palestinian states live side by side.
Europe, it said, should reject any plan that does not create a Palestinian state alongside Israel with Jerusalem as the capital for both countries.
"Unfortunately, the current US administration has departed from longstanding US policy," it said, criticising Donald Trump's 2017 recognition of "only one side's claims to Jerusalem".
Washington had also "demonstrated a disturbing indifference to Israeli settlement expansion" in the occupied West Bank and cut hundreds of millions of dollars in aid to Palestinians, a move the letter said was "gambling with the security and stability of various countries located at Europe's doorstep".
Since taking office, and amid praise from Israel's government, Trump has taken measures seen as both punishing to Palestinians and which also stifle the viability of a Palestinian state.
The US president has promised to unveil a still-secret "ultimate deal" for Israelis and Palestinians, although the Palestinian leadership preemptively rejected it as biased, and Israel's leader, Benjamin Netanyahu, categorically ruled out a Palestinian state.
The US team tasked with drafting the plan includes Trump's son-in-law, Jared Kushner, and the US ambassador to Israel,…