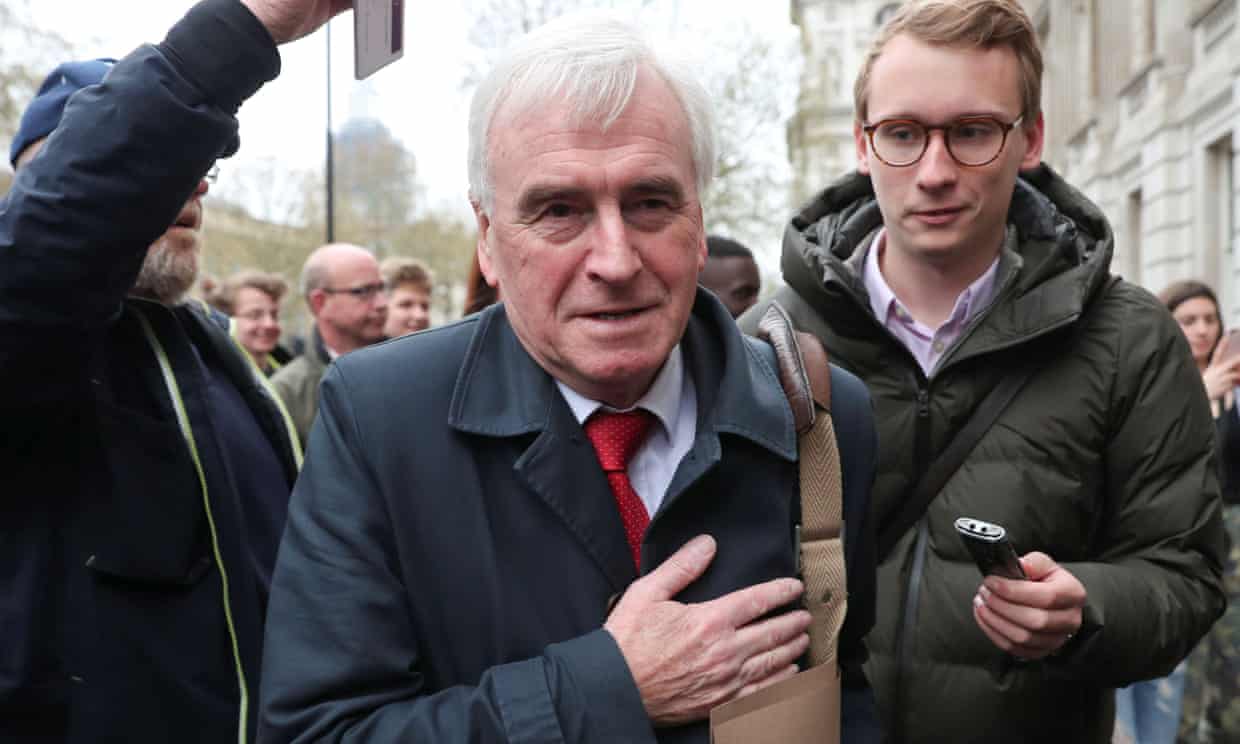 Senior Labour figures including the shadow chancellor, John McDonnell, will meet cabinet ministers again to continue talks on changes to Theresa May's Brexit deal that could potentially win Labour support.
The chancellor, Philip Hammond, and the environment secretary, Michael Gove, will join May's de facto deputy, David Lidington, the business secretary, Greg Clark, the Brexit secretary, Steve Barclay, and the chief whip, Julian Smith, for talks expected to run into Tuesday evening.
Sources on both sides have stressed the talks are still at "exploratory stages" with both sides setting out their positions in an exchange of letters after the opening discussions last week.
Those close to the Labour side have expressed surprise the talks have centred on persuading the opposition of the benefits of May's negotiated deal, with extra involvement for parliament on the next phase of the deal.
Key areas of disagreement
A customs union
Lidington and May's chief of staff, Gavin Barwell, are viewed as the figures who are taking the prospect of a customs union deal most seriously, with Labour suspicious that others may see the talks as a convenient distraction to persuade the EU to grant a short extension.
Nothing concrete appears to have been offered yet. Hours before the talks were due to resume, the international trade secretary, Liam Fox, wrote to Conservative MPs saying a customs union would be the "worst of both worlds". His comments suggest he would be unable to remain in the cabinet…