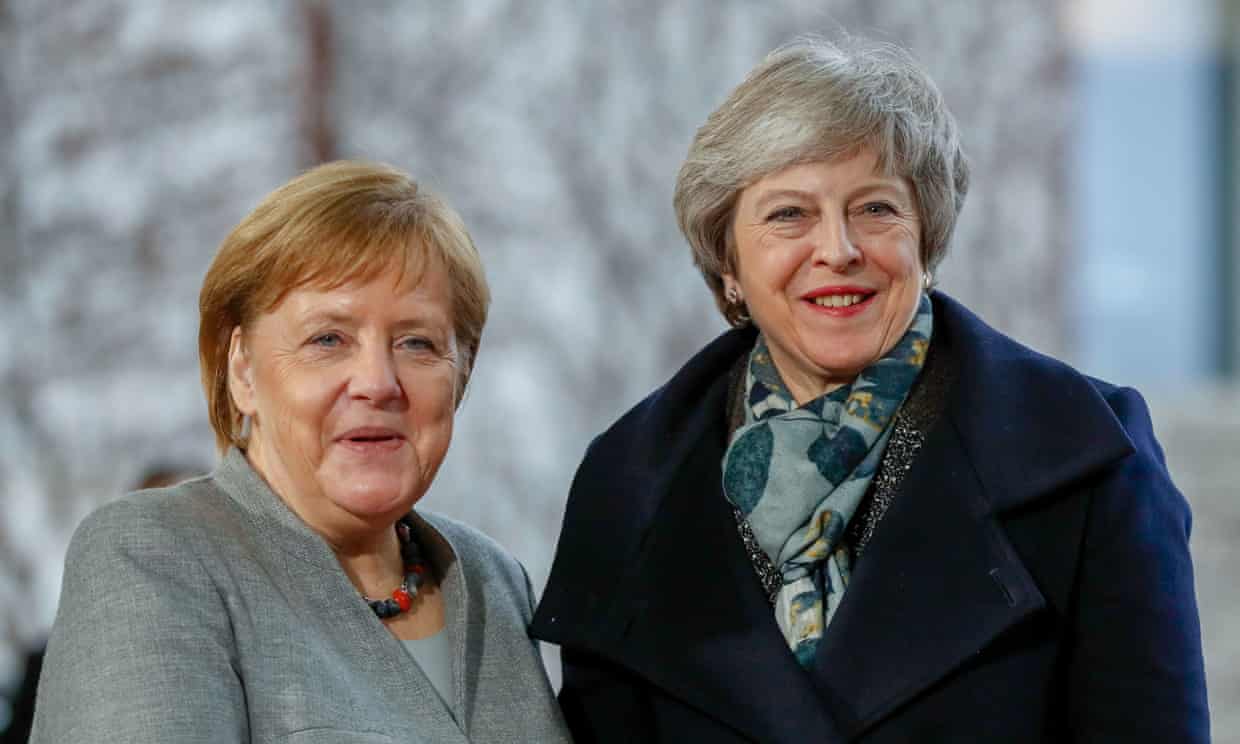 Theresa May will travel to meet Emmanuel Macron and Angela Merkel to plead with them for a short extension to Brexit, claiming talks with Labour have a serious chance of reaching a deal.
Before an emergency European summit on Wednesday, the prime minister will travel to Paris and Berlin on Tuesday to make the case for extending article 50 for only a few months.
She will make the argument that talks with Labour are on the brink of a breakthrough, although those negotiations stalled at the end of last week and no formal meetings are scheduled to start again.
May's official spokeswoman said: "This is obviously a unique European council specifically focused on Brexit. The PM set out a clear ask in terms of an extension and it is important that she set out the rationale for that."
The prime minister has requested an extension to article 50 until 30 June but this has previously been turned down and some EU leaders have suggested they would rather grant a longer extension of about a year, potentially with a break clause if the UK ratifies a deal during that time.
If no extension is granted, the UK is set to leave the EU without a deal on Friday. The only way to stop that would be if MPs were to vote for a revocation of article 50.
Macron has been a leading voice among EU leaders demanding that May sets out a clear purpose for an extension, which could be a general election or second referendum. However, Downing Street is likely to argue that talks with Labour are reason enough for a short delay.
During the weekend, Conservative ministers talked up the chances of a compromise with Labour, with Downing Street making clear the government could be open to making changes to the political declaration in order to sign up to a form of customs union.
Jeremy Wright, the culture secretary, told BBC One's Breakfast programme on Monday: "The conversations with Labour are ongoing, and I believe they will continue today. And everybody needs to compromise – it isn't just the government. We all need to find a way through.
"The prime minister has pursued what I think is still a good deal, but it's clear that parliament isn't willing at the moment to accept that deal. So we need to find an alternative way forward. And that's what these conversations are about."
However, the shadow Brexit secretary, Keir Starmer, said Labour was waiting for the government to move on issues such as the customs union. "There aren't any scheduled talks yet but I've no doubt things will develop today," he told ITV News.
"At the moment we haven't seen a change of position from the…