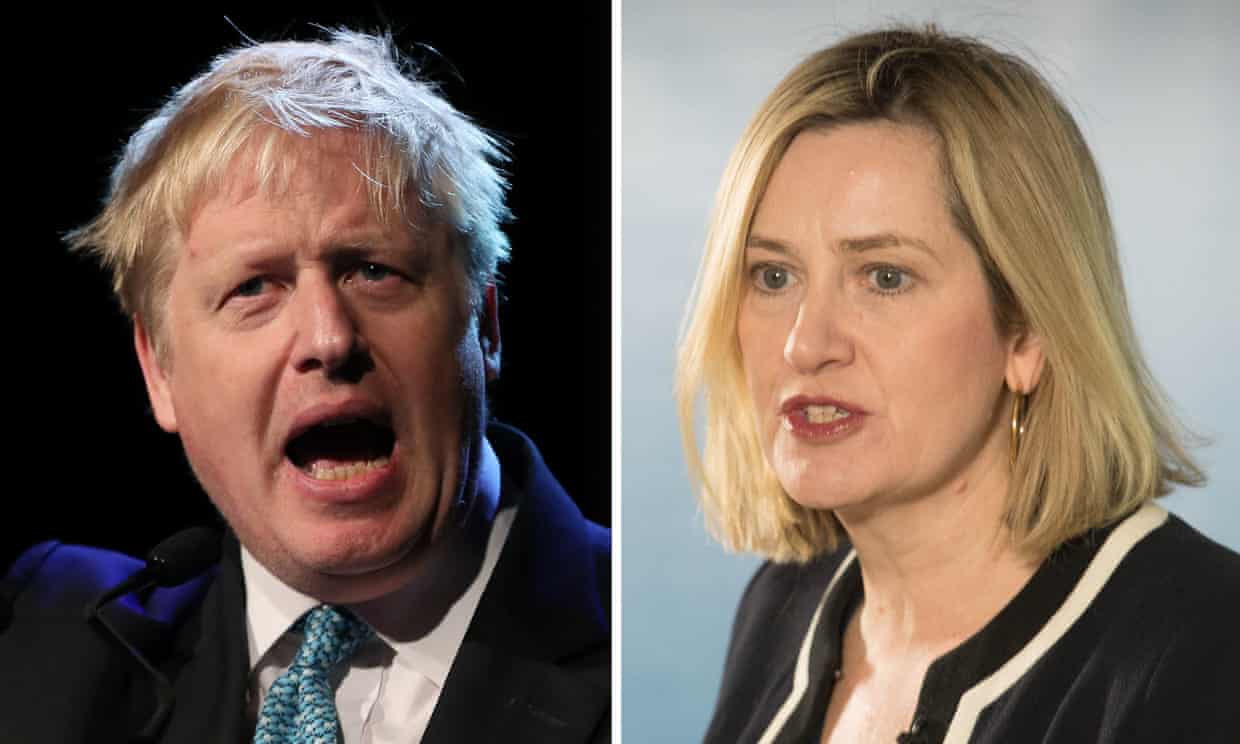 Allies of Amber Rudd played down rumours she plans to join Boris Johnson in a Conservative party leadership "dream ticket" to unite the Brexiter and remainer wings of the party, as the manoeuvrings to succeed Theresa May gained pace.
With moves to oust the prime minister expected to reach a crescendo if she agrees a longer-term delay to Brexit with the EU at a Brussels summit this week, the idea of a so-called "Bamber" joint bid has been floated, potentially uniting the work and pensions secretary with the former foreign secretary.
Rudd is known to be happy to be a standard-bearer for remain-minded opinion in the race to succeed May, but is being seen more as a kingmaker than a likely winner herself, mindful of both the likely preference of Conservative members for a Brexiter as well as the tiny 346 majority she holds in her Hastings constituency.
Several Sunday newspapers floated the idea, touted by unnamed supportive MPs, that Johnson would supply the necessary star power with the membership and voters, with the backing of Rudd bringing round sceptical MPs and acting as a brake on his more colourful plans.
But it is understood that Rudd is by no means signed up to the plan and has not decided on supporting any particular candidate.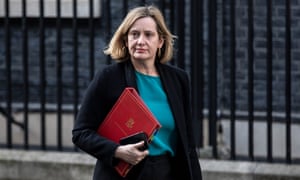 An ally of the former home secretary said Rudd's focus was on her so-called One Nation Group of moderate Tories, said to comprise of around 40 MPs intent on making sure any future leader would not pull Britain from the EU without a deal.
They said: "She is not interested in her own status, but rather that her beliefs are properly represented."
A colleague of Johnson did not explicitly endorse the plan, but was also…