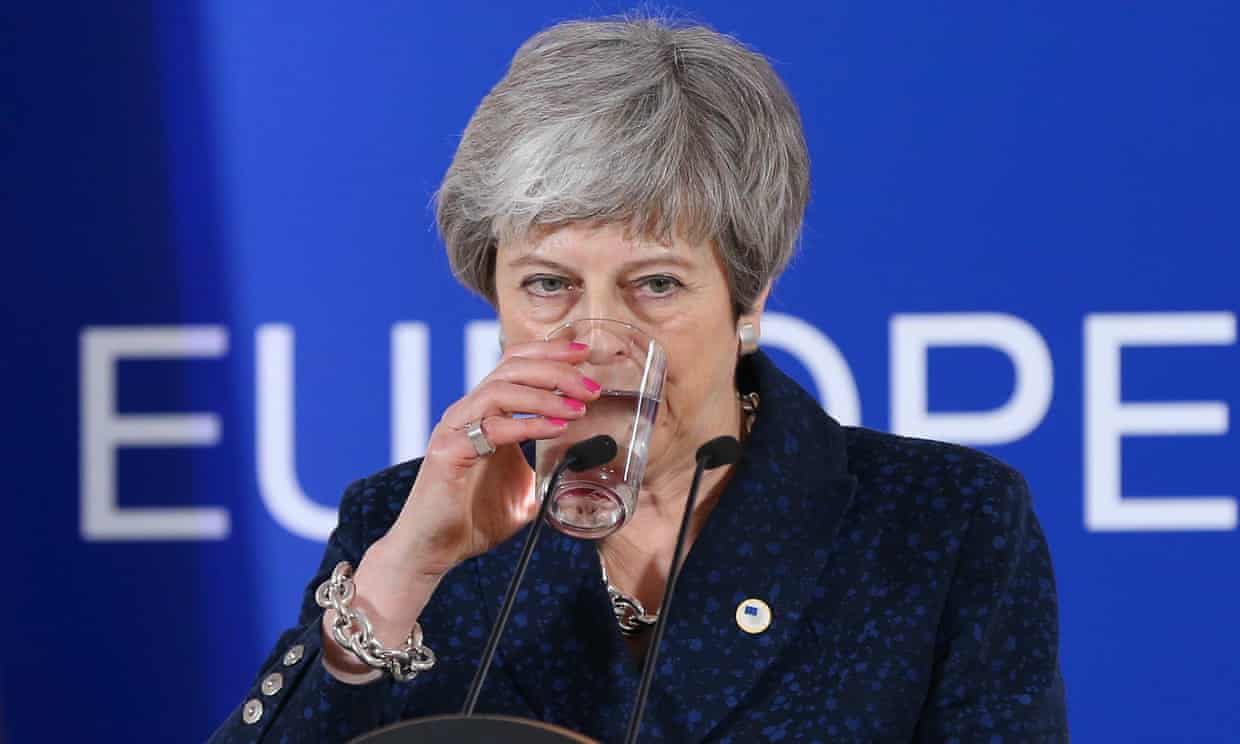 A key ally of the German chancellor, Angela Merkel, has called for EU leaders to reject Theresa May's appeal for a further short delay to Brexit, in a sign of the dangers of the prime minister's strategy.
Before a crunch summit next Wednesday, May had said she would seek an extra extension of article 50, with a likely end date of 22 May, to allow cross-party talks with Jeremy Corbyn to come to fruition.
But there is deep scepticism in the EU's capitals about the process the prime minister has launched, and concerns that it merely opens up the risk of a no-deal Brexit on the eve of the European elections.
The EU's heads of state and government had agreed at their last summit that the UK could stay in the bloc until 22 May but only on the basis that the withdrawal agreement was ratified by 29 March.
An unconditional extension to that date was firmly rejected during the leaders' discussions in Brussels due to the danger that it risked a full-blown crisis before the elections, offering up ammunition for Eurosceptic parties.
Norbert Röttgen, a member of Merkel's Christian Democratic Union who heads the Bundestag's foreign affairs committee, tweeted on Wednesday morning: "In the current situation of deep institutional deadlock, there is no point in asking for another short delay of Brexit. EU should insist on long extension with participation in EU elections."
The EU could not impose a long extension on the British government as any decision would need to be endorsed by all 28 member states.
It could, however, present a long extension on a take-it-or-leave-it basis, leaving the British government with the option of leaving on 12 April without a deal – or signing up to a delay to Brexit of at least…