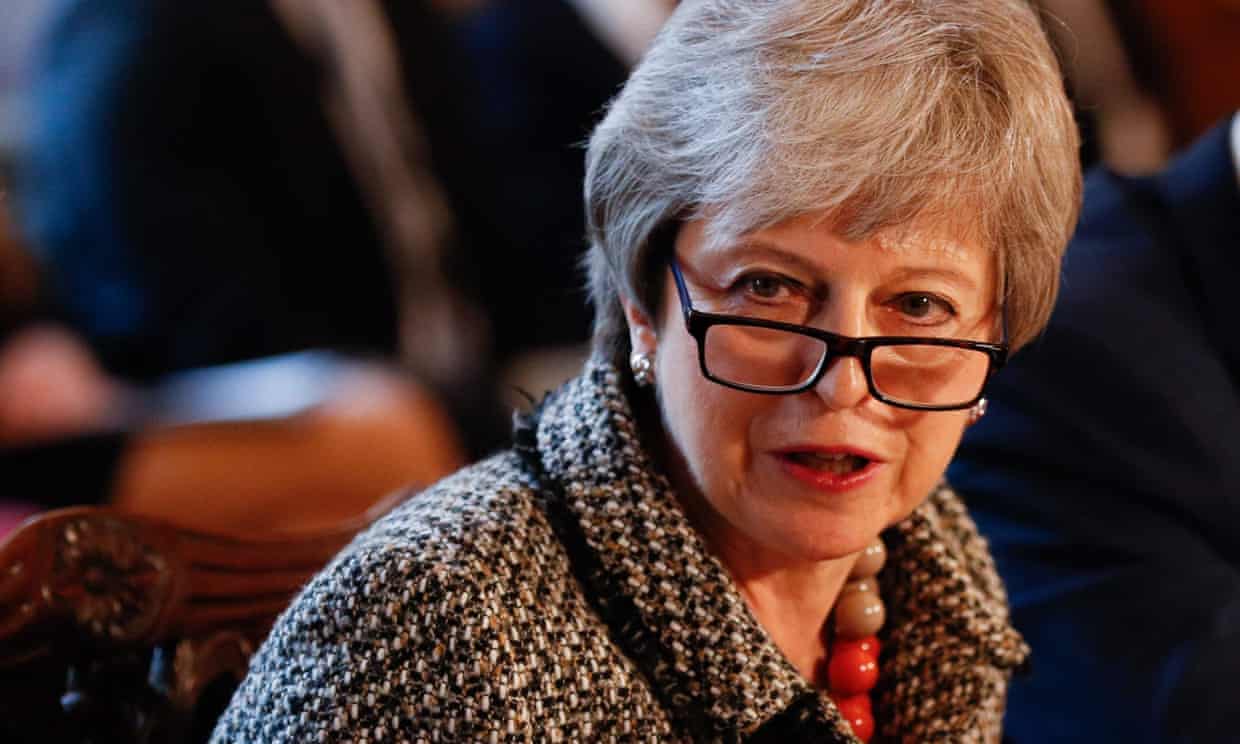 Theresa May's warring cabinet ministers will once again be instructed to boycott Monday night's indicative votes, as MPs make a second attempt to coalesce around an alternative to her Brexit deal.
The prime minister had suggested she would "engage constructively" with the indicative votes process, set up by a cross-party group of MPs led by the former Conservative minister Sir Oliver Letwin.
But Downing Street sources confirmed that the government would whip Conservative MPs to oppose the business motion kicking off Monday's votes.
Backbench MPs and junior ministers will then be allowed a free vote on the various options being considered, which are likely to include a customs union, a Norway-style "common market 2.0" deal, and a referendum.
The deeply divided cabinet, which May's own chief whip, Julian Smith, described in a BBC interview on Monday as the "worst example of ill-discipline in cabinet in British political history", will be instructed not to vote.
Asked about Smith's comments, May's spokesman said she continued to have confidence in her chief whip. "I'll leave it to historians to make their judgments on history," he said.
Smith suggested the government should have been clearer in the aftermath of the 2017 general election it would have to tack towards a softer Brexit deal in order to build a majority in the hung parliament.
The prime minister's spokesman said "soft…