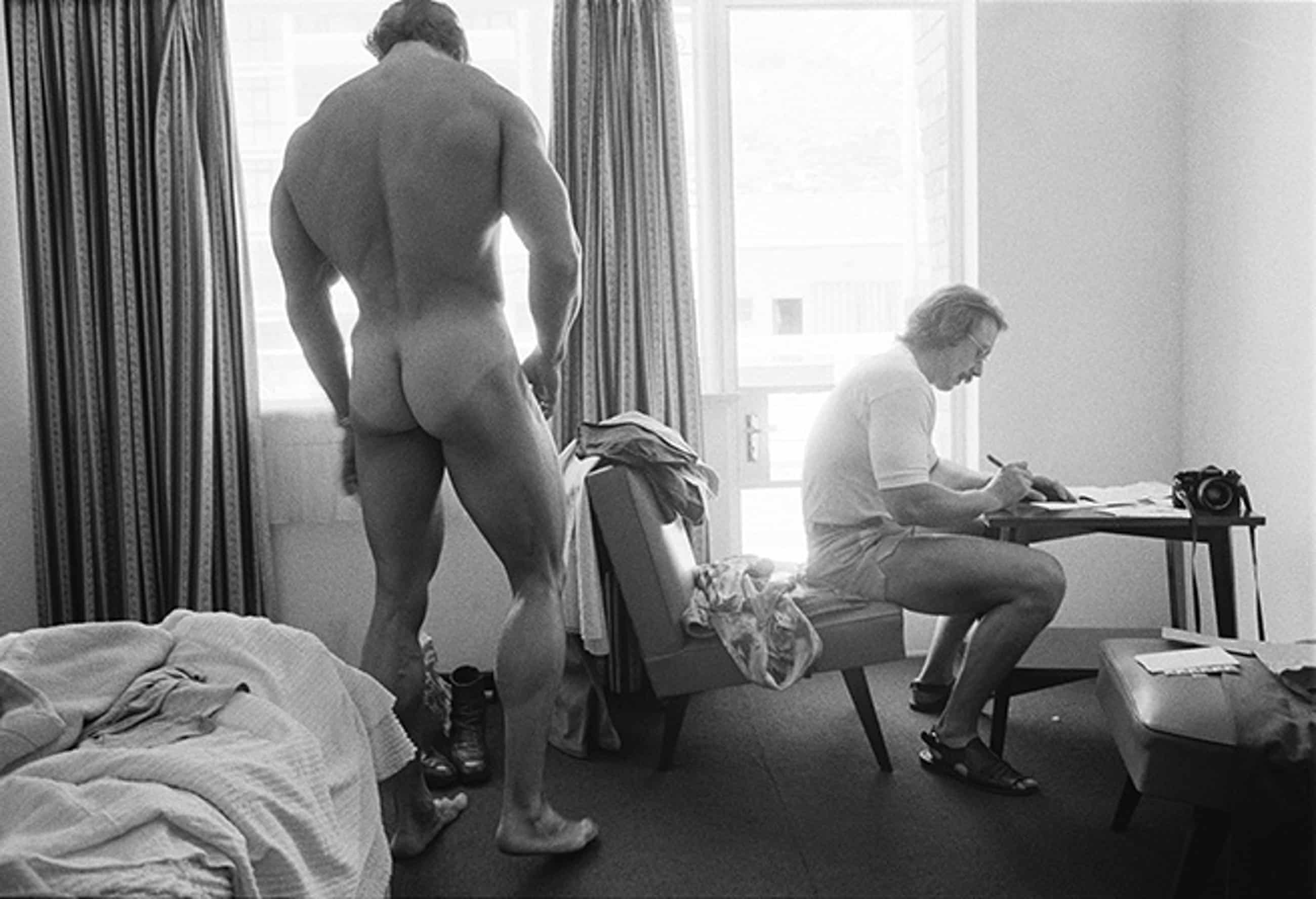 Annie Leibovitz is standing by a photograph she took of Pont Neuf in Paris. It's a swirling panoramic shot of the famous bridge, taken when she was a student and would roam the city's streets camera in hand. One day, with a thrill, she realised she was standing where her idol, Henri Cartier-Bresson, once stood to take his own ghostly grey picture of the Seine crossing.
Leibovitz's homage to the great French photographer did not stop there. Her latest exhibition – Annie Leibovitz: The Early Years, 1970-1983 – also features a remarkable shot of Cartier-Bresson himself. The notoriously camera-shy Frenchman glares into her lens. "He wouldn't let me photograph him," says Leibovitz. "So I studied his route to work every day and planted myself on a bridge and waited. 'You!' he said, when he saw me. Then, 'All right – take the picture.'"
The exhibition, subtitled Archive Project No 1 and showing at Hauser & Wirth in Los Angeles, contains a whopping 4,000 photographs. They span the early years of Rolling Stone magazine, where Leibovitz cut her teeth, and lucidly capture the era's defining moments, from President Nixon's inglorious departure from the White House by helicopter in 1974, to the extraordinary Democratic convention two years before, in which sessions lasted until sunrise. The landmark event, which took place in Miami, was the basis for Fear and Loathing on the Campaign Trail '72, the political classic by Rolling Stone's resident gonzo journalist Hunter S Thompson.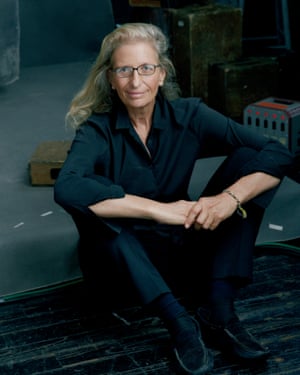 "It's a show about photography," says Leibovitz. "I can stand outside of myself and look back at this young photographer learning how to take pictures, learning how to see." That young photographer didn't just have a front row seat at the cavalcade of American history. Reflecting the changing cultural role of photography itself, Leibovitz eased from photojournalism into portraiture, taking striking shots of the era's great artists, from Andy Warhol to Richard Avedon, from Ansel Adams to that ambush shot of Cartier-Bresson.
But it was her pictures of celebrities that really made her name: the cover shots for Rolling Stone, Vanity Fair and Vogue that included a topless Miley Cyrus at the age of 15 and a pregnant Demi Moore wearing only a 30-carat diamond ring. These two iconic shots prefigure her more recent shot of Serena Williams, nude and pregnant. Her latest cover, for Vanity Fair, is of Beto O'Rourke, who recently announced his intention to run for the 2020 US presidency. It is these images that have made Leibovitz that rare thing: a celebrity photographer.
Many of her most recognisable shots aren't in this new show, though they will presumably turn up in a future Archive Project. Until then, we get the photographer Leibovitz was before she ventured into the studio, still out in the field and caught in the moment, finding light and composition on the hoof. "In these years," she says, "I'm forming. I'm a huge fan of photography, of course. This started in school with Cartier-Bresson and Robert Frank." School was the San Francisco Art Institute, a college that, in the 1940s, boasted Ansel Adams as head of photography.
Tall and rangy, with glasses and greying blond hair set off by her black ensemble, Leibovitz has a friendly demeanour befitting her folksy Connecticut roots. It's easy to see how she could crack Cartier-Bresson, or disarm Mick Jagger. The Stones frontman appears in the exhibition dressed in a robe with a towel on his head, glowering like a prizefighter from inside a lift. Showing portraiture to be her emerging strength, the shot was taken when Leibovitz toured with the band in 1975. There's an entire wall dedicated to the tour, testament to the photographer's total immersion in her subject. Exhilarating but gruelling, the experience taught her a vital lesson about knowing your limits.