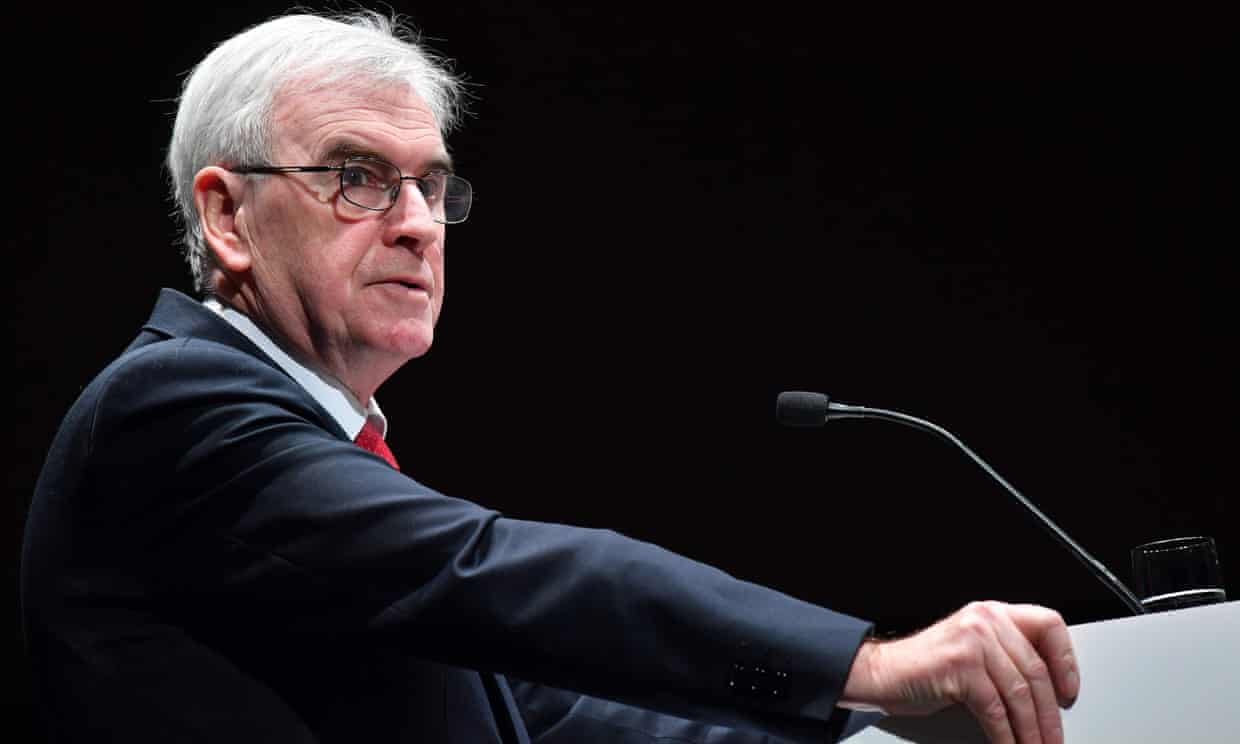 John McDonnell has called on Labour members to join Momentum on its first direct action campaign, as a senior organiser for the group called it a move from party politics to movement politics.
Forty local Momentum groups across England and Wales, from Exeter to Redcar, will take action outside branches of Barclays on Saturday to raise awareness of the bank's financing of fossil fuel companies.
Last week, a report by BankTrack revealed that Barclays provides more funding for fossil fuel projects than any other bank in Europe, lending $85bn to companies involved in fossil fuels between 2016 and 2018.
"This campaign is a vital, urgent initiative and I encourage all Labour members to join Momentum and take action on Saturday," the shadow chancellor said. "Climate breakdown isn't caused by ordinary people. It's the fault of bankers who plough billions of dollars into the fossil fuel companies.
"Governments cannot stand by while the finance sector profits from destroying the planet while we're left with environmental catastrophe and extortionate energy bills."
It is the first direct action campaign organised by Momentum, which was established in 2015 to…