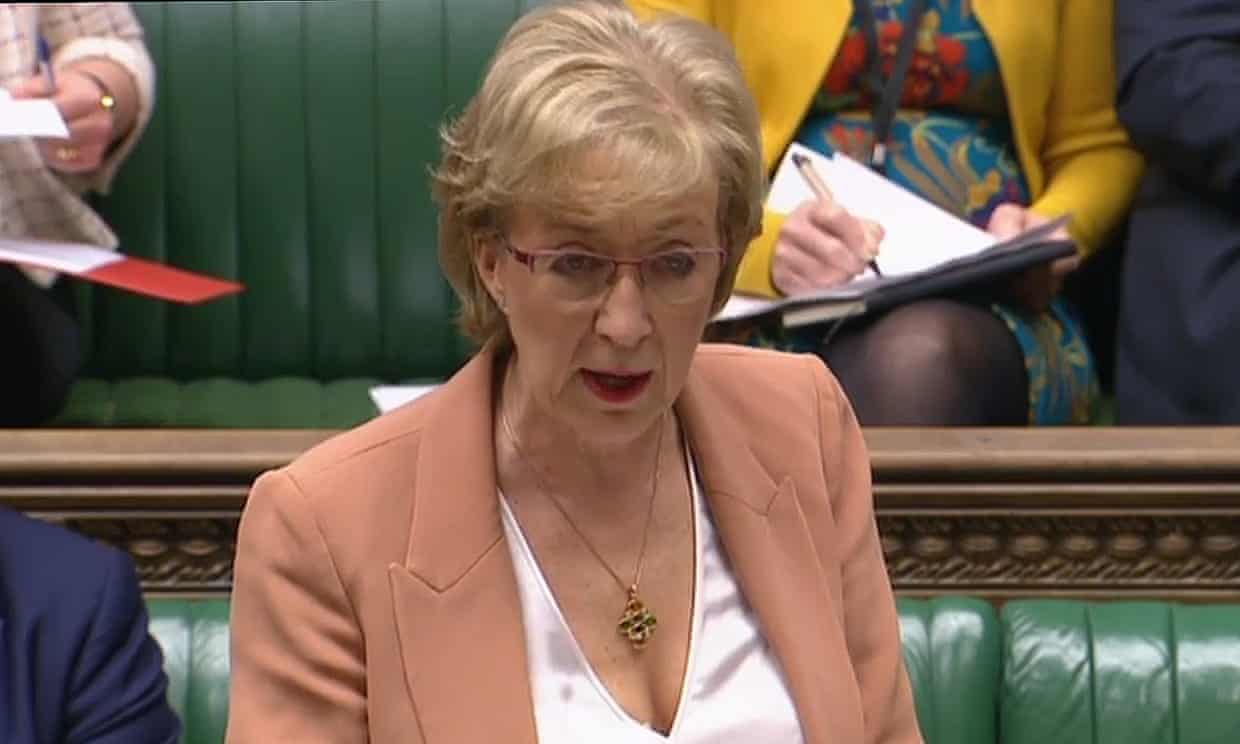 The government aims to hold a new vote on Theresa May's Brexit deal on Friday, ministers have announced, even as it emerged that no new talks were scheduled with the DUP.
However, it appears that this will not be the much-touted third meaningful vote on the prime minister's plan. A Downing Street source said: "This is not meaningful vote three."
The leader of the Commons, Andrea Leadsom, said MPs would sit on Friday and hold a debate on Brexit. She did not specify what sort of vote would result, and repeatedly rebuffed MPs' questions on the subject.
Leadsom said only that the vote would get around the ruling of the Speaker, John Bercow, that the same motion could not be voted on yet again.
"The motion tabled will comply with the Speaker's ruling but the only way we ensure we leave in good time on 22 May is by approving the withdrawal agreement by 11pm on 29 March, which is tomorrow," she said, adding: "It's crucial we make every effort to give effect to that and to allow the house to debate this important issue."
Leadsom was also asked whether ministers wanted to decouple the withdrawal agreement for a separate vote, distinct from the government's outline plan for a future relationship with the EU, but declined to specify, saying MPs would have to await the motion.
The Labour MP Ben Bradshaw, who fears the motion could be "more trickery", said it would not be illegal for the government to seek to pass just the withdrawal agreement, without MPs having a say on the plan for the future relationship.
A spokeswoman for the Commons leader's office said: "Discussions are ongoing and we will look to table the motion as soon as possible [on Thursday], in order to…