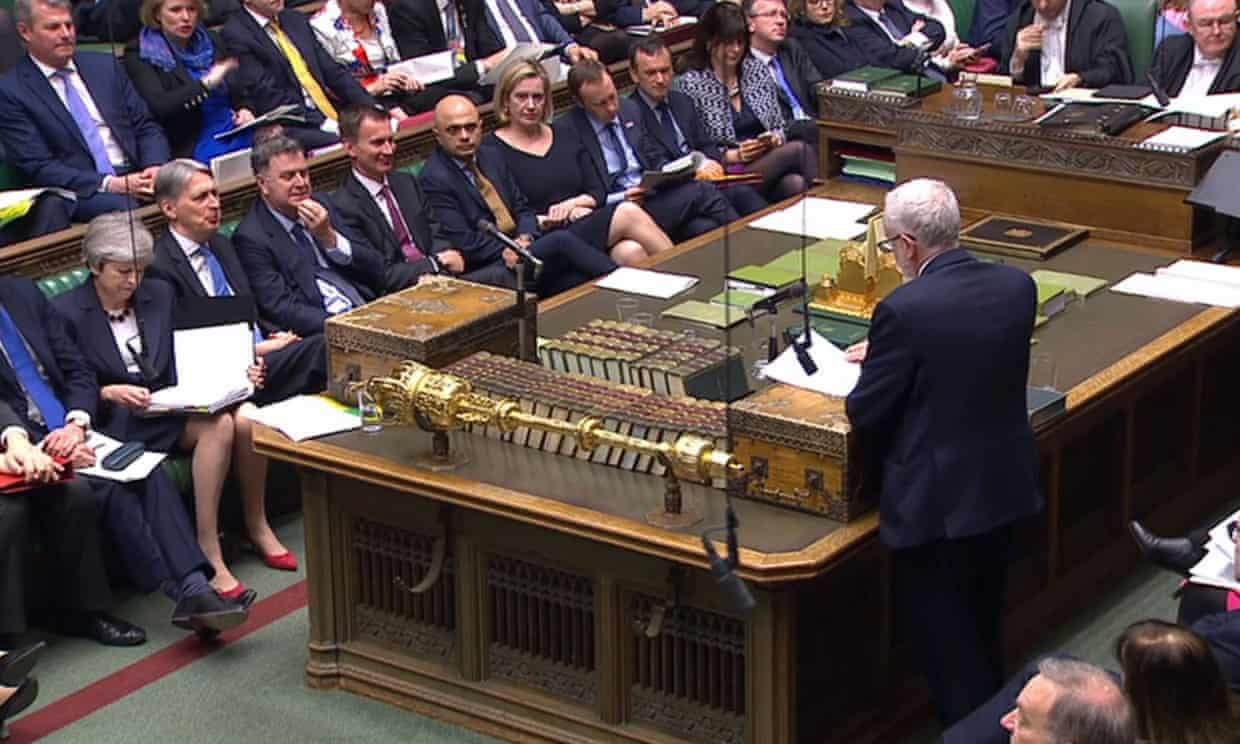 Jeremy Corbyn has urged Theresa May to "either listen and change course, or go" in a Brexit-dominated prime minister's questions which appeared to lay down the most likely battle lines for a series of indicative Commons votes on seeking a consensus departure plan.
Condemning what he said was governmental paralysis as May refused to consider any option besides her own, twice-defeated Brexit plan, the Labour leader urged her to embrace whichever unity proposal could emerge from MPs' deliberations.
"If today or on Monday a consensus alternative plan emerges across the house, will the prime minister accept that decision of the house as the basis for the UK's negotiating position with the EU henceforward?" he said.
May declined to answer directly, only referring Corbyn to earlier comments in which she indicated the government could not support a plan which went against the 2017 Conservative election manifesto, thus ruling out a customs union or single market membership.
Corbyn, in return, repeatedly urged May to embrace Labour's idea of a customs union-based exit plan, and accused the prime minister of using intransigence as a means to force MPs into backing her deal in a likely third meaningful vote.
"Why is she prepared to carry on risking jobs and industry in another attempt to, yet again, run down the clock and try to blackmail the MPs behind her in supporting a deal that's already been…