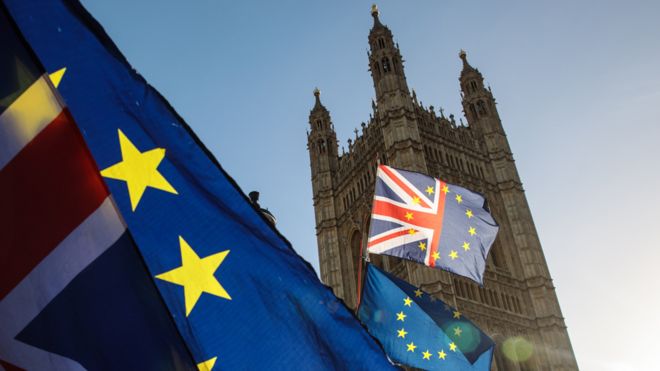 Almost three years ago the UK voted in favour of leaving the EU.
Yet the original departure date of 29 March has been delayed and the government is searching for a way forward.
So, what do the majority of the UK's voters now think about Brexit?
How well have talks been handled?
Theresa May argues that her deal is the best way of fulfilling the instruction to leave given by voters in the EU referendum.
Trouble is, voters themselves – including not least those who voted Leave – have become deeply critical of how the UK government has handled Brexit negotiations. This is suggested in data from surveys conducted by NatCen Social Research up to 17 February of this year.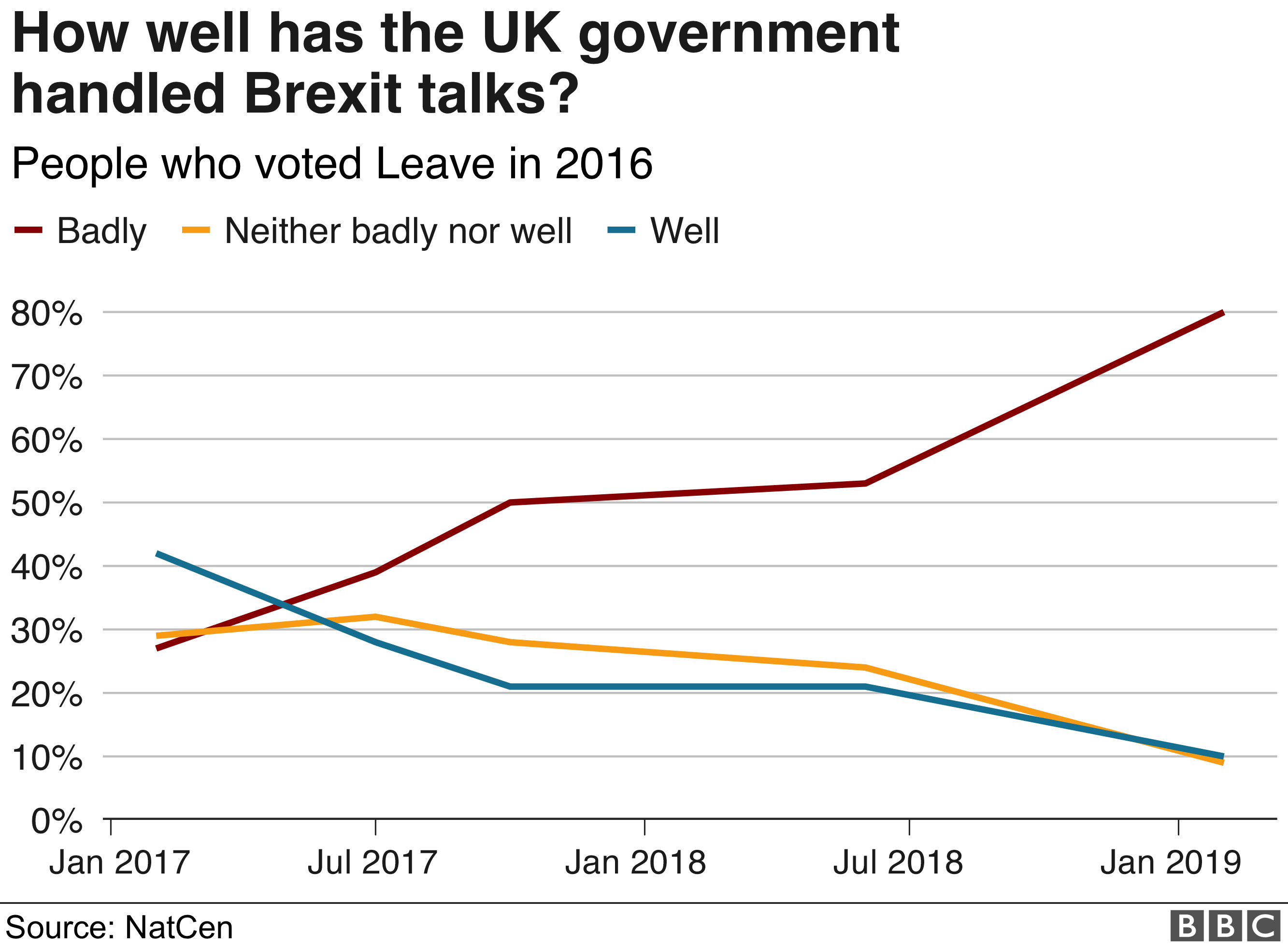 However, as many as 80% of Leave voters now say that it has handled Brexit negotiations badly. That figure is almost as high as it is among Remain voters (85%), who had previously been more critical of the government's approach.
Remarkably, Leave voters are now just as critical of the UK government's role as they are of the EU's: 79% of Leave supporters say the EU has handled Brexit badly.
Will the UK get a good deal?
Meanwhile, the longer negotiations have continued, the more pessimistic voters have become about how good a deal the UK will secure.
Two years ago, there were almost as many who thought that the UK would obtain a good deal (33%) as thought it would find itself with a bad one (37%).
However, that mood soon changed and by last summer as many as 57% reckoned the UK would emerge with a bad deal.
Now that the first phase of the Brexit negotiations has been concluded – though, as yet at least, not approved by MPs – the proportion who think the UK is heading for a bad deal is, at 63%, even higher.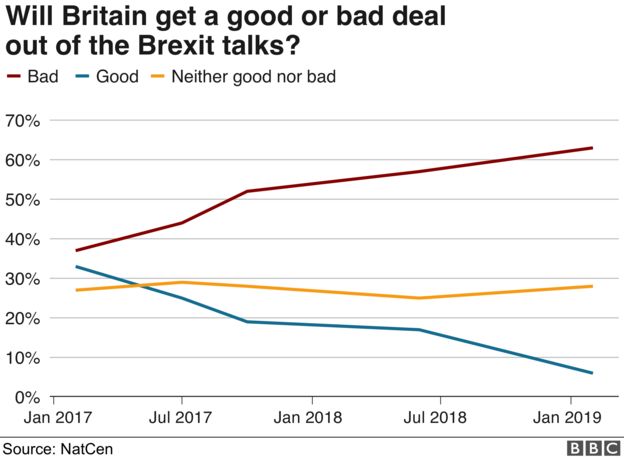 As many as 66% of Leave supporters now believe that…