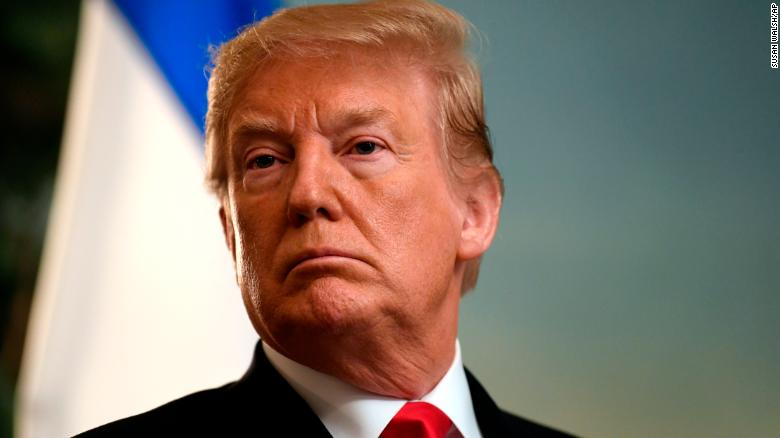 (CNN)Just 24 hours removed from arguably his best day as President, Donald Trump picked a political fight he cannot win.
On Monday night, the Trump administration announced that it now supports a ruling from a Texas judge that would invalidate the entire Affordable Care Act — aka Obamacare — a move that almost certainly will push the fight over how health care is delivered in this country to the Supreme Court.
"The Department of Justice has determined that the district court's comprehensive opinion came to the correct conclusion and will support it on appeal," said Kerri Kupec, a spokesperson for the Justice Department.
That decision, which caught even many Trump allies by surprise, again thrusts the health care issue to the center of the political debate, and virtually ensures that the 2020 election — like the 2018, 2016, 2014, 2012 and 2010 elections before it — will turn on the ACA.
It's a baffling move for Trump, who spent most of Monday basking in the glow of a series of conclusions, according to Attorney General Bill Barr, in special counsel Robert Mueller's report that were about as favorable as the President could have hoped for: That the special counsel did not establish that anyone in Trump's campaign conspired with the Russian government in 2016 election interference, and that there was not sufficient evidence for Barr to establish an obstruction of justice charge against the President.
Switching the spotlight of the national debate from Russia to health care so quickly would be risky under any circumstances but is particularly problematic given that a) the past five elections have shown that people care deeply about and vote on the issue of health care and b) getting rid of Obamacare is not a broadly popular view with the American public.
In a February, Kaiser Family Foundation poll on the ACA, 50% approved of it while 37% disapproved. In fact, since President Barack Obama left office in January 2017, his signature legislative accomplishment — and the one that bears his name — has grown steadily more popular….