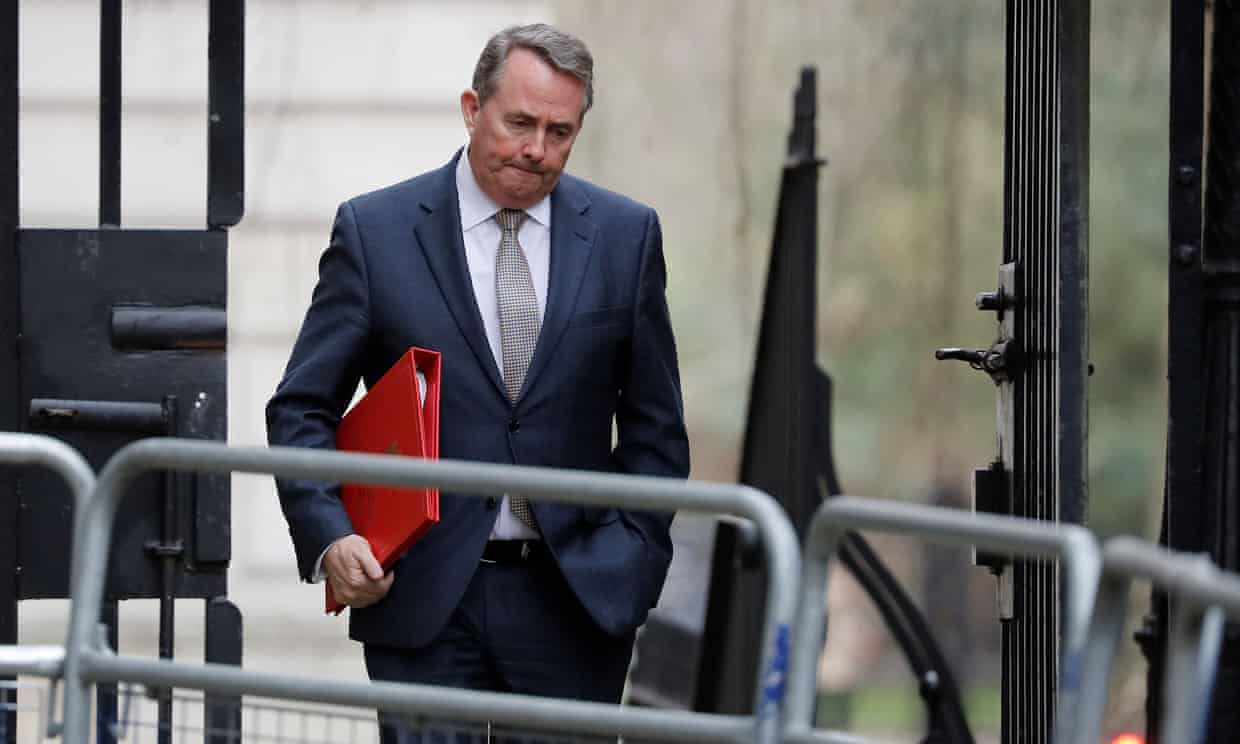 Liam Fox has indicated the government could ignore MPs' views from indicative Brexit votes this week if parliament's stated choice goes against the Conservative manifesto, insisting the real choice is still between Theresa May's deal and no deal.
The international trade secretary dismissed calls for May to be ousted, or for the prime minister to offer to resign in return for her Brexit plan being passed, as suggested to her by Tory Brexiters on Sunday.
Asked about plans to replace May, Fox told BBC Radio 4's Today programme: "I think there's a lot of supposition in this. What I think is true is that the real debate is not really about the withdrawal agreement at all. The real debate is about our future relationship with the European Union once we've left."
Later on Monday, after May has updated the Commons on last week's Brussels summit, MPs will have a chance to vote for an amendment seeking to reserve Wednesday's Commons business for a series of non-binding indicative votes on various Brexit options.
But Fox said the fact the options would include ideas such as a deal involving single market membership, a second referendum or rescinding Brexit, showed there was a disconnect between a "leave electorate and, seemingly, a remain-leaning parliament".
He said: "I was elected, as 80% of members were, to respect the referendum and leave the European Union. I was also elected on a manifesto that specifically said no single market and no customs union. That, for Conservative MPs who are honouring the manifesto, limits their room for manoeuvre.
"And that is part of the reality that restricts us here. The number one constraint is that we contracted out parliament's sovereignty on the issue of the European Union to the people."
…