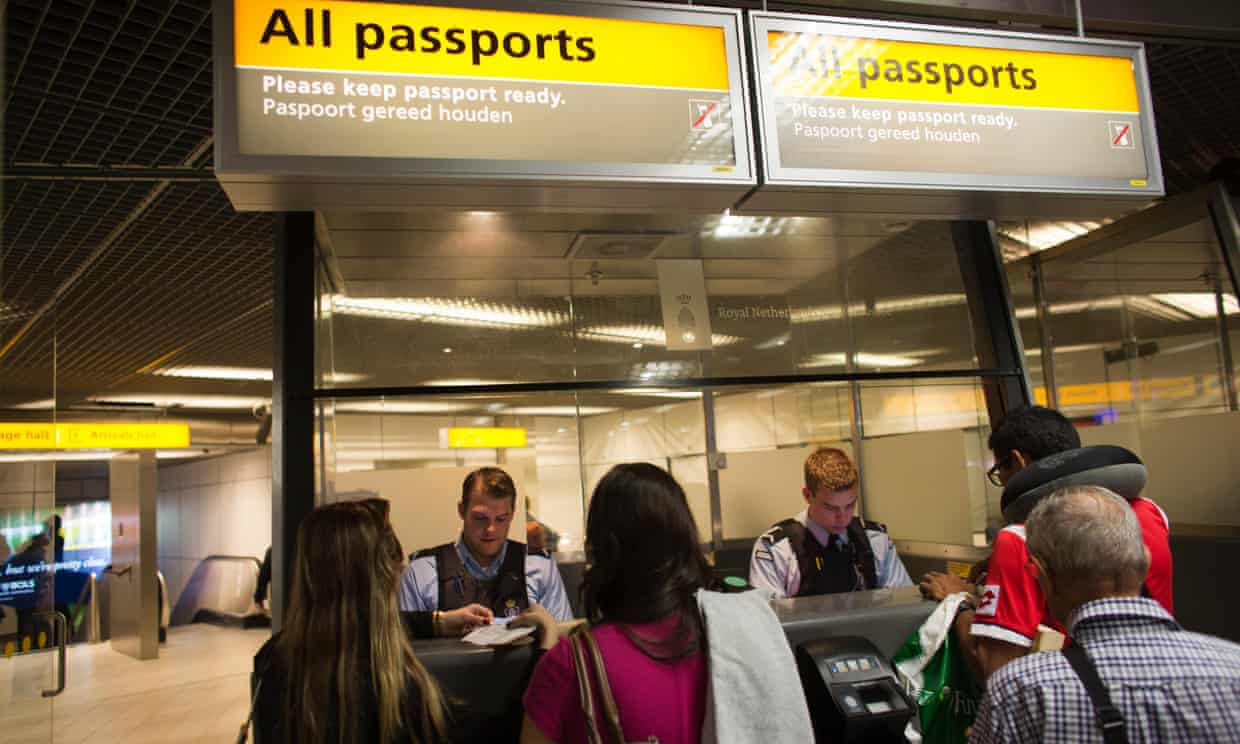 British travellers will get a stamp in their passport every time they enter and leave the European Union in the event of a no-deal Brexit, the European commission has confirmed.
The announcement on border checks was revealed days after the British government secured a short extension that shifts the Brexit deadline to 12 April.
"The risk of a no-deal scenario is becoming increasingly likely," an EU official said. The EU's Brexit no-deal plans "cannot replicate the benefits of being an EU member" and were not "mini-deals or a negotiated no deal", but unilateral measures to avoid disruption for the EU side, the official said.
In an information notice, the commission confirmed that in the event of a no-deal UK nationals would have the right to visa-free travel for short stays in the EU (90 days in any 180-day period), if the UK grants the same arrangement to citizens of all EU member states. "Your passport will be stamped both when you enter the EU and when you leave it, so that this period of 90 days, which is visa-free, can be calculated."
British travellers would also lose access to the EU lane at border crossings, meaning longer queues.
In another return to the past, British travellers may be asked by border guards to provide information on the purpose of their visit and means of subsistence during their stay. Luggage would be subject to customs checks.
No deal would also mean the return of duty-free and the right of British travellers to claim a refund of VAT paid on goods during their stay in the EU, provided they have the right documents.
The…