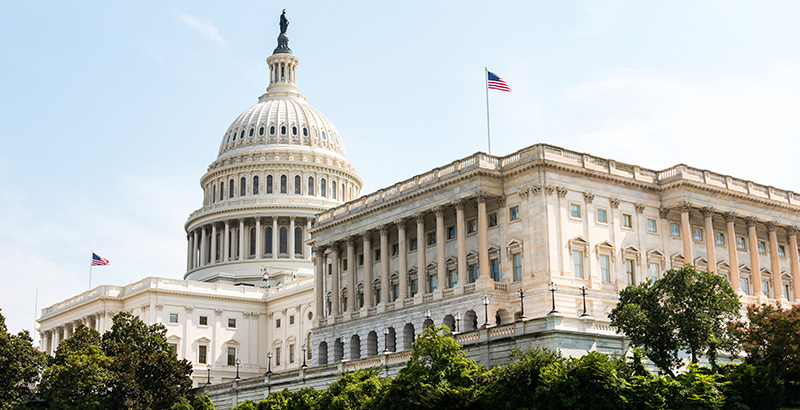 THIS WEEK IN EDUCATION POLITICS publishes most Saturdays. (See previous editions here.) You can get the preview delivered straight to your inbox by signing up for The 74 Newsletter; for rolling updates on federal education policy, follow Carolyn Phenicie on Twitter @cphenicie.
INBOX: DEVOS TO THE HILL — Education Secretary Betsy DeVos will testify on the administration's budget request before both the House and Senate this week.
She's clashed with Democrats in these hearings before. A brief rundown:
—In 2017, she battled with House Democrats over civil rights protections for students participating in a proposed voucher program. In the Senate, she similarly faced questions on civil rights protections, particularly for LGBT students, and on ESSA implementation.
—Last year was more of the same. She again went several rounds with members of the House Appropriations committee on protections for LGBT students and battled with them on school safety issues, while a hearing at the Education Committee turned to vouchers for military families and immigration enforcement at schools.
This year should be no different, with Democrats having already panned the administration's budget requests. The proposal, like the administration's last two, seeks deep cuts to long-standing Education Department programs and expansion of school choice initiatives. DeVos is set to appear at a House Appropriations subcommittee on Tuesday, and one in the Senate on Thursday.
ICYMI: WHITE HOUSE ON HIGHER ED — The White House put forward its priorities for the ongoing rewrite of the Higher Education Act, focusing on workforce needs.
Additionally, President Trump signed an executive order that will require…