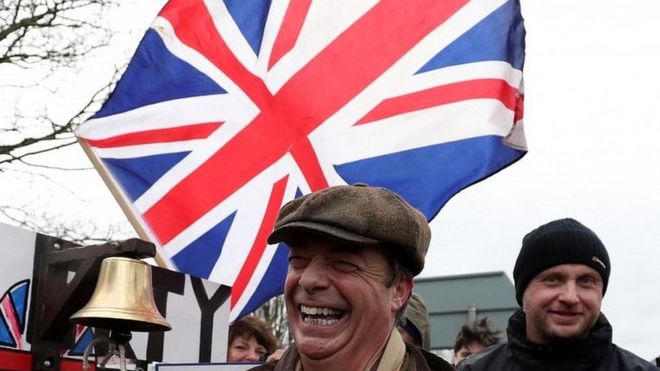 Nigel Farage is returning to frontline politics in the UK as leader of the newly established Brexit Party.
The ex-UKIP leader is taking over from Catherine Blaiklock, who quit over what he said were "horrible and intolerant" comments on Twitter about Islam.
Mr Farage said the party was currently a "virtual" entity but would mobilise at short notice if the UK ended up taking part in European elections.
He said Leave voters "betrayed" by the political classes needed a voice.
Mr Farage led UKIP three times over the course of 20 years but quit the party earlier this year, accusing its leadership of associating with the far right and condoning Islamophobic views.
The politician, who has campaigned for decades for the UK to leave the EU and remains a member of the European Parliament, set up the Brexit Party last month in association with Ms Blaiklock.