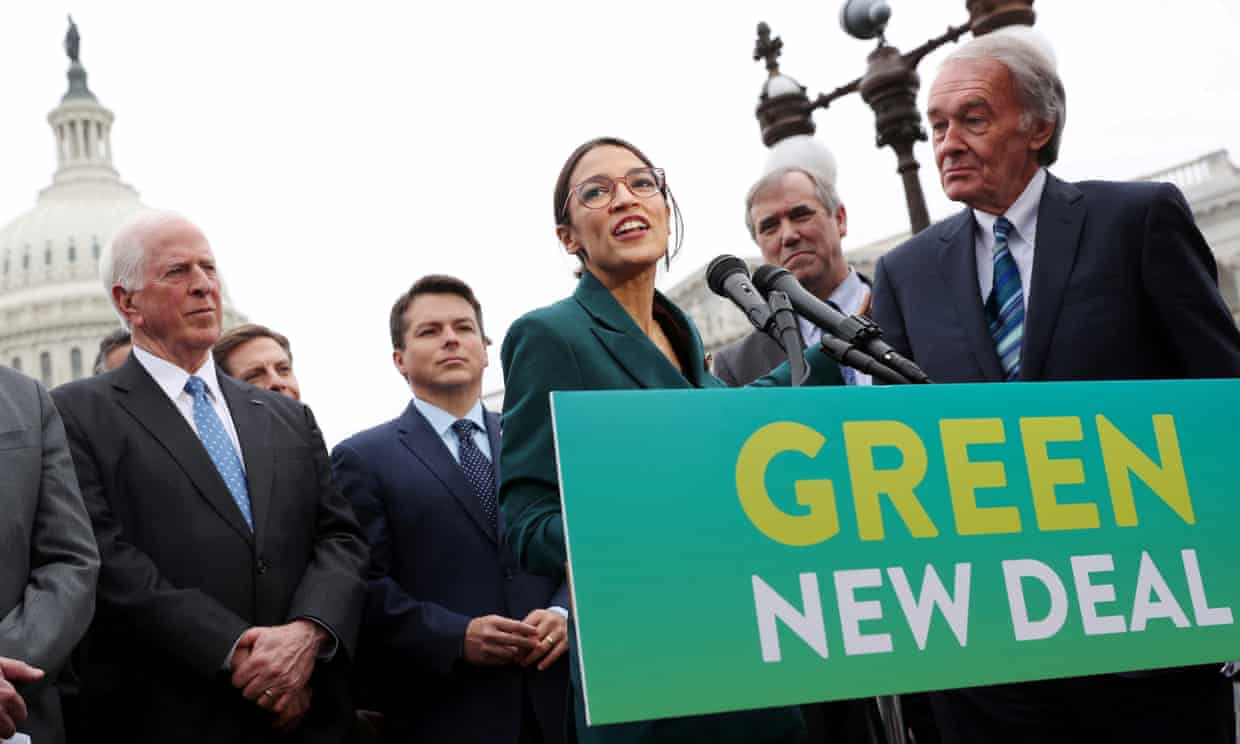 Labour members have launched a grassroots campaign to push the party to adopt a radical Green New Deal to transform the UK economy, tackle inequality and address the escalating climate crisis.
The group, inspired by the success of the Sunrise Movement and the Democratic congresswoman Alexandria Ocasio-Cortez in the US, is calling on Labour to commit to radical action to decarbonise the UK economy within a decade.
A spokesperson for the group, called Labour for a Green New Deal, said: "Climate change is fundamentally about class, because it means chaos for the many while the few profit.
"We're starting a campaign to put the labour movement at the forefront of a green transformation in Britain, and to build grassroots support for a Green New Deal within the Labour party."
The campaign is calling for a region-specific green jobs guarantee, a significant expansion of public ownership and democratic control…