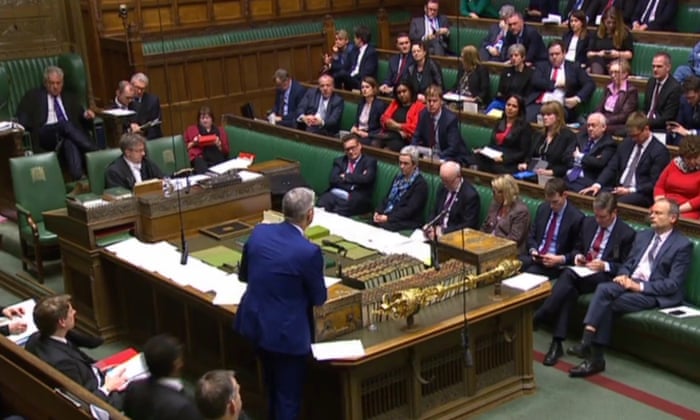 Donald Tusk says he got the letter from Theresa May today.
He spoke to her just now, he says.
In the light of his consultations, he says a short, extension will be possible.
But it will be conditional on a positive vote on the withdrawal agreement in the Commons.
Tusk says EU will only give the UK a short article 50 extension if MPs pass the Brexit deal.
He says, if there is a positive vote in the Commons next week, the extension can be finalised using a written procedure.
But, if needed, he will call a summit next week.
In the Commons Barclay says Labour has not said what length extension it wants. He challenges the party to respond, but Starmer does not take the bait.
Catherine McKinnell, a Labour backbencher, does intervene. She says business wants article 50 to be extended long enough to allow MPs to agree on an alternative approach.
Barclay says Starmer wants a second referendum. But Starmer cannot say what the question would be, and he has not persuaded his party's front bench to back the policy, Barclay claims.
In the Commons Stephen Barclay, the Brexit secretary, is responding to Starmer in the emergency debate. Labour's Wes Streeting has just intervened to say that, for all her faults, at least when Theresa May speaks at the dispatch box, people think she means what she says. Streeting says the same cannot be said for Barclay, who urged MPs to back the government motion last week proposing an article 50 extension only to vote against it himself.
This is from ITV's Robert Peston.
In Brussels some EU officials are now saying that EU leaders will not even take a decision about extending article 50 tomorrow – because Theresa May sent her letter too late.
This is from my colleague Daniel Boffey.