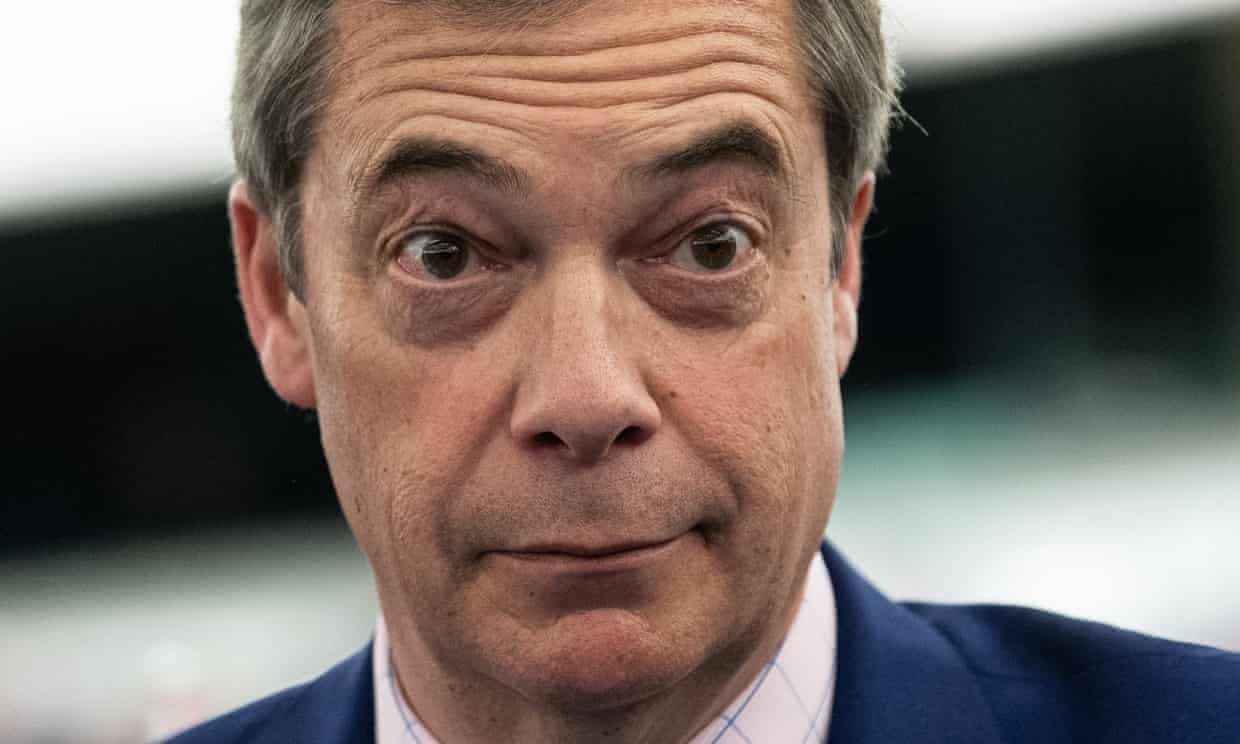 Nigel Farage added nearly £400,000 last year to the coffers of a company that has acted as a repository for the former Ukip leader's earnings from media appearances and the lecture circuit.
Despite claiming in 2017 that he was "skint", filings to Companies House suggest the picture may have changed in the period since he stepped down as leader.
Thorn in the Side Ltd, of which Farage is the sole director, had assets of £548,573 for the year to May 2018 – a substantial jump from assets of just over £157,000 recorded for the previous year.
The disclosure comes as Farage was chided on Wednesday by the European parliament's Brexit coordinator, Guy Verhofstadt, while the parliament debated the current Brexit turmoil.
Verhofstadt claimed Farage wanted an extension to article 50 in order to keep Britain in the EU, so he can continue to have his MEP's salary and transfer it into an offshore company.
Farage laughed and nodded as the former Belgian prime minister made the claims about his pay and accused Farage of wanting to stay in the EU to continue a project of "destroying it from within".
The former Ukip leader later told the Guardian: "Mr Verhofstadt is just plain wrong. I have never been the beneficiary of…