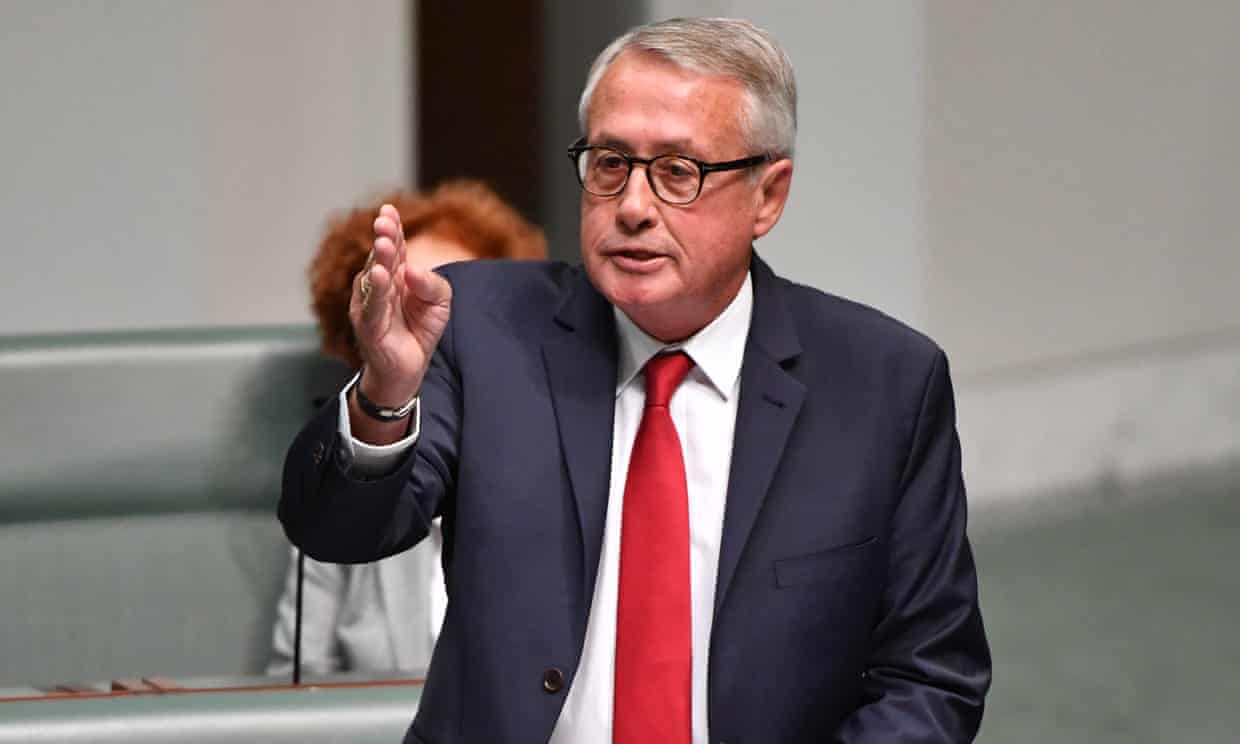 The former Labor deputy prime minister Wayne Swan has used his final speech to parliament to warn against a resurgence of what he termed "American race-based, dog-whistle politics", arguing democracies work best when they exhibit moral force.
Referring to the resurgence of a partisan debate about border protection, Swan told parliament on Tuesday night he wanted to use his valedictory speech to "reach out" to government MPs about "the divisive tone that's pervaded this place in the past week", although he noted the overture was probably pointless.
"You see, I was here during the Tampa episode in 2001, and recall the way it changed us," Swan said. "The night John Howard sprung his Tampa trap in the parliament, otherwise known as the border protection bill, I was on the couch at home recovering from prostate cancer surgery.
"In the weeks that followed, the politics of fear drowned out domestic political issues. Before then, covert appeals to racism and xenophobia were regarded as unworthy of our country's elected representatives.
"When the [Tampa] was turned back, something else floated into our harbours in its wake: American race-based dog-whistle politics.
"That politics isn't new. It's likely as old as politics itself. We all thought it had died before 2001. But we were wrong."
Swan said this approach had been deployed during the 1988 US…