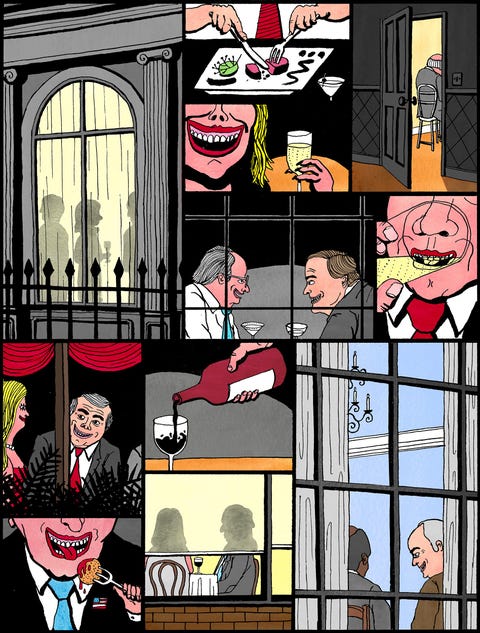 Washington is one of the only places in America where an election transforms the city's social life. Plenty of people live here with no regard for who occupies the White House, but a lot of social networks get rewired when a new president comes to town and brings along thousands of ideological kin. In the Kennedy and Johnson eras, official Washington took its cues from the White House: Glamorous dinner parties were in vogue under JFK, followed by more down-home barbecues under LBJ. No matter the president, though, guest lists tended to span both parties, and the fraternizing helped keep the government's gears and levers well-enough oiled.
But in the Reagan-Bush eighties, social life in D. C., just as in the rest of the country, began to polarize, with the newly empowered conservatives who arrived with Ronald Reagan making a show of shunning D. C.'s establishment (though Nancy still loved entertaining her Hollywood friends at the White House). A pattern set in: Democratic presidents and their aides were quick to mingle with the city's mostly liberal establishment, and Republicans were isolated from it. But even though George W. Bush was in bed before 10:00 p.m., and despite the culture clash experienced by his Texas clan, members of his administration were not pariahs. He and Nancy Pelosi, who became Speaker of the House during his second term, had a surprisingly good relationship, one nourished by White House social events that helped prevent a total breakdown in governing. It was an echo of the now-legendary comity between Reagan and Tip O'Neill, who sometimes hashed out legislative differences over whiskey.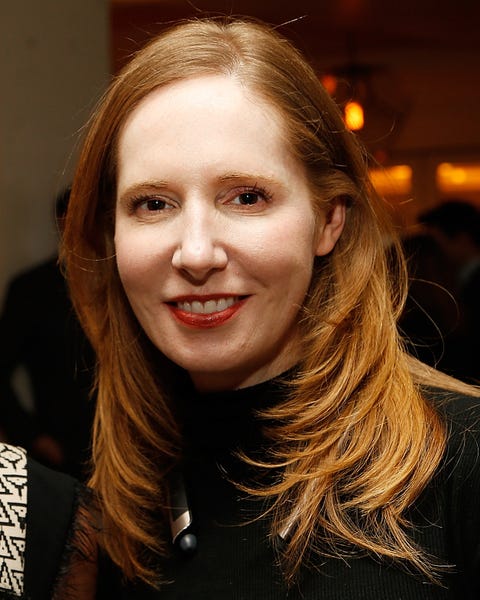 The Trump era is different. Washington feels more like occupied territory, and every social interaction is fraught with ideological and even moral questions about whether it is appropriate to mingle with people who defend the indefensible: lying, attacking reporters as enemies of the people, putting children in cages, assisting in the cover-up of the murder of Jamal Khashoggi. Take Juleanna Glover, one of the city's most well-known hostesses. Her home has become a sort of oasis where the list is scrupulously scrubbed of most Trump guests. And Glover is no left-winger; she worked for John Ashcroft and Dick Cheney. Indeed, her parties these days are often the center of D. C.'s #NeverTrump conservative resistance, as was the case at a book party she threw for Rick Wilson, the Republican consultant who recently published the best seller Everything Trump Touches Dies. "We can call them the uncontaminated," Glover joked. "Pulling together the like-minded makes people hopeful. You're aggregating the intellectually disciplined and principled. But it's also deeply siloing."
Sally Quinn, the author and Washington Post journalist who is still the city's most famous dinner-party hostess and a historian of D. C.'s elite social life, is another who has taken a stand. "Someone asked me, 'Would you ever invite the Trumps to your house?' The fact is I couldn't," she said. "It would be embracing everything I'm against. And I haven't been to an actual dinner party in two years where any of the Trump officials are. Trump doesn't need to build a wall; he's built one here."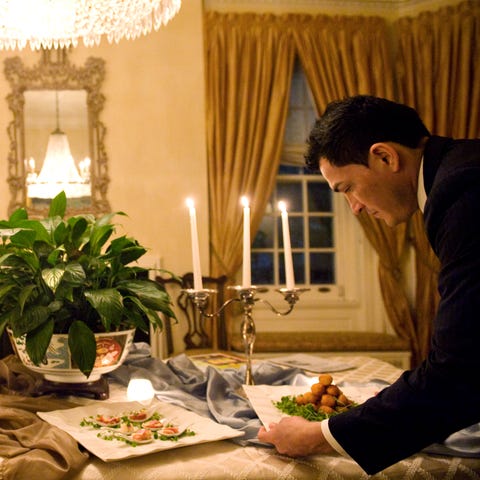 When other prominent hosts have welcomed senior Trump officials to their table, there has sometimes been a backlash. David Bradley, chairman of Atlantic Media, which co-owns The Atlantic, hosts a steady stream of D. C. soirees for the powerful. He was met with criticism when Jared Kushner and Ivanka Trump showed up at a dinner he was hosting during the White House Correspondents' Association weekend last spring. Bradley believes introducing journalists to politicians and officials is an important part of his job but concedes there is a "moral dimension" when including "controversial, even offensive" guests. "There is a wide spectrum of views in Washington on this issue, especially in this hour," he told me. "I am sympathetic to the reasoning on both sides—the purist and the accommodationist. In general, I think humanity would fare better with a larger mix of humility and a sparer dose of righteousness. I think that's still true in today's Washington, but it's a closer call."
Not everyone associated with the administration is unwelcome. D. C. hosts have developed a sliding scale of tolerance. One hostess put it this way: "My benchmark is, Are they credentialed? Would they be a candidate for a senior position in any other White House?" (The former secretary of defense Jim Mattis, a retired Marine Corps general, is a prominent example of someone in that category.) But this hostess also noted that some officials who initially pass that test might also come to be seen as toxic. "John Kelly's hall pass back into acceptable society was revoked when he promoted the idea of separating kids from their families," she said. "He is the godfather of that policy, and everyone knows it."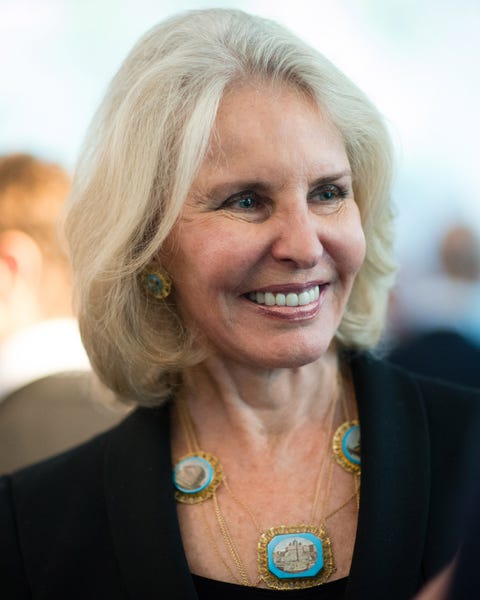 Meanwhile, the widely attended major events that once lubricated relations between various strata of official D. C.—Congress, the press, the White House, the ambassadorial class, the lobbying world—have been blown up by the Trumps. Two of the biggest annual nights in Washington, the White House Correspondents' dinner and the Kennedy Center Honors, revolve around the president's participation. In 2017, several reporters (I was one of them) publicly suggested that it wasn't appropriate to toast a president who was vilifying us. Trump preemptively responded to the nascent revolt by announcing he wouldn't come anyway. The same year, when some Kennedy honorees said they would boycott a White House reception, Trump canceled the event and refused to attend the gala at the Kennedy Center. Both weekends are now much more low-key affairs. In December, Trump called off the annual White House holiday party for the press. Fox News, which broke the story, pointed out that even Bill Clinton had hosted the event and posed for endless pictures just days after he was impeached in 1998.
Banished by the traditional elites of D. C., Trump officials have had to find social spaces that are more welcoming. Their dilemma has been compounded by the way they are shunned not just by the city's traditional hosts and hostesses but also by an activist public. "You pour a few drinks into an impassioned American citizen and most of the time they will end up screaming at a Trump staffer," one hostess said. "People get mad at themselves if they leave a room and haven't confronted someone who they believe has done damage to democracy."
Throughout 2018, Trump officials and their most prominent defenders were targeted by activists while trying to dine in popular D. C. spots. In June, Kirstjen Nielsen, the secretary of homeland security, was eating at MXDC, one of the few decent Mexican restaurants in Washington—perhaps a slightly surprising choice for the woman leading Trump's effort to build a southern border wall—when a small group gathered around her and shouted, "Abolish ICE!" Videos of a nervous Nielsen eating her salad ricocheted around social media, prompting a debate about civility and whether such impromptu confrontations were appropriate. In September, protesters chased Ted Cruz and his wife, Heidi, from one of the best Italian restaurants in the city, Fiola, which is situated between the White House and Capitol Hill and is a favorite spot for officials from both places. (There is a bipartisan consensus that Fiola's lobster ravioli is excellent.) "We're not trained to deal with this," Maria Trabocchi, a co-owner of Fiola and several sister restaurants, told The Washington Post. "It's crazy times." Sarah Sanders was asked to leave a restaurant in Virginia. Kellyanne Conway was heckled at the supermarket. Stephen Miller, Trump's top policy advisor, was given the finger by his local bartender, and wanted posters with his face were hung near his home in Washington's CityCenter, an apartment complex and upscale outdoor mall (Gucci, Hermès, Dior) that has served as a first address for several Trump officials, including Hope Hicks and Conway.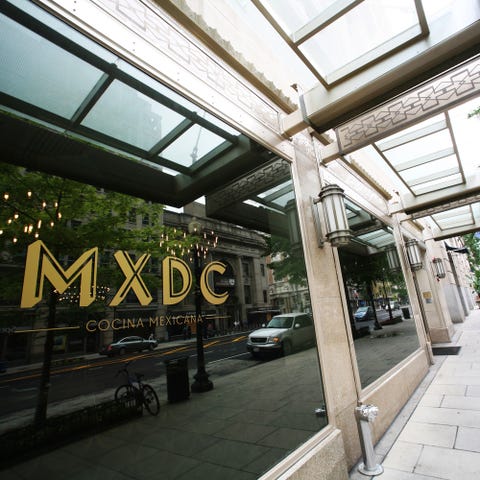 The hunting of Trump defenders escalated in the fall, when, on the evening after the midterm elections, protesters showed up not at a public restaurant but at Fox News host Tucker Carlson's house in Northwest Washington and chanted, "Tucker Carlson, we will fight! We know where you sleep at night!"
"It was bewildering to be told to leave a city I've spent my life in by rich kids in black bandannas who just moved here from Kansas City," Carlson told me in mid-December, on a day when he was battling an advertiser boycott after saying on air that immigrants create a "dirtier" America. "But mostly it was depressing. Washington has never been like that, not in the thirty-five years I've been here. Political disputes were never personal after-hours. Even at the height of the Clinton impeachment drama, people didn't yell at each other at dinner parties. You didn't choose your friends by partisan affiliation. Now you do. It's awful."
All of this public humiliation has predictably pushed Trump officials and Republicans into seeking out private spaces in which to socialize. The most well-heeled of them retreat to safe havens in mansions in Northwest D. C.'s adjoining Kalorama and Woodland Normanstone neighborhoods, which together are the new Georgetown. "It's a more palatial atmosphere in Kalorama compared to Georgetown," said Quinn. "Bigger, newer houses. I have not heard of any of the Trump people living in Georgetown."
Conway and her husband, George, purchased an $8 million home in Woodland Normanstone when she left her…