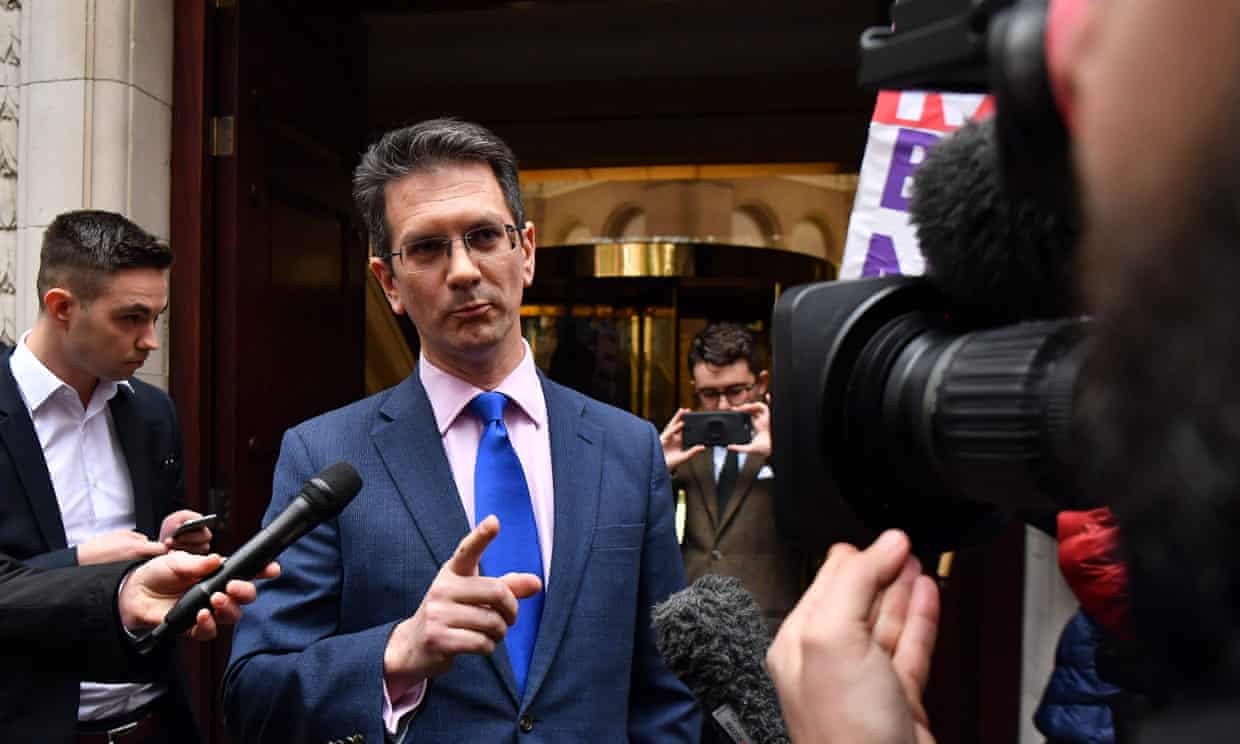 Hard Brexiters have warned Theresa May that the only proposal they are likely to support to break the Brexit impasse is a version of the "Malthouse compromise", which envisages removing the backstop from the draft European Union exit treaty.
Steve Baker, the vice-chair of the European Research Group, said he and other Conservative Eurosceptics could not support the alternative they believed the prime minister favoured – an addendum to the existing EU withdrawal agreement.
Baker is one of five backbench MPs who will meet Steve Barclay, the Brexit secretary, on Monday, in the first meeting of a new working group aimed at examining whether technological solutions could eliminate the backstop.
The "Malthouse compromise" – named after the junior minister Kit Malthouse who brokered it – is a proposal to replace the unpopular backstop with alternative technological arrangements to prevent the return of a hard border in Ireland. It is supported by Baker, other Eurosceptics and the pro-remain former ministers Nicky Morgan and Damian Green, both of whom will attend further meetings with Barclay on Tuesday and Wednesday.
"As far as I'm concerned, the Malthouse compromise is the only game in town if we're going to reach an agreement in Brussels," Baker said, indicating that only rewriting the draft withdrawal agreement to remove the backstop would satisfy Tory Brexiters.
Last week, MPs voted in favour of an amendment in the name of Sir Graham Brady, a senior Conservative, to examine the possibility of new customs arrangements but it is unclear whether the necessary technology exists.
May also instructed Geoffrey Cox, the attorney general, to examine two other proposals that could be taken to Brussels: whether it would be possible to time-limit the backstop or to introduce a unilateral exit mechanism for the UK.
She is preparing to go to Brussels armed with specific proposals as to how to break the Brexit deadlock after the first deal May negotiated was defeated by 230 votes in January, the worst defeat suffered by a government in modern times.
But Downing Street insiders would not say when she hoped to travel, or even if it would be this week, and the prime minister is expected to spend Monday at No 10 working on her latest Brexit pitch to a sceptical and not obviously sympathetic EU.
Downing Street said it wanted to reopen the withdrawal agreement text regardless, but there was concern among Tory hard Brexiters that this was not the case. They said they…