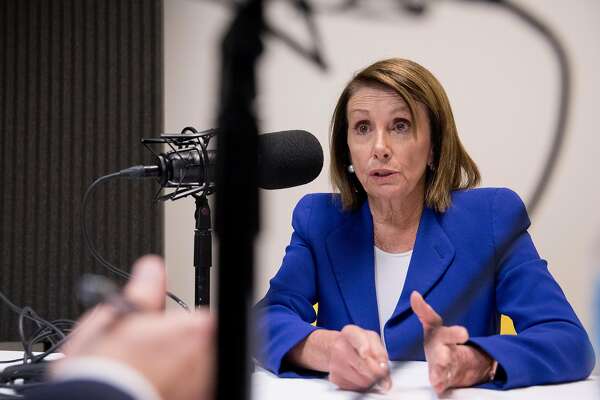 House Speaker Nancy Pelosi blasted President Trump's suspension of a 32-year-old nuclear arms treaty with Russia on Friday as dangerous and irresponsible, and warned it could prompt a new arms race.
Secretary of State Mike Pompeo said the U.S. is suspending its participation in the 1987 Intermediate-Range Nuclear Forces Treaty because Russia is placing missiles closer to Europe than the pact allows.
Pompeo said that if Russia isn't abiding by the treaty, then neither will the U.S., starting a six-month countdown until the agreement officially ends.
"Countries must be held accountable when they break the rules," Pompeo said.
NATO supported the move. But Pelosi, the top Democrat on the House Intelligence Committee before she became speaker for the first time a dozen years ago, said the administration should have tried to work through its differences with Russia before moving to kill the treaty.
"What the administration is proposing and what the secretary announced is very dangerous," Pelosi told The Chronicle in an interview for the "It's All Political" podcast. "It is so irresponsible, it goes beyond the pale."
Pelosi added, "If you have a concern about how Russia is honoring it or they have a concern about how we are honoring it, let's sit down at the table and discuss that. But to throw it out like that is a gift to Vladimir Putin."
Pelosi's fear is that, freed of having to even appear to abide by the treaty, Putin will embark on an arms race in which Russia will put missiles even closer to NATO nations.
The San Francisco Democrat has frequently criticized Trump for what she views as his overly friendly attitude toward Russia, which U.S. intelligence agencies concluded worked to swing the 2016 election in…