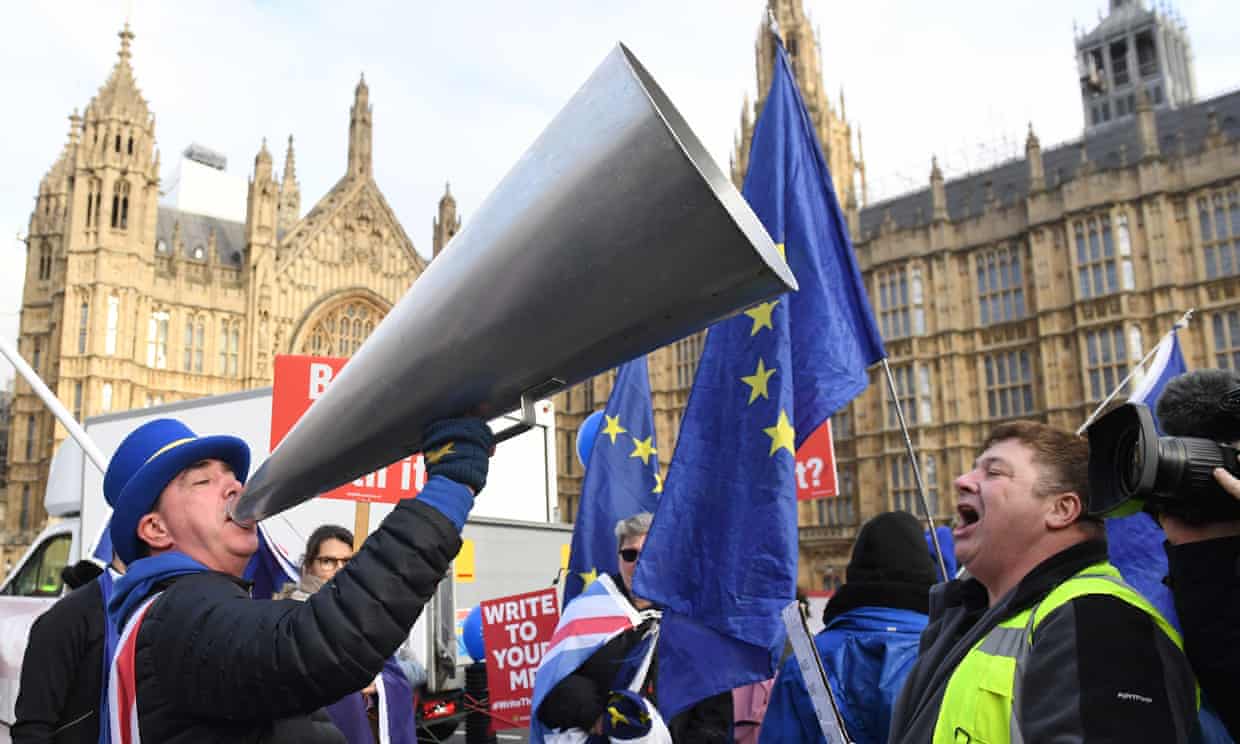 Britons have become angrier since the referendum to leave the EU, according to a survey which suggests there is widespread unhappiness about the direction in which the country is heading.
Sixty-nine per cent of respondents said they felt their fellow citizens had become "angrier about politics and society" since the Brexit vote in 2016, according to the Edelman Trust Barometer, a long-established, annual survey of trust carried out across the globe.
Forty per cent of people think others are now more likely to take part in violent protests, the UK results from the survey show, even though violent political protest in Britain is rare.
One person in six said they had fallen out with friends or relatives over the vote to leave the bloc, the survey found.
Edelman, which said the findings exposed a "disUnited Kingdom", found widespread concern about where the government was heading, particularly among those who voted remain, and those who backed Labour.
Overall, about 65% of Britons think the country is "on the wrong track", the survey suggests. Amongst remain voters the figure is 82%, but even among leave voters the…